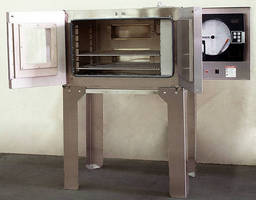 No. 983 is an electrically-heated 550°F(~287.78°C) bench oven from Grieve, currently used for curing medical instruments. 3KW are installed in Incoloy sheathed tubular heating elements. Workspace dimensions are 26" wide x 22" deep x 16" high. The oven has 3" insulated walls, a Type 304, 2B finish stainless steel interior and a #4 brushed finish stainless steel exterior. Two 13" x 4" access...
Read More »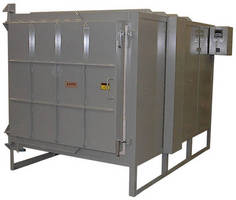 A large recirculating oven built by Lucifer Furnaces, Inc. in Warrington, Pennsylvania, has been shipped to a West Coast manufacturer who will be using the unit for annealing and stress relieving. The 36 high x 36" wide x 48" deep work chamber is heated electrically with the work area baffled from the heating elements by a stainless steel liner. 50 KW are delivered through 10 gauge...
Read More »
Suitable for producing 250 mm diameter x 400 mm long crystals, 90 kg K1 Kyropoulos Crystal Grower is designed with multiple, independently controlled heating elements, weight sensors to determine crystal's growth rate, computerized control, and data logging functions. System grows sapphire crystals, which are mostly used in substrate wafers for high brightness blue and white LEDs found in traffic...
Read More »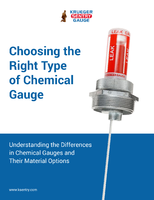 Understanding the Differences in Chemical Gauges and Their Material Options
Read More »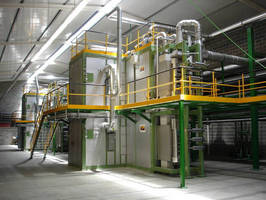 Buffalo, NY - Harper International, leader in the design of thermal processing solutions for advanced materials, has installed a full pilot scale carbon fiber (CF) process line for FISIPE, S.A., an international leader in specialty acrylic fibers for technical applications. Additionally, Harper and FISIPE, S.A. have developed a collaborative agreement in which the pilot process line in Lavradio,...
Read More »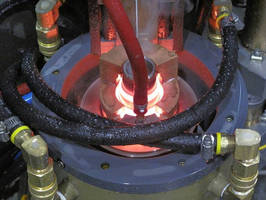 Madison Heights, MI - Inductoheat, Inc., the world's leading induction heating equipment manufacturer, recently shipped an induction hardening and tempering system to a major drivetrain component supplier. This machine is designed specifically for hardening and tempering hub spindles and outer ring hubs. This equipment is comprised of a STATISCAN® IV system for induction hardening, using...
Read More »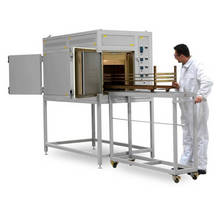 Carbolite, the UK's largest manufacturer of standard laboratory and bespoke industrial ovens, has played a key role in helping to create a customised manufacturing solution for a leading producer of innovative arterial stents used by clinicians to treat cardiovascular disease. The stent manufacturer approached Carbolite to create a class 10,000 clean room oven solution because it was looking for...
Read More »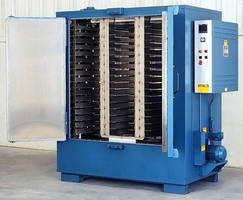 Rated to 550°F, No. 834 features 12 KW installed in Nichrome wire heating elements and workspace dimensions of 50 x 30 x 54 in. Stainless steel pans are held by 3 tiers of 17 shelf supports on 3 in. vertical center, and 1,000 cfm, 1 hp recirculating blower provides horizontal airflow to workload. In addition to multiple controllers, oven features recirculating blower airflow safety switch, 4...
Read More »
Laboratory-oriented eXRESS-LINE products include split or solid tube box furnaces rated up to 1,200°C. Tube furnaces range from 3 in. ID x 12 in. long through 6 in. ID x 36 in. long, and can include power supplies with single set point controllers, interconnecting cables, and thermocouples. Bench top box furnaces feature double-hinged, electrically interlocked vertical lift door and power...
Read More »
Minneapolis, Minn., U.S.A. - Despatch Industries, the leading company in thermal processing solutions for over one hundred years, recently received an order for over thirty LBB forced convection laboratory ovens. The customer will be using Despatch's high performance ovens for drying electronic components, curing adhesives and performing component bake-out. Despatch's LBB forced convection oven...
Read More »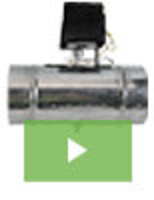 Alan Manufacturing has a long history of developing innovative solutions for HVAC applications. With over 1,000 product designs under our belt, we have gained a reputation as the go-to source for HVAC dampers, hardware, duct supports, zone control systems, and much more. Adding to this extensive list of achievements we now announce the release of our new line of Fresh Air Intake products. Designed to meet ASHRAE 62.2 standards, they are the most robust and high-performance product of their kind. See our video to learn more.
Read More »