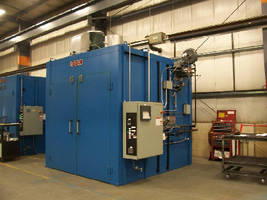 Wisconsin Oven designed and manufactured a gas fired batch oven to cure composite parts for the Air Force. The curing oven has chamber dimensions of 8'0 wide x 10'0" long x 8'0" high and a maximum operating temperature of 500Â-º F and normal operating temperature of 250° F. The composite curing oven is constructed with 4" thick tongue and groove panel assemblies and 20 gauge aluminized...
Read More »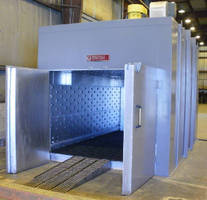 Wisconsin Oven designed and manufactured three (3) natural gas fired batch ovens to dry dog treats for a leading supplier in the industry. The industrial ovens have improved the customer's productivity by decreasing their processing time by 50 percent. The drying batch ovens have chamber dimensions of 8'0 wide x 15'0" long x 6'0" high, a maximum operating temperature of 500Â-º F and a normal...
Read More »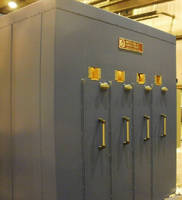 Wisconsin Oven designed and manufactured a gas fired batch oven for a supplier of specialty tubing and bar products. The industrial oven is being used for hydrogen embrittlement of steel rods for the automotive industry. The batch oven has four (4) zones and a load capacity to heat 3,000 pounds of steel. The heat treating oven has chamber dimensions of 6'6 wide x 28'0" long x 6'0" high, a maximum...
Read More »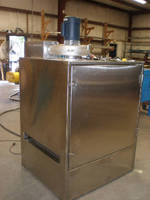 Featuring electrically heated or gas-fired hot air plenum and controls, Up Down Conveyorized Parallel Chain Ovens provide vertical bottom up airflow as standard, but options for top down or horizontal air flow are available as well. Systems include exhaust system and insulated stainless or aluminized steel oven enclosure. Equipped with chart recorder for temperature documentation, ovens are...
Read More »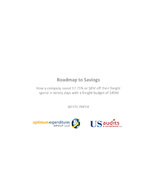 This white paper demonstrates how a company that complied with the updated Congressional SEC fiduciary obligation allowed their supply chain to find new profit centers and save 17.75% off their freight spend within 90 days with a freight budget of $45M.
Read More »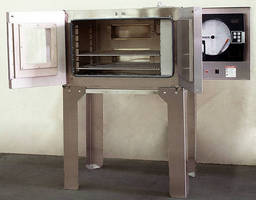 No. 983 is an electrically-heated 550°F(~287.78°C) bench oven from Grieve, currently used for curing medical instruments. 3KW are installed in Incoloy sheathed tubular heating elements. Workspace dimensions are 26" wide x 22" deep x 16" high. The oven has 3" insulated walls, a Type 304, 2B finish stainless steel interior and a #4 brushed finish stainless steel exterior. Two 13" x 4" access...
Read More »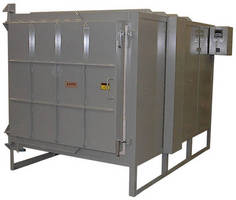 A large recirculating oven built by Lucifer Furnaces, Inc. in Warrington, Pennsylvania, has been shipped to a West Coast manufacturer who will be using the unit for annealing and stress relieving. The 36 high x 36" wide x 48" deep work chamber is heated electrically with the work area baffled from the heating elements by a stainless steel liner. 50 KW are delivered through 10 gauge...
Read More »
Suitable for producing 250 mm diameter x 400 mm long crystals, 90 kg K1 Kyropoulos Crystal Grower is designed with multiple, independently controlled heating elements, weight sensors to determine crystal's growth rate, computerized control, and data logging functions. System grows sapphire crystals, which are mostly used in substrate wafers for high brightness blue and white LEDs found in traffic...
Read More »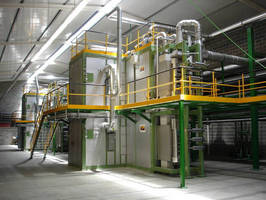 Buffalo, NY - Harper International, leader in the design of thermal processing solutions for advanced materials, has installed a full pilot scale carbon fiber (CF) process line for FISIPE, S.A., an international leader in specialty acrylic fibers for technical applications. Additionally, Harper and FISIPE, S.A. have developed a collaborative agreement in which the pilot process line in Lavradio,...
Read More »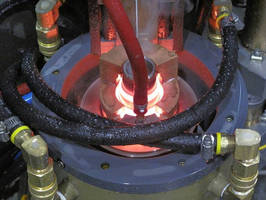 Madison Heights, MI - Inductoheat, Inc., the world's leading induction heating equipment manufacturer, recently shipped an induction hardening and tempering system to a major drivetrain component supplier. This machine is designed specifically for hardening and tempering hub spindles and outer ring hubs. This equipment is comprised of a STATISCAN® IV system for induction hardening, using...
Read More »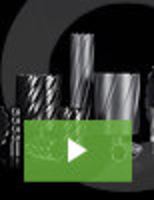 As a globally recognized manufacturer of industrial grade portable tools, Euroboor is at the forefront of drilling and cutting technology. Our reputation as an industry leader is built on robust products that fit a wide range of industrial cutting and drilling applications. See our video to learn more about all of our quality products.
Read More »