EL SEGUNDO, Calif., Oct. 11, 2007 / / -- A solid-state illuminator laser developed by Raytheon Company (NYSE:RTN) for the Missile Defense Agency has been fired successfully more than 50 times for periods of up to 90 seconds since in-flight tests began in January. The kilowatt-class illuminator, built for the agency's Airborne Laser (ABL) program and fired from a heavily modified Boeing 747, is...
Read More »
Delivering full motion progressive scan resolution, Models AV1305DN, AV2105DN, AV3105DN, and AV5105DN are 1.3, 2.0, 3.0, and 5.0 megapixel cameras, respectively. They use IR cut filter removal for low light sensitivity, and support both PoE and auto-iris control functionality. Based on massively parallel MegaVideo® technology, single-sensor cameras have Ultra Forensic Zooming, offering...
Read More »
CoVi Integrates Crystal HD Video Surveillance System into Siemens' SiPass Access Control Management Solution to Create Comprehensive Security Platform AUSTIN, Texas, and MALVERN, Pa., Sept. 24 / -- CoVi Technologies and Siemens Building Technologies, Inc., today announced a reseller agreement that enables Siemens Building Technologies to offer its thousands of U.S. customers CoVi's flagship...
Read More »
CAMBRIDGE, UK (September 26, 2007) - Thermo Fisher Scientific Inc., the world leader in serving science, announces that its iCAP 6500 spectrometer was employed by Shell Global Solutions in the mobile laboratory at the 24 hour Le Mans race 2007. The Thermo Scientific iCAP 6500 spectrometer is part of the award-winning Thermo Scientific iCAP 6000 series of ICP emission spectrometers. Designed for a...
Read More »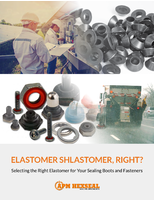 Different elastomer formulations affect your parts' physical properties, functions, and service life. Therefore, it's important to test a few different elastomers, when assembling your product, to determine the best one for your needs.
Read More »
2007-05-02 - ABB High Pressure Grinding Roll Systems went in operation in a copper concentrator plant in Peru Baden, May 2, 2007 - ABB, the leading power and automation technology group, announced today that the start-up of copper concentrate production at the Cerro Verde mine expansion near Arequipa, Peru, has taken place in December 2006. The order value exceeded $41 million and was placed by...
Read More »
LightPath(TM) fiber features fine spot size down to 200 microns enabling surgeons to safely conduct precise procedures in laryngology, head and neck surgery, neurotology, and skull base surgery. Featuring photonic bandgap technology, it allows surgeons to cut finer incisions non-invasively, increase margin precision, and minimize damage to healthy tissue while maintaining safety features of CO2...
Read More »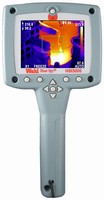 With range of 392 to 1,652°F, High Temperature HSI3002 Heat Spy® Thermal Imaging Camera has 20° x 15° field of view and trigger-activated, Class II laser. Integral 160 x 120 pixel, uncooled, microbolometer array displays hi-res, real-time, thermal images on 3.5 in. color LCD with LED backlight. Fully radiometric unit measures temperature of every pixel, and Easy Report...
Read More »
Energy-efficient ABB drives at heart of world's most powerful grinding mills Zurich, Switzerland, May 31, 2007 - ABB, the leading power and automation technology group, has won an order worth about $27 million from Swedish mining company Boliden. ABB will supply gearless drive systems for two new grinding mills that will increase production at one of Europe's largest copper mines. The gearless...
Read More »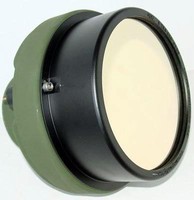 10/2/2007 Kemp, Texas - Larson Electronics LLC(www.magnalight.com) began production on its HLC-IR covert infrared headlight lens covers for the military HMMWV Hummers. The lens is designed and tested to eliminate any visible light produced by the headlights of the military HUMMER. The HLC-IR have been extensively tested in the field for fit and ease of installation. The covers include a 850 nm...
Read More »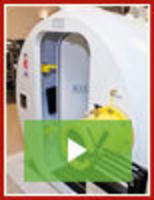 Tekna is a leader in Monoplace and Multiplace Hyperbaric Chambers for Hyperbaric Oxygen Therapy (HBOT), offering products that set the standard for quality and innovation. Our new 7200 series of multiplace chambers is a state-of-the-art system that integrates advanced engineering with a plethora of features and options making it the industry's premier HBOT system. To learn more, see our video.
Read More »