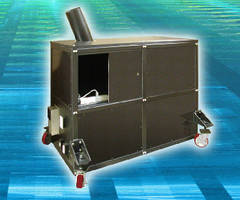 Suitable for production, testing, or research in optics field, Mobile Darkbox Enclosures block all ambient light and can be produced to customer-specific requirements. Units feature sliding or fixed panels on all 4 sides, and can be large enough to incorporate optical tables, breadboards, or workstations. Offered with multiple tiers of shelving, boxes are available with heating and air...
Read More »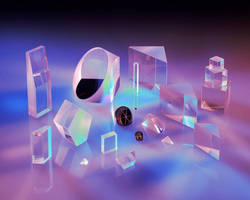 Santa Ana, CA - Precision Glass & Optics (PG&O), an expert in optical manufacturing for 25 years, offers advanced thin film coatings, commercial optics, and precision optics (standard and customized) for military and defense applications. The in-house facility specializes in plano optical components, from prisms to windows, beamsplitters, light pipes, optical mirrors and retro-reflectors. PG&O...
Read More »
Rochester Precision Optics and the University of Rochester collaborate to research the beneficial effects of stresses in optical elements. This research is funded through New York State's Centers for Advanced Technology (CAT) and University of Rochester's Center for Emerging and Innovative Sciences (CEIS) whose mission is to conduct applied research in the field of electronic imaging. RPO was...
Read More »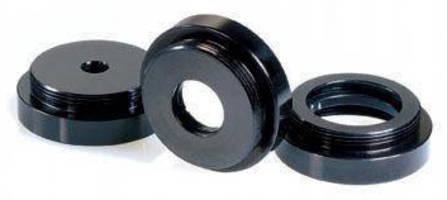 Able to integrate smaller optics ranging from 3-12.5 mm in dia, S-Mount product line is comprised of simple and achromatic lens mounts, various tubes and spacers, and various adapters, including S-to-C type. Products feature adjustable thickness and are threaded for M12 x 0.5 mm mounting, commonly used for micro-video lenses and board level camera mounts. Manufactured from anodized aluminum...
Read More »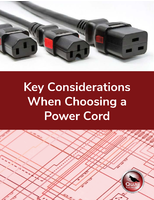 This white paper provides an overview of key considerations when choosing a power cord.
Read More »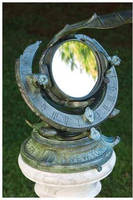 October 6, 2009, Barrington, NJ. - Edmund Optics (EO), the premier provider of optical components, today announced that Telescopes of Vermont has chosen EO as the optics supplier for its recreation of the historic Porter Garden Telescope. Russell Williams Porter (1872 - 1949), who originally designed the telescope in the 1920s, was a renowned artist and architect who was part of the design team...
Read More »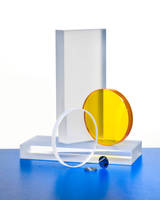 Available in sizes from Â-½-5 in. OD with ±0.00025 in. tolerance, Optical Substrates for Coaters feature 1/10 per wave flatness/in., parallelism to 2 arc-sec, and surface finishes to 10-5 scratch-dig per MIL-PRF-13830, depending upon material and configuration. Lenses can be supplied plano-convex and -concave, biconvex and -concave, and meniscus; windows and substrates can be plane,...
Read More »
SAN JOSE, Calif., June 2 /-- Oclaro, Inc. (NASDAQ: OCLR), has announced that its New Focus(TM) 2117 photoreceivers are underpinning an award winning breakthrough cancer detection system developed by scientists from Japan's Kitasato University. This unique optical demultiplexed (OD) optical coherence tomography (OCT) medical imaging system, received the 'Customer Application of the Year' Award...
Read More »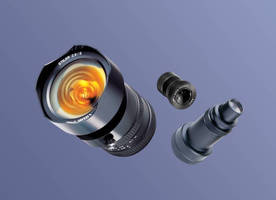 Docter Optics GmbH January 07, 2009 Docter Optics showcases molded glass optical components for a wide range of applications In 2009, Docter Optics will be present at Photonics West for the 10th time. The regular presence of Docter Optics at this international industry event with its own booth testifies not only to the quality and popularity of Photonics West, but also to the success Docter...
Read More »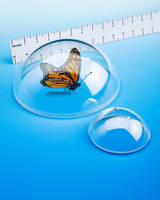 Made of spinel, in sizes up to 8 in. OD with hardness of Moh 8, Optical Domes provide protective cover for electronic sensors and detectors from moving sand, dirt and water. Domes can transmit from UV to IR and provide up to 85% transmission uncoated and less than 0.25% reflectance per surface with A/R coatings. Featuring 160° maximum included angles, domes protect and extend viewing angles...
Read More »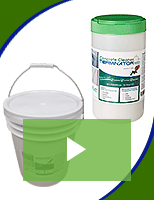 To enhance its appearance by removing oil stains, Terminator-HSD uses micro bacteria to remove the stain without harsh chemicals, acids, or detergents. Check out the video to learn more.
Read More »