JENA, GERMANY, Kuala Lumpur, MALAYSIA - 3D International announced today that it has expanded its Lineup of Glasses Free 3D solutions by introducing its 46 inch Model based on its patent pending CLD technology. Pilot Installation in Korean Cinema Theatre Chain An initial pilot using the CLD 3D Display was recently installed in theatres of the Lotte Cinema in Korea. There is a considerable demand...
Read More »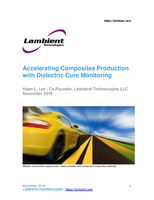 This white paper provides an in-depth explanation of how dielectric monitoring works, and why it's the best choice for any company working with advanced composite materials.
Read More »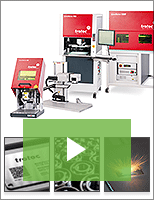 Trotec's laser marking solutions provide your company with configurable workstations and intuitive, customizable software. Check out our video to learn more.
Read More »