JENA, GERMANY, Kuala Lumpur, MALAYSIA - 3D International announced today that it has expanded its Lineup of Glasses Free 3D solutions by introducing its 46 inch Model based on its patent pending CLD technology. Pilot Installation in Korean Cinema Theatre Chain An initial pilot using the CLD 3D Display was recently installed in theatres of the Lotte Cinema in Korea. There is a considerable demand...
Read More »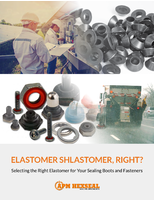 Different elastomer formulations affect your parts' physical properties, functions, and service life. Therefore, it's important to test a few different elastomers, when assembling your product, to determine the best one for your needs.
Read More »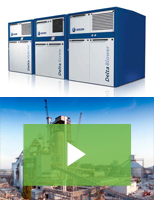 Aerzen offers blowers and compressors for challenging cement applications such as pneumatic conveying from raw mill to raw meal silos, combustion air, cement silos fluidization, and more. At Aerzen, safety is our top priority. Check out our video to learn more.
Read More »