NYCAST(R) RX (red) and NYCAST(R) GX (gray) are solid lubricant-filled nylon 6 materials. Material suits applications such as wear pads, bearings, thrust washers, bushings, and gears. Industries served by NYCAST(R) RX and GX include construction, mining, pulp and paper processing, food processing, and material handling.
Read More »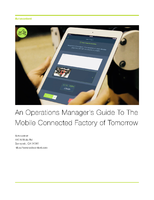 This white paper provides an overview of mobile technology for managing your manufacturing facility, while also discussing the advantages of being an early adopter.
Read More »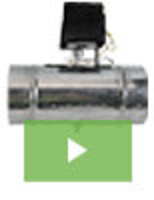 Alan Manufacturing has a long history of developing innovative solutions for HVAC applications. With over 1,000 product designs under our belt, we have gained a reputation as the go-to source for HVAC dampers, hardware, duct supports, zone control systems, and much more. Adding to this extensive list of achievements we now announce the release of our new line of Fresh Air Intake products. Designed to meet ASHRAE 62.2 standards, they are the most robust and high-performance product of their kind. See our video to learn more.
Read More »