NYCAST(R) RX (red) and NYCAST(R) GX (gray) are solid lubricant-filled nylon 6 materials. Material suits applications such as wear pads, bearings, thrust washers, bushings, and gears. Industries served by NYCAST(R) RX and GX include construction, mining, pulp and paper processing, food processing, and material handling.
Read More »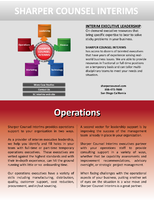 This paper from Sharper Counsel Interims explores the ways in which strong operational leadership can provide support to companies in order to guide them through tough and complicated problems.
Read More »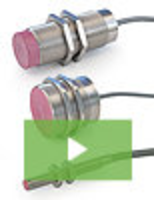 Locon Sensor Systems offer robust sensor solutions for even the most severe environmental conditions. Their line of high-temp inductive sensors and their cylindrical photoelectric series can operate in temperatures up to 250 degrees Celsius. See our video to learn more.
Read More »