FlashCheck® real-time bacterial enzyme detection kits screen for the presence of bacteria on surfaces, equipment, and food as well as in water and beverages. Enzyme detection system consists of synthetic substrates, which in presence of enzymes specific to certain microorganisms causes chemical reaction. Results are shown in as little as 20 min. Kits will be offered in manual swab/strip...
Read More »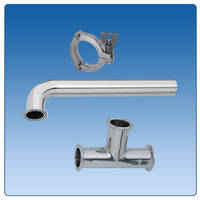 New products include sanitary stainless steel piping in a wide range of sizes and configurations, as well as pipe fittings, clamps, strainers, gauges, and more. (Schaumburg, IL) MISUMI USA, Inc., a subsidiary of MISUMI Corporation, part of MISUMI Group, Inc. (TOKYO: 9962), has announced a significant expansion in its Sanitary Pipes and Accessories product category. The expanded line of products...
Read More »
The IT multinational has provided the mission with its Man overboard location and follow-up systems to facilitate maritime search and rescue These systems are highly resistant and include features such as GPS positioning, customised information, light indicators or visualization of the operation with tools like Google maps and Google Earth, thus smoothing the rescue In its 24th edition of the...
Read More »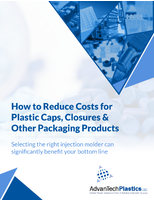 Check out this white paper to read about the six questions to consider before selecting an injection molder for your packaging application.
Read More »
ANACORTES, WA, - Pro Safety Supplies, LLC is now fully stocked with a large selection of safety vests and high visibility clothing more than ever before. Pro Safety Supplies, LLC provides professional grade safety supplies to the public. This allows anyone to get anything that they need when it comes to the quality safety supplies. They are stocked with over 250 styles of safety vests in a wide...
Read More »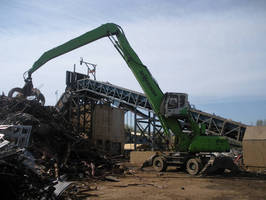 Specially developed to fit OmniSource specifications for its Midwest shredder operations, the SENNEBOGEN 840 M D" is now getting a closer look on the job at its facility in Spartanburg, SC. Spartanburg, SC - With four recycling yards and a transportation fleet to operate for the Southeast region of OmniSource Corp., making sound equipment decisions is a big part of the job for Regional Manager...
Read More »
iPhone/iPad App The LoosCo Stretch Calculator is the first release in the Loos Mechanicals line of mobile applications designed to assist the wire rope and aircraft cable professional in the field. The Stretch Calculator application provides real time wire rope and aircraft cable elastic stretch estimates based on construction, diameter, length and load inputs provided by the user. The...
Read More »
Offered in steel as standard, Simplex, Duplex, and Triplex Sprockets come in both plain and bossed versions with 8-125 teeth. Stainless steel sprockets are also available for those applications that require it and range in size from 9.53-25.4 mm. Units are bossed Simplex versions with Duplex and Triplex available on request. Available for sprockets, Simplex, Duplex, and Triplex chains can be...
Read More »
Follow-up order for Shuweihat power plant Siemens Energy has received a follow-up order from the emirate of Abu Dhabi for the construction of a turnkey combined cycle power plant. The company will build the Shuweihat S3 plant together with its Korean partner Daewoo Engineering & Construction Co. approximately 260 kilometers west of Abu Dhabi. Purchaser is a consortium comprising the Japanese...
Read More »
New Cloud-Based Analytics Service Measures Employee Use of Phones While Driving RESTON, Va. -- ZoomSafer, the leading provider of enterprise software to prevent distracted driving, was named one of five finalists in The CTIA WIRELESS BIG Idea Contest, an inaugural competition that recognizes new and innovative concepts for wireless products, applications and services. 5,000-plus mobile industry...
Read More »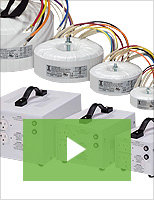 Triad Magnetics' custom components for medical devices are designed and manufactured with the strictest regulatory standards in mind. Our capabilities include rapid design, prototyping, and testing of inductors, transformers, and power supplies for medical equipment. Check out our video to learn more.
Read More »