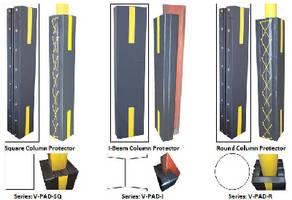 Designed using Nylon Reinforced Vinyl over foam, Structural Column Pads are available for standard square columns, I-beam columns, and round columns. Pads can also be custom designed to user's specifications. Secured to column using safety yellow nylon rope and brass grommets, protectors feature 18 x 2 in. nylon reinforced safety yellow stripes and high-density foam that offers 3 in. of...
Read More »
Real-time intelligence, mission data, and condition-based maintenance solutions enhance aircrew safety and readiness CHARLOTTE, N.C., April 12, 2011 - Goodrich Corporation (NYSE: GR) will showcase a broad array of advanced military technology at next week's 2011 Army Aviation Association of America (AAAA) annual forum and exposition, taking place April 17-20 at the Gaylord Opryland Convention...
Read More »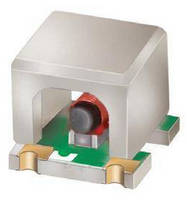 Measuring 3.8 x 3.8 mm, TCBT-14+ wideband Bias-Tee enables engineers to design with DC current up to 200 mA, insertion loss of less than 1 dB, and VSWR of 1.1:1. It covers frequencies from 10 MHz to 10 GHz without resonances typically observed over such a range. Suitable for automated pick and place operation, surface-mount product is designed to handle 1 W of RF power.
Read More »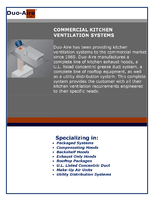 If you can't stand the heat, don't get out of the kitchen! Download this white paper and see how you can improve your commercial kitchen ventilation system.
Read More »
Essemtec, the Swiss manufacturer of production systems for electronics, will present several innovations in Hall 7, at booth 203 during the upcoming SMT/Hybrid/Packaging 2011 exhibition in Nuremberg, Germany. One of these advancements is the new Cobra Feeder, which allows four components to be picked up simultaneously. The new double-8-mm feeder from Essemtec is so precise that a Cobra placement...
Read More »
Available in 4 sizes from 148-300 mm dia as standard and with external vees, HepcoMotion® ALR rings are machined from aluminum alloy and anodized for durability. Rotary movement system suits medium precision and light load applications requiring corrosion resistance and non-magnetic environment. Available options include additional diameters and thicknesses, internal vees, gearcut rings,...
Read More »
Buckhorn Maximizer(TM), featuring integrated pallet and lid system, enhances efficiency of light-duty dry goods shipping and storage. Able to fold flat and fit within its own footprint, one assembled unit stores up to 8 collapsed boxes. One-person assembly and breakdown takes seconds; 2 drop-down doors promote access and ergonomics; and wall assembly eliminates need for tools. Made of...
Read More »
Launches Pyxis EcoStation(TM) system to help hospitals reduce cost and improve environmental compliance SAN DIEGO, April 6, 2011 -- CareFusion (NYSE: CFN), a leading global medical technology company, today announced it has acquired technology to automate the segregation of pharmaceutical waste, helping hospitals reduce cost, improve regulatory controls and facilitate environmental...
Read More »
Buy a Box, or a Carton - The Choice is Yours ALPHARETTA, Ga. (April 5, 2011) - Neenah Paper (NYSE: NP) is pleased to offer its entire line of envelopes for purchase in quantities as low as 250 envelopes. Whether it's one or two small boxes, or one or two large cartons, customers can now purchase envelopes in all of Neenah's premium brands, including all CLASSIC® Brands, CRANE'S®...
Read More »
FlashCheck® real-time bacterial enzyme detection kits screen for the presence of bacteria on surfaces, equipment, and food as well as in water and beverages. Enzyme detection system consists of synthetic substrates, which in presence of enzymes specific to certain microorganisms causes chemical reaction. Results are shown in as little as 20 min. Kits will be offered in manual swab/strip...
Read More »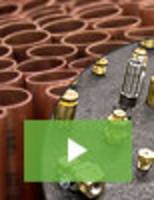 As a trusted manufacturer to customers across a broad range of industries, Key Gas Components is a premier provider of CNC machining and tube fabrication. Our entire organization is quality driven and customer-centric, with broad-based manufacturing capabilities that can accommodate the most challenging requirements. See our video to learn more.
Read More »