Supplied in 20-pin TSSOP, CDCE706 integrates 3 on-chip PLL components that can accept crystal, LVCMOS, or differential input and generate 6 clocks from one clock source. Its 6 outputs can be programmed in-circuit or during operation for clock frequencies up to 300 MHz, minimizing EMI. Product integrates on-chip EEPROM technology, 2-wire SMBus interface, and programmable spread spectrum clocking....
Read More »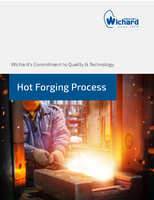 Check out this white paper to learn about the benefits of hot forging.
Read More »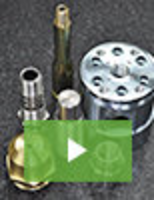 Quality, customer service, and unbeatable value are the hallmarks of Hogge Precision. Since 1989 we have built a reputation as the go-to precision machining source, servicing many demanding industries. For CNC machining and screw machining, there are few manufacturers that can match our capabilities and expertise. See our video to learn more.
Read More »