Now SOIC, QFP, QFN and More Can Be Used on a Breadboard San Ramon, CA - SchmartBoard, a company that makes prototyping electronic circuits easier, has expanded our product offering with a new family of products that support the use of Surface Mount Technology (SMT) components with breadboards. Schmartboard has released three new SMT to DIP adapters that use the patented ez" technology, which...
Read More »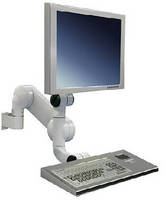 Built from cast aluminum alloy, CleanMount features smooth exterior surface that is free of crevices and sharp corners to facilitate cleaning. Curved surfaces discourage accumulation of air-borne particulates, and all cabling is totally concealed inside unit itself. CleanMount features 180° of swiveling articulation on mounting end and enables display to be tilted and rotated 340°....
Read More »
Designed to optimize production and quality control during assembly, EZ-Glider Inverted Torque Arms are crafted with carbon fiber, extend up to 8 ft, and collapse like telescope. Ergonomic units help prevent side loading or cross threading during assembly and can minimize RMI and CTS. With torque capacity up to 147.5 ft-lbf, arms operate with variety of tools such as electric and pneumatic...
Read More »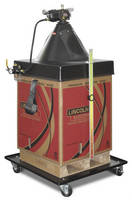 Cleveland - Lincoln Electric has introduced an extensive line of wire delivery and automation accessories for dispensing and transporting welding wire from the bulk package to the wire feeder and for robotic welding cell support. The product offering includes over 450 items in the following categories: o Hoods and Accessories for Drums and Boxes o Mechanical Turntable and Accessories for Drums o...
Read More »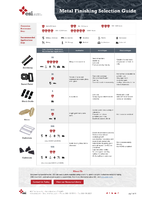 This unique chart compares different metal finishes by cost, corrosion resistance, applications and more.
Read More »
Yardley, PA-Yardley Products, a manufacturer of precision engineered threaded metal inserts for a wide range of fastening applications, provides custom solutions for multiple industries. Recently, Yardley Products has been supplying custom sized threaded metal inserts in the assembly of insulin pumps made by a multi-national pharmaceutical manufacturer. The manufacturer approached Tim Bailey,...
Read More »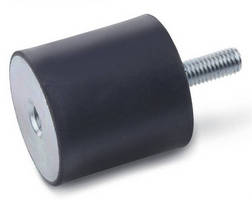 Suited for elastic mounting of machine units such as motors, compressors, and pumps, RoHS-compliant series GN 351 features natural rubber body, vulcanized, with 55 durometer (±5° shore hardness). Variations include those with 2 tapped holes, 1 tapped hole and 1 threaded stud, or 2 threaded studs. Steel cover plate is zinc plated, blue passivated, and molded in, as are tapped inserts...
Read More »
SCARSDALE, NY -- Hanaya, Inc. today announced plans to expand its current friction hinge operations in Taipei, Taiwan as part of its strategic plan to remain the leading global supplier of friction hinges and motion devices. This expansion will double current capacity, making Hanaya's Taipei site one the largest facility in the world. The site was selected following a rigorous selection process,...
Read More »
Ideal for Video Production Las Vegas, NV, NAB 2011, Booth C8818, - The Tiffen company, a Long Island-based leading manufacturer and distributor of award winning accessories for the still imaging, motion picture and broadcast markets, announced today at the 2011 NAB Show, the Davis & Sanford Tripods ProVista 6510 and ProVista 100 Tripods, both of which are ideally suited to handle today's newest...
Read More »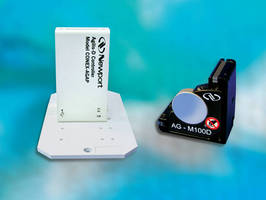 Model CONEX-AG-M100D is remote-controllable, piezoelectric-motor-driven mirror mount with 2-axis absolute position sensor. Unit is capable of repeatable or absolute positioning tasks, for scanning and laser beam steering applications, and also enables user to save position into memory and recall it upon startup. In open loop, minimum incremental motion of mount is 2 Â-µrad over...
Read More »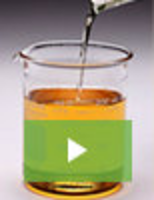 For the ultimate in heat transfer fluid performance, Paratherm offers HR Heat Transfer Fluid that is engineered specifically for closed loop liquid phase heating. When it comes to characteristics such as thermal stability and fluid degradation, Paratherm HR leads the industry in value and performance. See our video to learn how Paratherm is raising the bar for heat transfer fluids.
Read More »