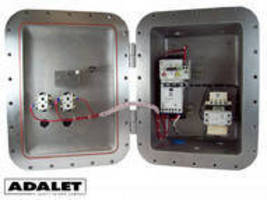 Using one frame size to control and protect motors up to 30 hp at 480 V or 25 hp at 600 V, Explosion Proof Combination Motor Starter provides universal enclosure and starter assembly for Size 0 through Size 3 applications. Exchanging trip modules does not require tools or re-wiring. Measuring 10 x 14 x 6 in., units are available in both AC and DC, full voltage non-reversing and full voltage...
Read More »
Featuring alphanumeric backlit LCD with remote mount option, ASTAT XT Soft Starter uses advanced digital technology to protect and control AC motors ranging from 8-1,400 A and 230-690 V. Acceleration and deceleration of motor from full speed are precisely controlled, minimizing mechanical wear and tear. With max ambient temperature rating of 50-
Read More »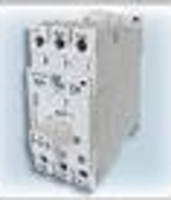 Suited for material handling, packaging, and wrapping markets, REC Contactor Series will switch and reverse 3-phase induction motors. Series includes 3-pole version with 3 switched phases or 3-pole version with 2 switched phases; former eliminates direct connections from power supply to motor. Provided with 1,600 Vp blocking voltage option, starter complies with NMFT/NMFT7 requirements and offers...
Read More »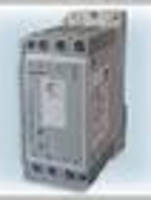 Capable of softstarting 3-phase compressors up to 15 kW @ 400 V, RSBT is suited for scroll compressors mainly used in heat pumps. Three-phase controlled, internally bypassed solution uses auto-adaptive algorithm to reduce energy consumption each time compressor starts by auto-adjusting appropriate parameters. Compliant with EMC Class B (residential) requirements for emissions and UL & cUL Listed,...
Read More »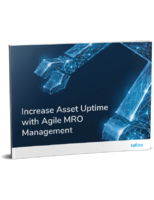 Optimize Your Plant Floor Operations With Tofino
Read More »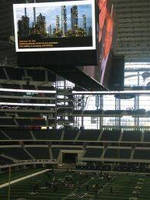 Nearly 600 customers turn out to see, show, venue, and attend technical workshops in the stadium seats Arlington, Texas, November 8, 2009 - Visitors to the ABB Power & Control Road show in the Dallas Cowboys' new stadium, November 4th and 5th, got to see ABB's automation solutions in static exhibits - and the ways in which the stadium utilizes a variety of these solutions to operate much of the...
Read More »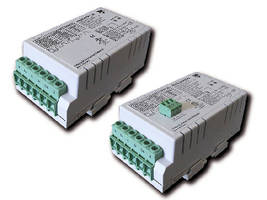 Designed for compressors rated up to 32 Arms, RSBS Series Single-phase Plug-and-Play Soft Start limits amperage demand, which peaks when single-phase scroll compressors are starting. Integrated current limit feedback ensures inrush current reduction to less than 40 Arms for compressors rated to 25 Arms and less than 45 Arms for compressors rated to 32 Arms. Complying with EMC Class B...
Read More »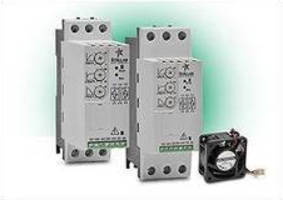 Available in 45 and 55 mm DIN rail mountable frame sizes, microprocessor-based Stellar(TM) SR22 Series is overcurrent protected and has operating voltage range of 208-460 Vac. Each unit is equipped with 3 potentiometers allowing adjustable start and stop times of up to 30 sec and adjustable start pedestal voltage from 30-100%. Separate 24 Vdc control voltage is required. Starters are suited for...
Read More »
ATLANTA, G.A. July 2, 2009 - WEG Electric Corp. (www.weg.net), a leading global supplier of motors, drives, controls, transformers and generators, introduces the expanded line of enclosed full voltage, non-reversing ESW Combination Starters. A compact solution, the new ESW series was developed to start and protect motors, ensuring smooth operation year after year. Added to the ESW line is IEC and...
Read More »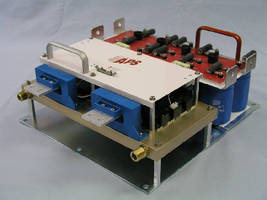 With current rating of 50-3,000 A, DC Power Inverters incorporate full and half bridge circuit configurations and feature air or liquid cooling, making them suited for force driving power electronics. Additional applications include motor drives, battery chargers, power supplies, UPS systems, and alternative energy, such as solar and windmill converters.
Read More »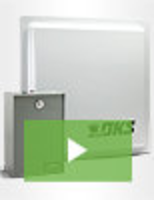 The DoorKing DKS AVI system is at the cutting edge of automotive security technology and represents a leap forward in engineering innovation. When it comes to long-range passive card readers, we lead the industry and set the standard for quality and performance. To find out why the DoorKing DKS AVI system is taking the automotive security industry by storm, see our video.
Read More »