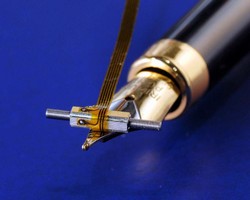 austriamicrosystems' global sales network adds New Scale's SQUIGGLE motors and motion systems to its product lineup Victor, NY and Unterpremstaetten, Austria (June 30, 2008) - New Scale Technologies, Inc. has named its strategic partner austriamicrosystems (SWX: AMS) as a global, non-exclusive agent for its patented SQUIGGLE motors, micro motion systems and other products. The agreement...
Read More »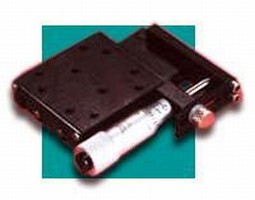 HATFIELD, Pa - Isotech Inc., a supplier of precision linear motion products, today announced the offering of a full product line of positioning stages designed for gauging and positioning light and medium loads with high accuracy and repeatability. "Commonly used in applications found in semi-conductor, visual inspection, optical assemblies, and measuring instrumentation," said Joe Casillo...
Read More »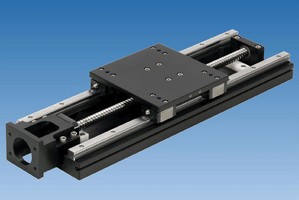 With ball screw diameter of 12-20 mm and lead of 4-20 mm, Misumi actuators are built on extruded 6063-T6 aluminum base with black anodized finish and 1,045 steel side supports. Ball-screw driven devices feature linear slide for medium/heavy loads, grooved base for sensor mounting, positioning repeatability as low as ±0.03 mm, and maximum velocities of 1055 mm/sec. Units provide precision...
Read More »
Combining Rexroth standard electromechanical and pneumatic components, camoLINE enables manufacturing engineers who need Cartesian motion to create system that best suits application at hand. Aluminum profiles up to 4 m long form structural system, each featuring 2 rows of centering holes with standardized spacing. Centering rings connect individual camoLINE components, directly or via matching...
Read More »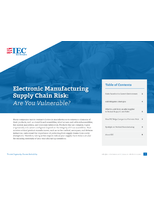 This white paper provides an in-depth overview into electronic manufacturing supply chain risks.
Read More »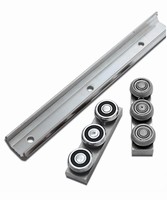 Available in steel, stainless steel, or polymer rollers, Redi-Rail® Commercial Rail systems suit applications with specific requirements. Compact, corrosion-resistant units can be used with automation, material handling, office equipment, and semiconductor equipment. FDA compliant stainless steel series suits medical applications and food and beverage equipment, as well as harsh environments...
Read More »
PIFOC® piezo Z-drives, designed for integration into high-resolution microscopes, are available as components or complete high-speed microscopy objective scanner systems comprised of piezo objective scanner, controller, 2 distance cases, driver, mechanics, and all adapters. Able to achieve typical focusing speeds of 10 msec and resolutions of 1 nm, products are offered with 100 or 400...
Read More »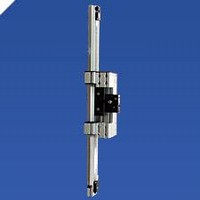 March 1, 2007 When Macron Dynamics, a manufacturer of linear actuators and motion systems, was contacted by a major cruise line about designing a motion system aboard two of their cruise ships, Macron's engineers knew they could meet the proposed specifications. Of course, it didn't hurt that the installation would have to take place while the ships were at sea bound for a sunny Pacific...
Read More »
Acton, Mass. - February 21, 2007 - MagneMotion, a developer and manufacturer of assembly automation, material handling and transportation solutions using electro-magnetic technology, today announced that it will be exhibiting its Linear Synchronous Motor solutions for both Airport Baggage Handling and Automated People Movers at the Passenger Terminal Expo 2007 from March 27-29, 2007 at Fira de...
Read More »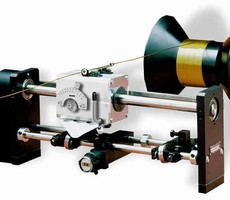 Aston, PA, February 2007 - A reciprocating linear motion assembly from Amacoil/Uhing enables automatic increase or decrease of the travel distance on-the-fly without requiring programming or electronic controls. Actuated as the drive moves, a mechanical mechanism on the assembly ratchets" the end stops farther apart or closer together in specific increments which are set using a dial. As the end...
Read More »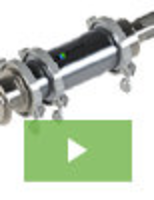 As a leader in industrial sampling equipment at Sentry Equipment, our success is built on a history of innovation and designs that epitomize value and efficiency. The new Hygienic Automatic Sampler is another example of our dedication to developing quality engineered products. To learn how this product can streamline the sampling process for dry, free-flowing materials, see our new video.
Read More »