Germantown, MD - Wilcoxon Research, a Meggitt group company and a leading supplier of quality vibration sensors and sensor networks, received intrinsically safe certification on the company's new full-performance, compact, industrial accelerometer. The 780A-IS is the most recent addition to Wilcoxon Research's extensive line of hazardous area sensors. The 780A and 780A-IS are full performance,...
Read More »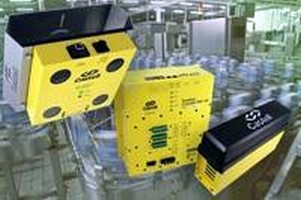 Eliminating potential for human error and tampering, QuadCam identifies objects and people moving in and around machinery, distinguishing between 1, 2, or more persons with real-time tracking. It allows users to define warning and shutdown zones, and provides visual and audible warnings when warning zone is breached. Single imager protects up to 8 x 10 ft zone when it is mounted at 11 ft. Up to...
Read More »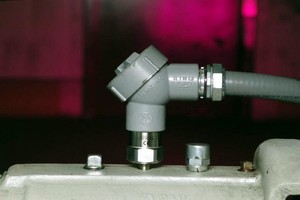 Supplied in 23 mm-³ package, ADIS16365 combines 3 gyroscopes and 3 accelerometers to provide 6 degrees-of-freedom motion sensing. It immediately detects small shifts in position of GPS antenna, promoting real-time signal correction and heading accuracy. Fully calibrated and compensated for various sensitivities, product reduces design time/complexity with automatic sensor point-of-reference...
Read More »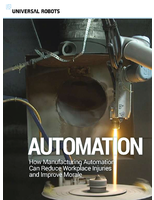 To learn more about how automation can solve your workplace issues, download the full white paper.
Read More »
Designed to monitor back electromotive force of machine's motor to judge whether machine has stopped operating, Model G9SX-SM includes off-delay timer that is set to unlock Guard Lock Safety Door Switch after operation has stopped. Model G9SX-LM, using proximity sensor to monitor standstill and speed conditions, allows machine to operate with door of protective fence open only when rotational...
Read More »
Designed for high saline atmospheres, Model EURO366G Vibraswitch Malfunction Detector offers acceleration measurements that show total destructive force acting on machine, resulting in positive protection. IP66 rated and corrosion resistant cast iron unit can be used indoor or outdoor without need of any rain shield. ATEX Certified for use in Europe, it comes with remote reset coil options and...
Read More »
Germantown, MD -- Wilcoxon Research, a leading supplier of quality vibration sensors and sensor networks, has improved the hazardous area certifications on several of the company's most popular accelerometers. The changes in certification make the product available for a wider range of safety barriers as well as compliant with the new European ATEX standards. The sensors which received new...
Read More »
Based on iMEMS-® Motion Signal Processing(TM) technology, ADXL001 industrial vibration and shock sensor helps monitor equipment performance and reduce downtime due to unforeseen system failures. It is capable of early detection of motor-bearing vibration and irregularities up to 22 kHz, allowing continuous monitoring to be performed without interrupting normal equipment operations. Product is...
Read More »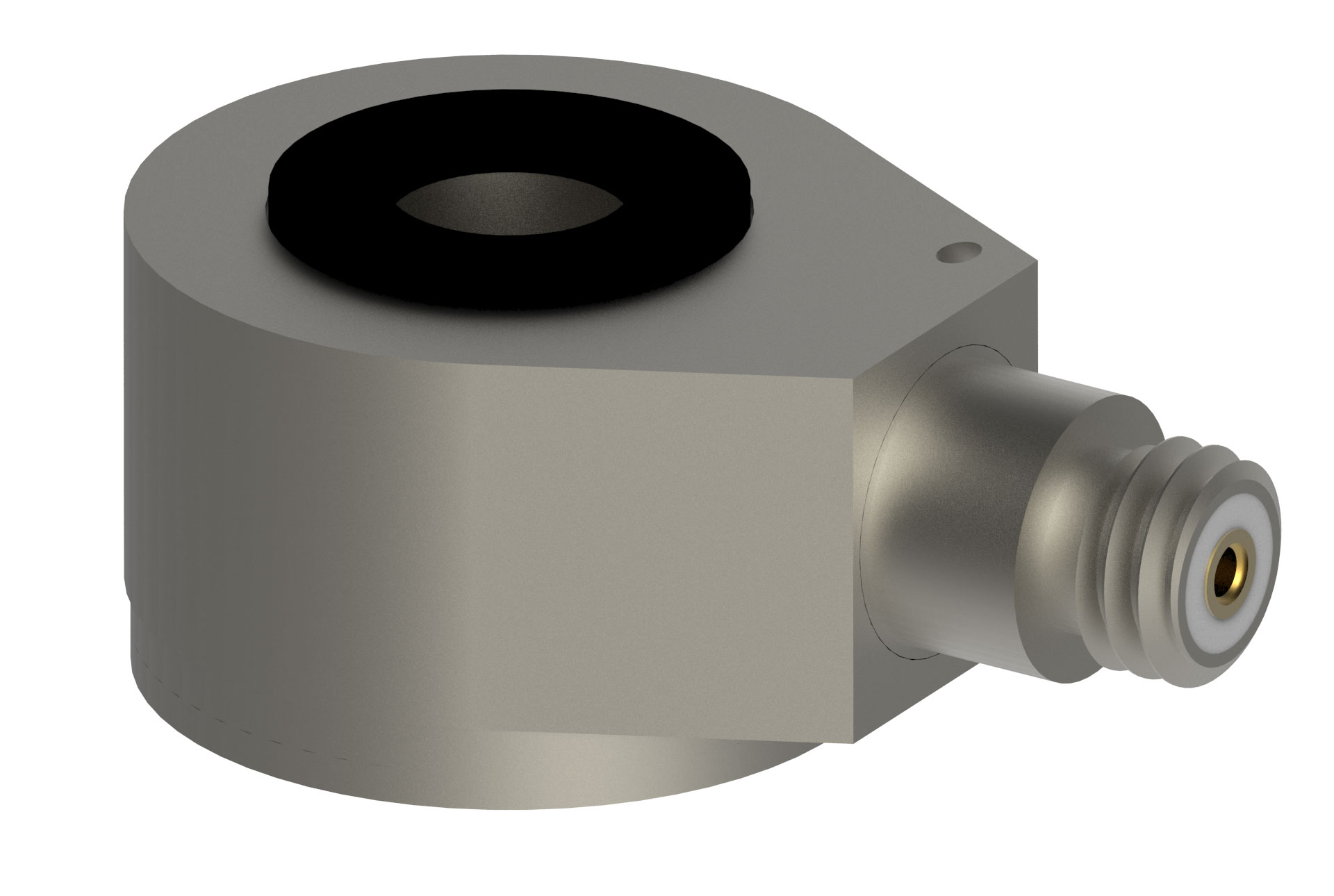 Suited for general purpose measurement of acceleration, Model 3215M1 rugged IEPE accelerometer features quartz shear design element and thru-hole design for 360-
Read More »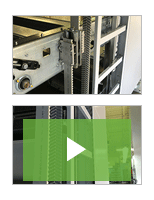 Megadyne's QST polyurethane timing belts take up less space and guarantee a lower noise level than chain and other traditional material handling belts. Check out our video to learn more.
Read More »