Capable of detecting low level vibration, Model 786-500 has 500 mV/g sensitivity with 5% sensitivity tolerance to minimize electronic noise and maximize voltage output to monitoring instrument. Unit's +3 dB broadband frequency response is from 0.2 Hz to 14 kHz. Featuring acceleration range of 10 g and broadband noise floor at 250 Â-µg, it is suited for slow speed condition monitoring...
Read More »
Designed to monitor back electromotive force of machine's motor to judge whether machine has stopped operating, Model G9SX-SM includes off-delay timer that is set to unlock Guard Lock Safety Door Switch after operation has stopped. Model G9SX-LM, using proximity sensor to monitor standstill and speed conditions, allows machine to operate with door of protective fence open only when rotational...
Read More »
With DASYLab driver support, IOtech 652u Dynamic Signal Analyzer is 10-channel, 24-bit, simultaneous sampling USB 2.0 device that offers 4 mA IEPE per channel. Allowing for connection to any eZ-TOMAS system accessible on user's plant's network, eZ-TOMAS Remote software enables single remote client to connect to multiple eZ-TOMAS systems for simultaneous remote monitoring. Additionally, single...
Read More »
Designed for high saline atmospheres, Model EURO366G Vibraswitch Malfunction Detector offers acceleration measurements that show total destructive force acting on machine, resulting in positive protection. IP66 rated and corrosion resistant cast iron unit can be used indoor or outdoor without need of any rain shield. ATEX Certified for use in Europe, it comes with remote reset coil options and...
Read More »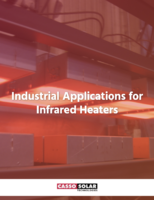 This ebook discusses the various industrial applications for infrared heaters, including glass manufacturing, textiles, plastic & film, metals, and more.
Read More »
(FLORENCE, KENTUCKY) - Intelligent machines from Mazak equipped with the company's newest Intelligent Machine Functions are designed to simultaneously help experienced machine operators maximize their skills and monitor themselves in order to realize optimum production and avoid errors. Mazak recently introduced three new Intelligent Functions including Intelligent Performance Spindle (IPS),...
Read More »
April 3, 2008 - Yokogawa and Pepperl+Fuchs announce the release of a new solution for managing the physical layer of FOUNDATION(TM) fieldbus H1. This is being released as one of the diagnostic solutions of Plant Resource Manager (PRM(TM)) R3.02. PRM is a key component of Yokogawa's VigilantPlant® Asset Excellence initiative. PRM integrates and manages maintenance information, monitors online...
Read More »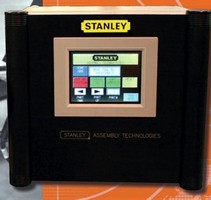 Utilizing position monitoring technology, Tool Position System (TPS) keeps track of assembly tool location and can set specific control parameters for each fastener. It is available for articulating arms from 10-4,000 Nm, and sequence of XYZ fastener positions can be programmed to ensure assembly to specifications. Along with 5 or 10 in. color touchscreen HMI, other features include socket tray...
Read More »
OneWireless(TM) Equipment Health Monitoring (EHM) transmits complete spectral information, including vibration amplitude and operating parameter data, from field to plant control room. This 8-channel (4x vibration, 4x 4-20 mA) device communicates over OneWireless industrial mesh network, collecting acceleration, velocity, temperature, and bearing condition data for delivery to process operators...
Read More »
Complementing existing technologies for complete online machinery monitoring of turbomachinery, CSI 6000 Machinery Health(TM) Monitor offers full turbine supervisory instrumentation with local display option. It delivers actionable information on mechanical equipment health, enabling plant personnel to optimize plant availability and production. This 3U high, 19 in. wide rack includes buffered...
Read More »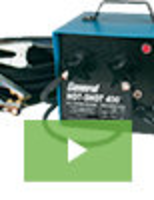 The new Hot Shot Pipe Thawing Machine delivers an innovative and highly effective approach to thawing frozen pipes. Easy to use and versatile, it is loaded with robust features that further suit it to many challenging environments. To learn all about it, see our video.
Read More »