Providing non-contact measurement, VEGAMIP Microwave Impulse Point-Level Switch consists of VEGAMIP T61 transmitter and one or several R61 receivers. Unit can be applied to bulk solids or liquid level detection in abrasive, aggressive, or high temperature applications. In case of metallic or conductive vessels, VEGAMIP can measure from outside through non-conductive microwave permeable window....
Read More »
Available with 3 scanner versions featuring 100, 400, or 800 mm range, V180-2 series includes photoelectric reflex switch variant with polarization filter and 4 m range as well as through-beam photoelectric switch with 20 m range. Red transmission LED facilitates alignment, while 2 LEDs and 360° display optimize visualization of operating states. Used for object detection, series is suited...
Read More »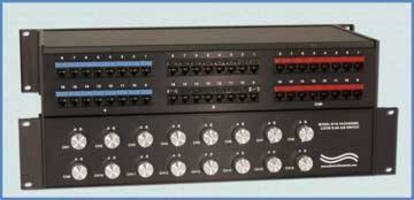 Model 9716 16-Channel RJ45 Switch allows user to share RJ45 device among 2 others for each of its 16 channels. M9716 also allows compatibility with all RJ45 interfaces and requires no power. Each channel is individually controlled via its respective knob located on front panel. All 8 pins of each RJ45 are switched and unit is rated for 10/100/1000 networks up to Cat5e.
Read More »
Featuring FlexEQ(TM) signal equalization capabilities, Model VSC3316 is available with 16 lanes, each able to operate independently from DC to 11.5 Gbps. Asynchronous device incorporates non-blocking and multicasting switch core, and provides protocol-transparent operation. It includes detection/transmission of signal, providing native out-of-band support of SAS/SATA storage protocols. Housed in...
Read More »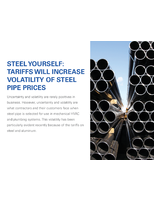 To learn more about how these tariffs might affect your business, and how Aquatherm is continuing to help customers keep their competitive edge, download this white paper now.
Read More »
Suited for carrier and enterprise networks, 144 x 144 Model VSC3144-11 supports frequency range up to 11.5 Gbps encompassing virtually all data protocols, including GbE, XAUI, Reduced XAUI, 10 GbE, SONET/SDH and OTN protocols, InfiniBand(TM) as well as emerging services such as 8G Fibre Channel. Unit features non-blocking switch matrix and FlexEQ(TM) signal integrity technology, which allows...
Read More »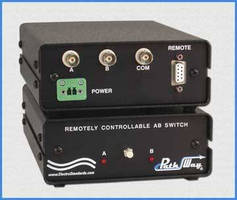 Model 7203 remotely controllable BNC switch features 3 isolated BNC port connectors on rear panel and switch ports that are transparent to all data. It offers both manual front panel pushbutton control and remote control via RS422 ASCII commands. Remote control option allows access to 2 separate BNC ports via Common port, while aluminum casing of switch aids in reducing EMI/RFI.
Read More »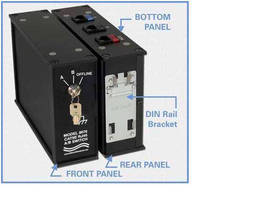 Model 9074 RJ45 A/B/OFFLINE Switch allows sharing of one RJ45 device among 2 others, or all to be switched to secure OFFLINE position to isolate all ports. This manually operated keylock switch requires no power and can be integrated as system component by utilizing DIN rail mounting bracket on rear panel. The M9074 switches all 8 leads of the RJ45 interface and is certified for category 5e...
Read More »
- ADI's new ADV32xx family of ICs deliver low power consumption and higher bandwidth than alternative offerings to enable high resolution Pro-AV designs. Norwood, MA (11/16/2009) - Demand for higher resolution professional audio/video (Pro-AV) equipment is generating a need for analog multiplexers and crosspoint switches that deliver high-speed, low power consumption and compact footprint. To...
Read More »
Model 9450 DB25 Switch allows user to switch equipment to either VOICE or DATA ports by turning knob on front panel. Manual, single-channel A/B switch is contained in slim rack-mount enclosure and requires no power supply. Switching mechanism is sealed precious metal contact switch with all 25 pins supported, while aluminum enclosure provides EMI/RFI shielding.
Read More »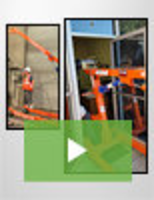 EZRig Cranes offers lifting solutions that are engineered for robust performance, providing the ultimate in portability. Designed for real-world lifting needs, our products are small and light with options and features that make them ideal for a broad range of applications. See our video to learn how an EZRig Crane can simplify your lifting requirements.
Read More »