Â-· Electrification Solutions from across the Digital Energy, Industrial Solutions and Power Conversion Businesses Highlighted at MINExpo 2012 · Delivering Enhanced Power and Productivity, Products Featured as Part of the Broader Portfolio of GE Mining Business · October 16 Virtual Trade Show to Feature GE's Solutions for the Mining Industry LAS VEGAS - GE (NYSE: GE) today...
Read More »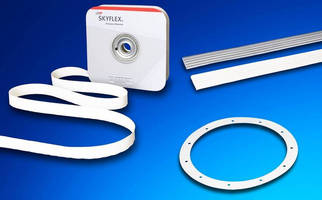 Soft, durable, and chemically inert, GORE™ SKYFLEX™ Aerospace Materials for anti-chafe applications help minimize vibration force and reduce abrasive effects of foreign debris between surfaces.Â- Protecting edges by isolating carbon and other components that are galvanically dissimilar, GORE SKYFLEX Aerospace Materials for edge protection are engineered to prevent abrasion and...
Read More »
Replacement of a high-voltage direct current (HVDC) converter station to enable efficient power exchange, improve grid reliability and facilitate power flow control Zurich, Switzerland- ABB, the leading power and automation technology group, has been awarded an order worth around $60 million by American Electric Power (AEP) to replace a 30- year-old HVDC back-to-back converter station in Texas....
Read More »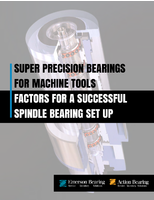 This white paper provides an in-depth overview into choosing the right bearing for machine tools.
Read More »
Custom-made Table Pads utilize Mega Grip coating, which helps to prevent slippage and eliminates need for Velcro straps that sometimes show up as artifacts in imaging scans of medical patients. Pads also feature Tri-Foam interior, which is effective in eliminating pressure points for patients in catheterization labs and operating rooms.
Read More »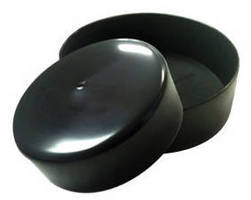 SAE J518 Code 61 and 62 Flange Protectors, Raised Face Protectors, and Pipe Stator Caps protect critical oil and gas industry equipment components. As vinyl caps for pipe stator, flexible Alliance SCDK Series Stator Caps create snug fit on stator while providing enough material to protect equipment. In addition to 300 and 600 lb offerings, 900 and 1,500 lb BS1560 Raised Face Flange Protectors...
Read More »
3S Simons Security Systems GmbH at FachPack 2012 Nottuln, Germany - 3S Simons Security Systems GmbH will be presenting its products and industry solutions for legally binding counterfeit protection at FachPack 2012. 3S industry solutions designed for the packaging, logistics and manufacturing sectors will take center stage at the trade show. In Germany alone, product and brand piracy has caused...
Read More »
Plasti Dip is offered in formulations that include 3 color options: gunmetal gray, blaze blue, and blaze orange. While gunmetal gray is semi-metallic color, both blaze styles are bright, neon hues. All versions deliver protection against moisture, abrasion, corrosion, mild impact, and elements for home, garden, garage, arts and crafts, as well as other applications. Products come in 11 oz aerosol...
Read More »
Wireless and Telecom Enclosures Provide Physical Security, Simplify Compliance Issues State College, PA - Oberon, Inc., major manufacturer of secure, convenient, aesthetic enclosures for wireless access points and communications equipment, is pleased to announce its availability at Cisco Live 2012, Cisco's annual IT and communications conference, from June 10-14 in San Diego, CA. Attendees are...
Read More »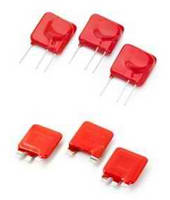 CompanionTMOV25S Series Ideally Suited for Outdoor LED Lighting Market CHICAGO - Littelfuse, Inc. (NASDAQ/NGS: LFUS), the worldwide leader in circuit protection, today announced the addition of the TMOV34S® Varistor Series to its Thermally-Protected MOV (TMOV®) line of products with UL1449 recognition to the demanding higher range voltage values from 115VAC to 750VAC. TMOV34S Series...
Read More »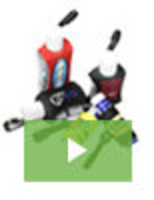 Neagle Choice has long been known as a quality source for commercial sewing, printing, die cutting, and the manufacturing of a wide range of custom products. Enhancing our service capabilities has been the key to our success, and has driven our growth into many new and exciting markets. Continuing on this trajectory, we now offer precision laser cutting and etching, adding to our long line of manufacturing services. See our video to learn all about it.
Read More »