Fiber Optic Panels are constructed of 1 to 8 layers assembled together with double-sided adhesive, with each layer increasing brightness (to 50 ft-L and more). Polyester reflector is laminated to back, clear vinyl top layer is added for durability, and semi-transparent diffusion layer is placed between top weave layer and clear vinyl layer. Panels are ideal for LCDs with active display area up to...
Read More »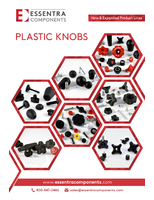 Knobs - Customizable Solutions To learn more about the different types of Knob solutions available, and which ones to select for your specific application, download this guide now.
Read More »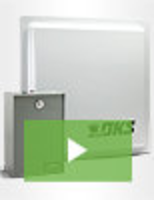 The DoorKing DKS AVI system is at the cutting edge of automotive security technology and represents a leap forward in engineering innovation. When it comes to long-range passive card readers, we lead the industry and set the standard for quality and performance. To find out why the DoorKing DKS AVI system is taking the automotive security industry by storm, see our video.
Read More »