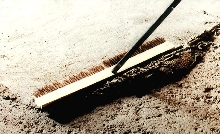 P-205 EASY-FIX thin pavement overlay repairs uneven concrete surfaces, and is suitable for permanent repairs to sidewalks, drives, aprons, docks, and ramps. Able to resist freeze/thaw cycles, it adheres to damp surfaces. De-icing salts and water will not penetrate it. Application is accomplished via broom for textured, concrete, gray, non-slip surface that dries in 24 hours.
Read More »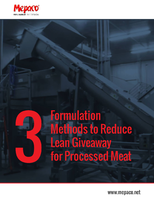 Download this white paper, and learn about three methods that can help you improve your bottom line and yield by reducing lean tissue giveaway.
Read More »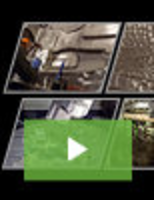 Standex Engraving Mold-Tech is the premier, global supplier for mold texturing and surface finishing. With a full range of services, Standex Engraving Mold-Tech is also the only nickel shell supplier producing in three global locations. See our video to learn more.
Read More »