Industrial glove manufacturer Southern Glove has announced that its Southern Innovations division, which has provided custom cut-and-sew services since the company was founded in 1997, is now accepting orders from companies who need full package cut and sew. For more than 20 years, Southern Innovations has manufactured cut-and-sew products and services for Southern Glove, said Brent Fidler,...
Read More »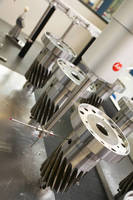 With its global 3i modernization program, REDEX has transformed its Senonches plant into a state-of-the-art center of gear excellence. As a result, REDEX is now offering aeronautical and motor racing quality gears as a standard in its axis drives to machine tool OEMs. Visit us at EMO - Booth 25-D18 REDEX has invested more than 20 million euros upgrading the company's industrial organization to...
Read More »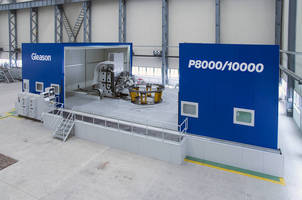 ROCHESTER, NY, USA - Gleason Corporation today announced the successful installation of a P 8000/10000 Gear Hobber at Changzhou Tianshan Heavy Industry Machinery Co. Ltd., in Changzhou, China. The machine has the capacity to produce spur and helical gears up to 10 meters in outside diameter, and has been fully demonstrated to consistently produce large gears at DIN 7 quality or better,...
Read More »
Attendees will see the SeamMaster™ High Profile Ultrasonic Bonder and SureCut™ 35 Ultrasonic Cutter at Booth #1371. They can also view a new multi-media presentation featuring Sonobond machines in action and showing the wide variety of products assembled using this ultrasonic equipment. WEST CHESTER, Pennsylvania — Janet Devine, President of Sonobond Ultrasonics, announced today that the...
Read More »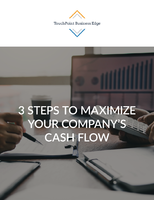 This white paper provides an overview into maximizing cash flow for your company.
Read More »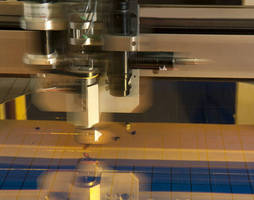 Santa Ana, CA - Precision Glass & Optics (PG&O-® -www.pgo.com), global experts in optical manufacturing, glass fabrication, and precision thin film coatings, offers precision glass cutting and scribing on thin flat substrates up to 24 x 24 (600 mm x 600 mm). Utilizing equipment from TLC International (Phoenix, AZ - www.tlcinternational.com), manufacturers of high-accuracy mechanical glass...
Read More »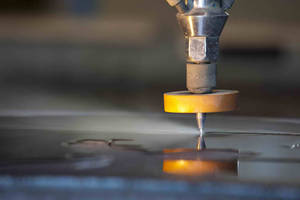 Reading, PA - American Polarizers Inc. (API), a world leader in the manufacture of polarized filters and other optical products, has announced the acquisition of a precision waterjet cutting machine to be used in the fabrication of the company's polarizing glass filters and other light filtering/polarizing products. Additionally, API will now offer waterjet optical glass cutting services in...
Read More »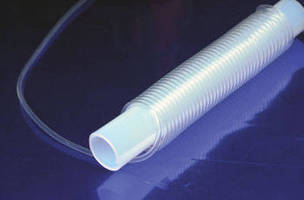 Fort Worth, TX - Parker Hannifin's Parflex Division offers an array of value added secondary services through its medical tubing group, TexMed, to produce custom medical tubing that compliments current production capabilities and quality. These services are in place to meet the increasing customization and design criteria that our customers expect from a world-class supplier. Utilizing the Valued...
Read More »
Aqua Power Cutting of Blanco Texas introduces the world to a new way to style and touch-up bland buildings and structures. Custom stone designs add style and pizzazz to buildings, signs, entry ways, and everything you can think of. With the help of a local builder, APC provided the Blanco Police station with some eye catching architectural detail. APC used their water jet capabilities to cut a...
Read More »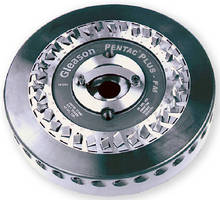 Along with cutters using multiple face blade geometry, PENTAC PLUS bevel gear cutting system has blade clamp block design that facilitates height/radial adjustments. This promotes precise axial blade movement during cutter building and truing. Design, which enhances chip flow and prevents chip packing, allows gears to be cut with more efficient cycles without premature degradation of cutting...
Read More »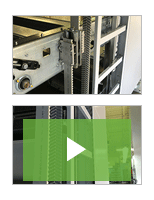 Megadyne's QST polyurethane timing belts take up less space and guarantee a lower noise level than chain and other traditional material handling belts. Check out our video to learn more.
Read More »