WindINERTIA technology allows wind turbines to provide inertial response for large, short-duration frequency deviations. Utilizing mechanical inertia of turbine rotor, it enables operating turbine to increase power output by 5-10% of its rated power, over wide range of wind speeds. Duration of power increase is several seconds and benefits grid by allowing time for other non-wind power generation...
Read More »
Supplied in 3 x 3 x 0.85 mm package, AT42QT1040 brings capacitive UIs to mobile devices. Existence of 4 digital output channels enables per-channel indication on touch detection, and IC can also be configured using one channel as proximity sensor to enable hidden-until-lit UIs. To achieve immunity to electrical noise, QTouch(TM) charge-transfer sensing method employs spread-spectrum modulation,...
Read More »
Emerson's engineered solution with PlantWeb digital architecture and DeltaV(TM) system selected to enable production flexibility and quality SINGAPORE (March 19, 2009) - Emerson Process Management Asia Pacific has been awarded a contract by MCC Advanced Polymers (Ningbo) Co., Ltd. to digitally automate a new advanced polymers plant in Zhejiang Province, Peoples Republic of China. According to the...
Read More »

BorgWarner DualTronic® Transmission Control Technology Expanded to First Application in Dry Dual-Clutch System AUBURN HILLS, Mich., March 24 -- BorgWarner will supply its award-winning DualTronic transmission control system for Fiat Powertrain Technologies' (FPT) first dry dual-clutch transmission. The transmission is one of three variants of the C635 family of six-speed gearboxes with a...
Read More »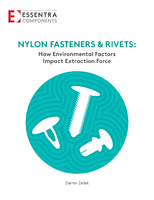 To learn more about what can affect your nylon fastener's extraction force, and how to avoid adverse side effects, download this white paper now.
Read More »
Designed to meet the needs of medium- to heavy-duty spreader plow trucks, SSC6100 uses USB communication for data management and CAN Bus communication for facilitated installation as well as collection of chassis data. Cab-mounted CAN bus central processing module connects Patrol Commander Ultra operator interface; remote-mountable, 7 in. color TFT widescreen LCD; and IP68 valve control modules...
Read More »
With its modular design, InControl allows for custom-configured controls to meet requirements of truck and machine control applications. Control towers are available in 3, 5, and 7 stick widths, with fixed or adjustable bases, and control options include push-pull cable, pneumatic air, electric, hydraulic remote, and electric accessory. Along with selection of standard component mounting plates,...
Read More »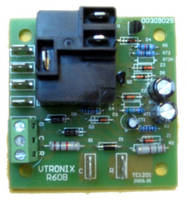 Measuring 2Â-½ x 2½ in., single-speed R60B provides control of line voltage fan motor used in heat pumps, air-conditioning, and forced air systems. This electronic fan control board, powered by 24 Vac input, accepts 24 Vac fan signal from thermostat. Fixed 1 sec fan ON delay eliminates thermostat bounce, while fixed 45 sec post fan OFF delay increases efficiency by purging air ducts...
Read More »
* cuts sample production time from days to minutes Warragul, Australia, March 17, 2009- Modra Technology, the specialist manufacturer of carpet sample machines, has chosen to base the motion control system for its innovative Mtuft range of machines on Powerlink technology from Baldor Electric Company (NYSE: BEZ). By using this deterministic networking technology for real-time multi-axis...
Read More »
Available for retrofit to existing systems, MACO 6500RSE supports Wonderware 8.0 and Windows® XP Professional, which communicate with PLC over 2 separate servers. System offers set point change log to track changes made by operators, SPC program to continuously track 34 items each cycle, and recipe save function to verify names and eliminate potential for lost recipes. Closed loop...
Read More »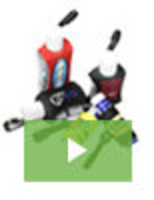 Neagle Choice has long been known as a quality source for commercial sewing, printing, die cutting, and the manufacturing of a wide range of custom products. Enhancing our service capabilities has been the key to our success, and has driven our growth into many new and exciting markets. Continuing on this trajectory, we now offer precision laser cutting and etching, adding to our long line of manufacturing services. See our video to learn all about it.
Read More »