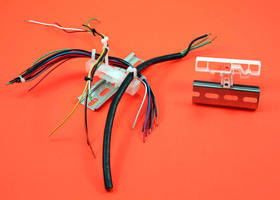 Accommodating up to 4 wire handling accessory fasteners which mount into 3/16 in. dia holes on clip, Din Rail Clip snaps onto DIN rail and is easily removable to allow reconfiguration of wiring. It can be used in conjunction with wide variety of wire/ cable clips that can mount in 3/16 dia hole and 1/16 in. panel. Clip is molded of nylon 6/6 which offers electrical insulation and is UL rated...
Read More »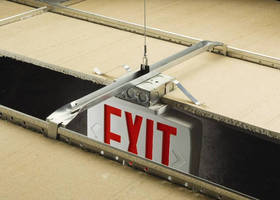 SOLON, Ohio, USA, July 2009 - The FMSBC1 Fixture Mount Stabilizer Clip, part of the CADDY® line of fixings, fasteners and supports from ERICO®, helps create a more professional appearance by effectively leveling signage or security cameras and securing ceiling tiles that have lifted during the installation of signage. This unique clip requires no tools for installation and is ideal for use...
Read More »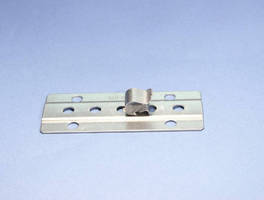 SOLON, Ohio, June 2009 - Glued Cable Clip Kits from ERICO® contain cable-retaining steel clips and a unique adhesive that bonds the clips directly to the concrete ties. The clips and adhesive have been installed and tested on European railways and have proven to be a reliable, permanent and cost-effective solution for routing and protecting cables between railroad tracks. The adhesive...
Read More »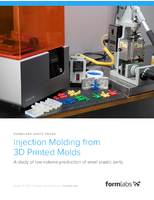 Check out this white paper to see how 3D printing may be a beneficial alternative to traditional mold making processes.
Read More »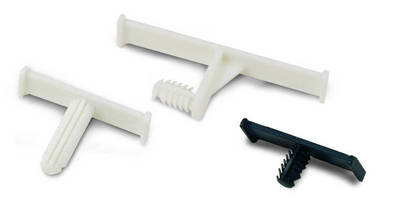 Designed for routing, mounting, and securing wire harnesses to mounting holes, Assorted Fir Tree Bundling Clips feature staggered fir tree design that provides low insertion force and high pull out force. Suited for use with standard panel thicknesses between 0.7-5.75 and 0.7-18.0 mm, respectively, TC6FT6 and TC6FT6LG orient bundle directly over mounting hole. SOC8FT6 orients bundle 90°...
Read More »
Harvard Apparatus has introduced the NEW Autoclip® Wound Closure System. In use for more than 40 years, the Autoclip® provides maximum holding force with minimal trauma. The Autoclip® Applicator is automatic and spring fed, permitting rapid, unassisted clip application. The Autoclip® System includes 9mm stainless steel wound clips, applicator, and removal forceps. All...
Read More »
In April 2009 Bolt Products Inc successfully concluded a new marketing agreement to become an authorized supplier of KMC stampings in California. As a wholesale fastener distributor Bolt Products Inc was looking to represent a line of high quality ISO/TS 16949 standard clamps, clips & plugs, an OEM, like KMC stampings that it can add to its supply chain that is RoHS compliant. KMC provides a full...
Read More »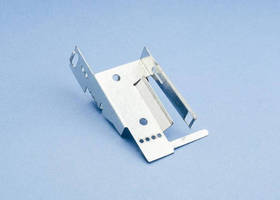 SOLON, Ohio, USA, March 2009 - CADDY® is unveiling an exciting new group of products to help simplify on-site installations. These versatile products address a variety of common installation issues, and through innovative designs and unique features, help to save time, labor and money on the jobsite. Each easy-to-install product is part of the well-known and trusted CADDY line of fasteners...
Read More »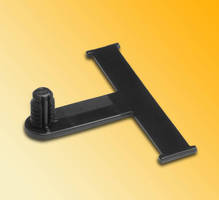 Designed to provide separation of 31 mm between mounting hole and bundle, 31 mm Stand-Off Bundling Clip protects wire bundle from heat and abrasion. It features anti-sliding bars, which prevent tape or cable tie from slipping off clip if bundle is pulled. Available for either single or dual bundle applications, clip has fir tree design requiring low insertion force for ergonomically friendly...
Read More »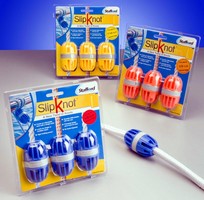 New colorful display packaging for their SlipKnot(TM) adjustable rope stop, an egg-shaped device that can be used to create a knot, grip, stop, or spacer, is being introduced by Stafford Manufacturing Corp. of Wilmington, MA. Stafford's SlipKnot(TM) is molded from weather-resistant nylon, has ribbed construction for a sure grip, and can be used with braided or stranded lines to create a secure,...
Read More »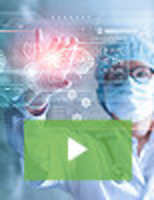 Embedded computing solutions from Dedicated Computing are designed to meet unique and specific requirements. As the preferred supplier to leading healthcare OEMs, the Dedicated Computing team of expert engineers gets your product out to the market faster while helping your company avoid costly validation and verification steps. Check out our video to learn more.
Read More »