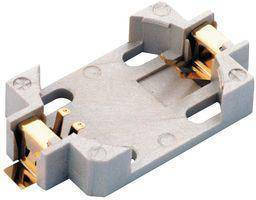 Low Profile Lithium Coin Cell Holders securely retain No. 2450 Lithium Coin Cells under shock and vibration conditions in high-density PCB applications. Featuring dual-spring contacts, polarized products may be used with most vacuum and mechanical pick-and-place assemblies. Parts are manufactured with .008 in. thick phosphor bronze and gold plate over glass-filled LCP base, rated UL 94V-0.
Read More »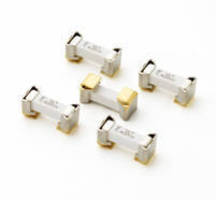 Intended for over-current protection of PCBs, 160 Series 250 V time-lag, SMT fuse/clip assembly offers current ratings from 500 mA to 5 A, with maximum inrush current withstand of 127 A²s and interrupting rating of 50 A at 250 Vac. Unit measures 10.90 x 4.80 x 4.80 mm, and fuse clip holder prevents fuse from opening during momentary overloads. Assembly is RoHS compliant, halogen-free, and...
Read More »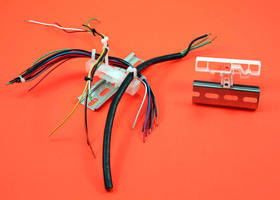 Accommodating up to 4 wire handling accessory fasteners which mount into 3/16 in. dia holes on clip, Din Rail Clip snaps onto DIN rail and is easily removable to allow reconfiguration of wiring. It can be used in conjunction with wide variety of wire/ cable clips that can mount in 3/16 dia hole and 1/16 in. panel. Clip is molded of nylon 6/6 which offers electrical insulation and is UL rated...
Read More »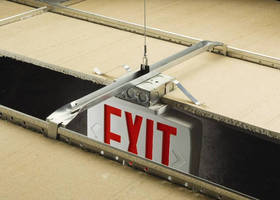 SOLON, Ohio, USA, July 2009 - The FMSBC1 Fixture Mount Stabilizer Clip, part of the CADDY® line of fixings, fasteners and supports from ERICO®, helps create a more professional appearance by effectively leveling signage or security cameras and securing ceiling tiles that have lifted during the installation of signage. This unique clip requires no tools for installation and is ideal for use...
Read More »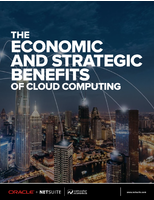 Cloud computing and software-as-a-service (SaaS) vs. on-premise systems and proprietary software, which one should you choose? Check out this report, and find out which solution is best for your IT needs.
Read More »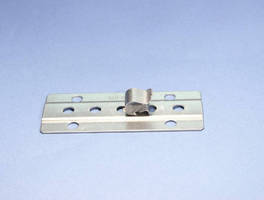 SOLON, Ohio, June 2009 - Glued Cable Clip Kits from ERICO® contain cable-retaining steel clips and a unique adhesive that bonds the clips directly to the concrete ties. The clips and adhesive have been installed and tested on European railways and have proven to be a reliable, permanent and cost-effective solution for routing and protecting cables between railroad tracks. The adhesive...
Read More »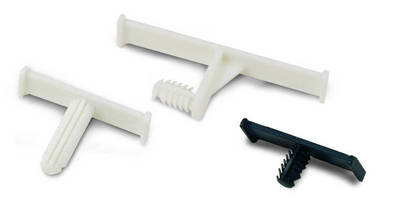 Designed for routing, mounting, and securing wire harnesses to mounting holes, Assorted Fir Tree Bundling Clips feature staggered fir tree design that provides low insertion force and high pull out force. Suited for use with standard panel thicknesses between 0.7-5.75 and 0.7-18.0 mm, respectively, TC6FT6 and TC6FT6LG orient bundle directly over mounting hole. SOC8FT6 orients bundle 90°...
Read More »
Harvard Apparatus has introduced the NEW Autoclip® Wound Closure System. In use for more than 40 years, the Autoclip® provides maximum holding force with minimal trauma. The Autoclip® Applicator is automatic and spring fed, permitting rapid, unassisted clip application. The Autoclip® System includes 9mm stainless steel wound clips, applicator, and removal forceps. All...
Read More »
In April 2009 Bolt Products Inc successfully concluded a new marketing agreement to become an authorized supplier of KMC stampings in California. As a wholesale fastener distributor Bolt Products Inc was looking to represent a line of high quality ISO/TS 16949 standard clamps, clips & plugs, an OEM, like KMC stampings that it can add to its supply chain that is RoHS compliant. KMC provides a full...
Read More »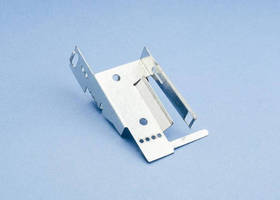 SOLON, Ohio, USA, March 2009 - CADDY® is unveiling an exciting new group of products to help simplify on-site installations. These versatile products address a variety of common installation issues, and through innovative designs and unique features, help to save time, labor and money on the jobsite. Each easy-to-install product is part of the well-known and trusted CADDY line of fasteners...
Read More »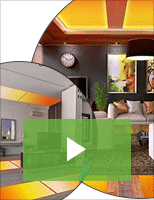 Carbontec's paper-thin radiant heating systems reduce energy consumption costs by warming the building surfaces instead of controlling air temperature. Check out our video to learn more.
Read More »