Designed to attach directly to mounting rail instead of module frame, Acme Cable Clip Models ACC-R2 and ACC-R4 are made from stainless steel for resistance to corrosion and UV. In addition to holding AC leads connecting to microinverters, Model ACC-R2 can be used for installation of 2 smaller wires measuring 9.3-11.0 mm in OD or 1 wire measuring 9.3-14.0 mm. Model ACC-R4 is designed to hold 1-4...
Read More »
MILWAUKEE, WI - Milwaukee Electric Tool Corporation continues to expand their Test and Measurement line with the introduction of the new 2200-20 Voltage Detector, 2265-20 Laser TEMP-GUN(TM) and multiple product accessories. Designed for professional residential, commercial and industrial applications, the new tools provide unmatched functionality and value to the end user. We continue to focus on...
Read More »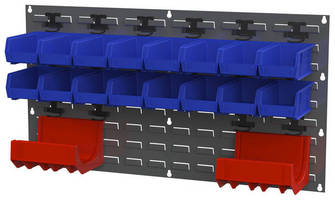 Bin Retainer Clip prevents AkroBins-® and ProHANGER-® storage containers of any size from falling off louvered panels and louvered rack systems of work trucks/vans while in transit. Clip is made of engineering-grade plastic and does not require complex installation or permanent adherence to surfaces. It can be removed, replaced, and reused without damage to bins or panels and suits service vans...
Read More »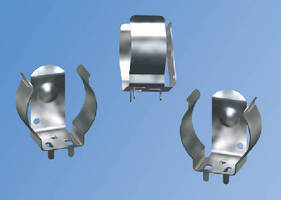 Engineered to withstand recharging cycles, in addition to shock and vibration, Catalog No. 54 PC Battery Clip features 3-legged, THM design for low-profile placement into dense PC boards. Thru-hole unit not only holds 3.7 V rechargeable batteries, but will also accommodate A, 2/3A, 17335, 17450, 17500, 17650, 18500, and 18650 size cells. Manufactured from .012 in. thick spring steel with Tin...
Read More »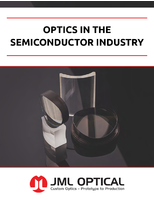 This white paper provides an in-depth overview into optics in the semiconductor industry.
Read More »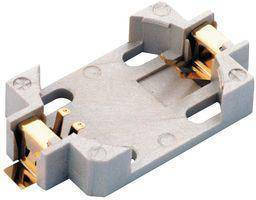 Low Profile Lithium Coin Cell Holders securely retain No. 2450 Lithium Coin Cells under shock and vibration conditions in high-density PCB applications. Featuring dual-spring contacts, polarized products may be used with most vacuum and mechanical pick-and-place assemblies. Parts are manufactured with .008 in. thick phosphor bronze and gold plate over glass-filled LCP base, rated UL 94V-0.
Read More »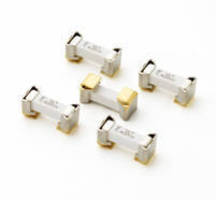 Intended for over-current protection of PCBs, 160 Series 250 V time-lag, SMT fuse/clip assembly offers current ratings from 500 mA to 5 A, with maximum inrush current withstand of 127 A-²s and interrupting rating of 50 A at 250 Vac. Unit measures 10.90 x 4.80 x 4.80 mm, and fuse clip holder prevents fuse from opening during momentary overloads. Assembly is RoHS compliant, halogen-free, and...
Read More »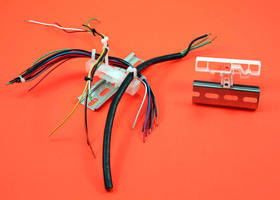 Accommodating up to 4 wire handling accessory fasteners which mount into 3/16 in. dia holes on clip, Din Rail Clip snaps onto DIN rail and is easily removable to allow reconfiguration of wiring. It can be used in conjunction with wide variety of wire/ cable clips that can mount in 3/16 dia hole and 1/16 in. panel. Clip is molded of nylon 6/6 which offers electrical insulation and is UL rated...
Read More »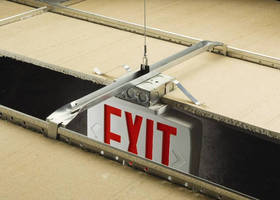 SOLON, Ohio, USA, July 2009 - The FMSBC1 Fixture Mount Stabilizer Clip, part of the CADDY® line of fixings, fasteners and supports from ERICO®, helps create a more professional appearance by effectively leveling signage or security cameras and securing ceiling tiles that have lifted during the installation of signage. This unique clip requires no tools for installation and is ideal for use with...
Read More »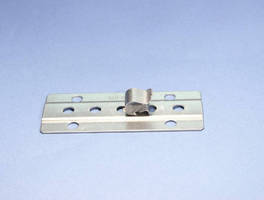 SOLON, Ohio, June 2009 - Glued Cable Clip Kits from ERICO® contain cable-retaining steel clips and a unique adhesive that bonds the clips directly to the concrete ties. The clips and adhesive have been installed and tested on European railways and have proven to be a reliable, permanent and cost-effective solution for routing and protecting cables between railroad tracks. The adhesive contained...
Read More »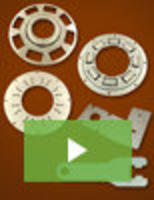 PDS is an established leader in progressive die stamping, with a reputation for providing precision and value that dates back more than half a century. Through extensive capabilities and a staff of seasoned professionals, we set the standard for quality, delivering flexible services that can meet the needs of the most challenging requirements. See our video to learn more.
Read More »