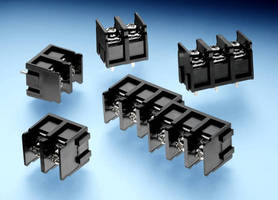 Allowing users to create different size strips while stocking only 2 part numbers, Modular Barrier Strips are available in 2 and 3 positions that can be interlocked to build blocks up to 16 positions without losing 0.235 in. centerline spacing. Units are UL recognized and are rated for 15 A and 300 V, and thermoplastic housings carry UL 94V-0 flammability rating. Single-row strips are...
Read More »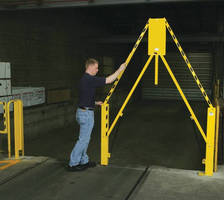 EdgeGard(TM) Folding-Rail Gate, featuring rubber floor wheel to guide movement, is available for 10 or 12 ft wide openings and requires 116 in. maximum height clearance. EdgeGard(TM) Straight-Rail Gate, at 10 ft wide, is available for 8 or 10 ft wide openings, requiring 167 in. of overhead height clearance when raised. Both gates are 42 in. high when closed and include grip handles for proper...
Read More »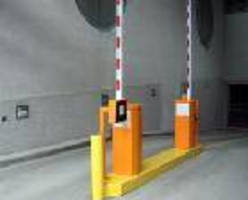 Used in conjunction with GAO RFID readers, tags, and antennas, GAO410004 safely controls vehicle access in medium- to high-traffic applications as well as those with wide lane (10-20 ft) management requirements. It withstands harsh environments and opens fully in 1-4 sec, depending on length of arm. Built-in frequency converter ensures progressive accelerations and controlled decelerations for...
Read More »
With the new Laser barrier system Laservision offers a versatile material, which fits the changing needs and requirements of laser users. The barrier protects for example against CO2- (10600 nm) and Nd:YAG-lasers (1064 nm) up to a power density of 10 MW/mÂ-². The achieved protection level equals AL6 at 1064 nm and AL4 at 10600 nm respectively at 100s direct illumination according to DIN EN...
Read More »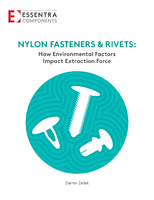 To learn more about what can affect your nylon fastener's extraction force, and how to avoid adverse side effects, download this white paper now.
Read More »
Energy-efficient StoTherm Lotusan NExT(TM) integrates StoGuard(TM) waterproof air barrier, StoTherm® insulated wall cladding, and Stolit® Lotusan® textured finish with self-cleaning properties. Consisting of spray-on building wrap, StoGuard protects against moisture intrusion and air leakage, while StoTherm provides blanket of continuous insulation that protects exterior from...
Read More »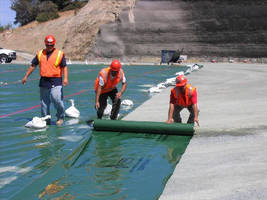 Featuring polyolefin-based resin/chemical technology, PERMINATOR® helps minimize penetration of moisture and water vapor through slab into structure, thereby helping to reduce fungus, mildew, and mold growth. Product also helps prevent radon gas from entering structure. Available in 10 and 15 mil thicknesses in 200 ft long rolls, PERMINATOR helps meet and maintain maximum slab moisture...
Read More »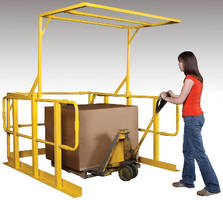 Designed to help meet code requirements for safety during forklift loading and off-loading, surface-mounted Pivot Safety Gate provides properly guarded area for personnel working on pallet at edge of balcony or mezzanine. It comes standard as 10 ft wide and can be cut at job site to fit specific opening. When one side is raised, other side closes to promote accelerated and safe access by...
Read More »
CARROLLTON, TEXAS - December 5, 2008 - B&B ARMR Corporation, a subsidiary of Integrated Security Systems, Inc. (OTCBB Symbol: IZZI), announced today that they have completed a project valued at over $100,000 to supply B&B ARMR Model 820 barriers to a major regional petro-chemical storage and distribution facility in Southeast Asia. The new barriers will increase security and allow for improved...
Read More »
Grand Forks, ND, November 22, 2008 - PS DOORS has received FM Approvals Certification on its flood protection barrier products. In accordance with FM Approvals' Standard 2510, FM Approvals tested PS DOORS' flood protection products to the rigorous standard, which included performance testing, deployment testing, hydrostatic loading, dynamic impact loading, materials testing, and a company...
Read More »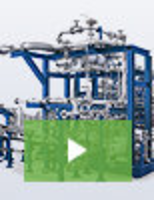 Aerzen is firmly established as a global leader in compressed air, gas, and vacuum solutions. Our reputation as an industry leader is built on consistently delivering innovative products that are at the cutting edge of technology. To learn about the industries finest blowers and oil-free and oil-injected screw compressors, see our video.
Read More »