Murray Hill New Providence, New Jersey, U.S. – Linde North America Inc., will supply helium for the 20th consecutive year to fill the world-renowned balloons for the Macy's Thanksgiving Day Parade®. This year marks the 88th annual Macy's Parade, with 16 giant character balloons, 33 novelty/ornament balloons, 27 floats, 12 bands and more than 8,000 participants making the more than...
Read More »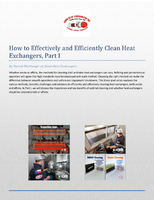 For refineries and petrochemical plants, cleaning heat exchangers is a dirty job but somebody has to do it. While there are many approaches on how to clean shell and tube heat exchangers, it is indisputable that the right method is absolutely critical for ensuring that equipment is fully operational. Otherwise, you could end up with a potential equipment shutdown, which will cost you time and money. In this three-part series, you will learn about the various benefits, methods, and obstacles involved in heat exchanger cleaning. Part one introduces the fundamentals of cleaning, as well as explores the pros and cons of on-site versus off-site services. Download the first of this three series to assist you in finding the best solution for your dirty job here.
Read More »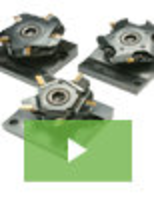 Thanks to the unique SpinSelect™ Multi-Pocket selectable quick change tool holder, it's time to rethink the range, complexity and volume of parts that your lathe can produce. Our Spin-Select™ tool was created to increase productivity and consistency by decreasing downtime associated with lathe cutting tool and insert setups or changeovers. This product is a game-changer for the industry and we're pleased to show you why.
Read More »