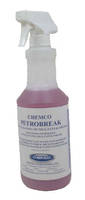 By breaking down hydrocarbon bonds into biodegradable, non-flammable, non-toxic byproducts, Petrobreak converts oil and grease to soap within seconds. Formula emulsifies petroleum distillates, fats, oils, and grease naturallyÂ- while breaking down long chain hydrocarbon molecules. Also, formula stimulates naturally occurring bacteria that feed off and convert residue into waste and...
Read More »
Used to control foam in low- to medium-PVC, water-based coatings and inks,Â- Dow Corning® 108F Additive is APEO-free, has low-VOC formula, and may be used in indirect-food-contact applications. Minimized tendency to cause craters or other surface defects results in limited noticeable impact on appearance. Especially suited for premium gloss (wood coatings,...
Read More »
Burlington, New Jersey, USA.Â- – The care and cleaning of filter membranes is essential to the success of many water treatment systems.  International Products Corporation (IPC) manufactures a line of membrane cleaners effective at restoring 100% flux at safe pH ranges.  One of IPC's customers treats industrial wastewater generated by the engine plant of a major...
Read More »
Honeywell Solstice® Liquid Blowing Agent Named Winner of 2015 Polyurethane Innovation Award by Center for the Polyurethanes Industry MORRIS PLAINS, N.J., - Honeywell (NYSE: HON) announced today that one of its new low-global-warming insulating materials was given the top 2015 innovation award by a leading industry group. Solstice® Liquid Blowing Agent (LBA), a critical material used...
Read More »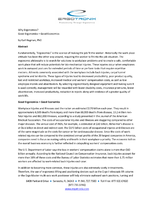 While you don't need an MD to know that ergonomic designs are good for physical health, you probably didn't realize that these designs can actually be good for your economic health too.
Read More »
New product line, previously custom manufactured for Baker Hughes, increases well production and reduces downtime MESQUITE, TexasÂ- – Fritz Industries, a leading manufacturer of oilfield products, announced today that it has reached an agreement with Baker Hughes Incorporated. Under the terms of the agreement, Fritz is now licensed to offer select flow assurance products to the market....
Read More »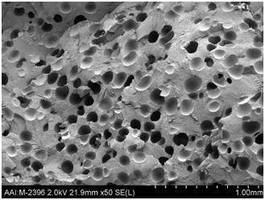 With only one reaction point, TecoCell does not produce corrosive byproducts or require scavenger technology. Agent has reaction temperature of 393°F, at which point system releases CO2 to create microcellular structure in range of 20–80 microns. TecoCell creates homogeneous gas/cell matrix by utilizing uniform size CaCO3 particles of .08 microns that distribute themselves evenly in...
Read More »
Airase® 4750V vegetable oil-based defoamer and Airase 4800Â- mineral oil-based, 100% active defoamer are designed for film compatibility and sustained, long-term performance. Both foam control additives support use in such applications as architectural and industrial coatings, inks, and adhesives.
Read More »
TOKYO –Â- ADEKA Corporation, a Japan-based leading polymer additives manufacturer, announced Jan. 8 it will showcase its strong line-up of Polymer Additives at Plastindia 2015 plastics and rubber trade show in Ghandinagar, Gujarat, India in February. Plastindia 2015 (http://www.plastindia.org/) • Date: Feb. 5 Thu. to Feb. 10 Tue., 2015 • Place: Mahatma Mandir Convention and Exhibition...
Read More »
Company addressing industry demand for clarity and aesthetics, productivity improvements, sustainability and property optimization Spartanburg, S.C. – Milliken Company's technical expertise and performance-enhancing additive solutions for polyolefins will be among the highlights at next year's Annual Technical Conference (ANTEC) and National Plastics Exhibition (NPE) 2015 in Orlando,...
Read More »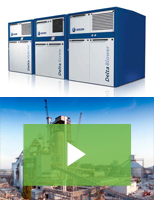 Aerzen offers blowers and compressors for challenging cement applications such as pneumatic conveying from raw mill to raw meal silos, combustion air, cement silos fluidization, and more. At Aerzen, safety is our top priority. Check out our video to learn more.
Read More »