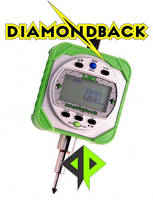 Featuring aluminum housing and hardened stainless steel stem and spindle, LMI Diamondback Digital Indicator is available with -½ or 1 in. travel and either 3/8 in. or 8.0 mm dia stems. It includes protective boot, reference shoulder built into stem for 31.0 and 50.0 mm nominal positions, and 2-piece tip that won't break off in spindle. Absolute mode, tolerance judgment, and button lock secure...
Read More »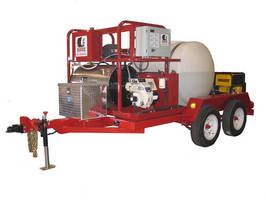 Drill Pipe Enviro-Cleaner(TM) cleans drill pipe, cables, and down hole tools as they are removed from well, allowing mud and oil removed from pipe to fall back into well, not onto soil. Trailered system provides 320°F water pressurized at 250 psi to steam collar, which is mounted in-line above blow-out preventer between 2 API flanges. As drill pipe is extracted from well, it passes through...
Read More »
Available in 4-, 8- and 12-way versions, Mitos In-line Connector System provides in-line sealing and accurate alignment between tubes for uninterrupted liquid flow. It operates over -15 to +250°C range and supports pressures up to 10 bar, and low dead volume reduces risk of cross-contamination between fluid samples. Compatible with various polymeric tubes, including PTFE, FEP, and PEEK, product...
Read More »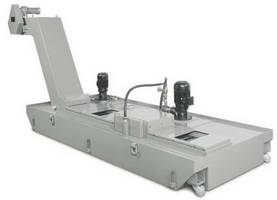 Hennig, Inc., Machesney Park, Ill., announces their return to IMTS 2010. Visit Booth E-5708 to learn about Hennig's machine protection products featuring: o Telescopic Steel Cover Repair o Chip Disc Filtration (CDF) Systems o Bellows Visit Booth W-2405, for additional Hennig products such as: o Telescopic Steel Covers o Chip Conveyors o Machine Enclosures Other products include roll-up and...
Read More »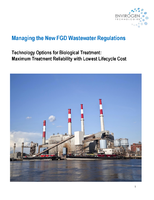 A guide for managing Flue Gas Desulfurization wastewater using leading technologies.
Read More »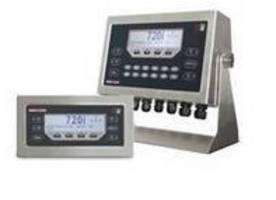 Rice Lake Weighing Systems has made the 720i Programmable Indicator/Controller even easier to manage by offering two separate programming options. Once controlled exclusively through the ProAction interface, 720i is now also available with Rice Lake's standard batch-configuration tool. Those familiar with programming other intelligent models from Rice Lake can use 720i with the same recognizable...
Read More »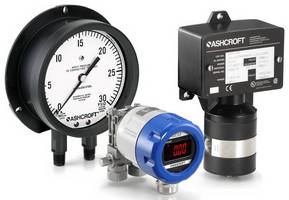 Ashcroft engineers apply decades of expertise to the design of instrumentation to measure, monitor and control differential pressure (d/p). The complete line of Ashcroft® d/p devices includes gauges, digital indicators, transmitters and switches. With d/p ranges down to fractions of an inch of water and devices designed to contain high static (line) pressures, these instruments are used in...
Read More »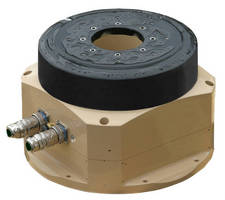 IP66: Protected against dust and water jets from any direction Direct-drive motor provides rapid precision motion with no gear backlash Low-friction seal minimizes direction reversal hysteresis Continuous or limited travel Axial load capacity up to 175 kg; 100-200 rpm continuous rotation speed Three different aperture sizes: 30 mm, 80 mm, 130 mm The ASRT is an IP66-rated, direct-drive, sealed...
Read More »

Elevates process monitoring and control to a higher level Houston, TX - ABB introduces its latest generation of process controller and indicator instrumentation. Called ControlMaster, the new line-up includes four models that are highly intuitive and powerful, as well as easy to operate. A comprehensive portfolio of capabilities makes these units suitable for a wide spectrum of industries....
Read More »

Designed to mount to any grease gun, Grease Meter measures amount of grease dispensed from grease gun to equipment bearing, and displays it on digital screen in cubic centimeters, grams, ounces, or fluid ounces. Meter features anodized aluminum housing, Buna-N seals, and handles working pressure to 10,000 psi, flow of 1,000 cc/min, and grease types up to NLGI 2. Grease meter is also equipped with...
Read More »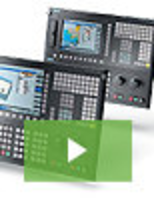 Siemens new SINUMERIK 828D ADVANCED, SINUMERIK 828D and SINUMERIK 828D BASIC sets the standard for productivity enhancements of turning and milling operations on standardized machines and simplify the automation of grinding machines. See our video to learn all about it.
Read More »