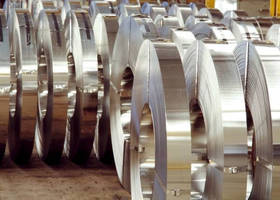 Advanced motors and drives replace old equipment, with estimated total cost of upgrade being recouped in less than two years of energy savings alone, thanks to regenerative drive technology from Siemens- - -  Most coil steel companies spend considerable time repairing and replacing their line equipment, owing to all the factors one would expect in the heavy-duty world of coil processing.- ...
Read More »
Equipped with 350 W motor, Monster Slitter TASW12M is suitable for cutting composite materials such as glass fiber, carbon fiber, Aramid, or any soft material up to 2 in. thick. Model TADD120DT, equipped with 3-phase induction motor, uses 8-sided 120 mm knife to cut thicknesses up to 2 in. Direct-drive, bi-directional- unit can reach speeds of 2,600 rpm. Both models have push button sharpening...
Read More »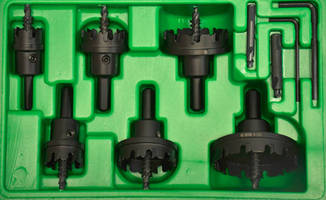 Used to cut holes in stainless steel and other materials- up to 3/16 in. thick, 628 and 648 Carbide Cutter sets each come with 6 cutter sizes from 7/8–2 -½ in. Split-point, cobalt-steel pilot drill eliminates walking and fosters accelerated penetration, while tungsten-carbide teeth accelerate cutting of round, burr-free holes. While 628 Carbide Cutter set has- built-in arbor on each cutter,...
Read More »

Astro Machine Works adds new High Speed 5-Axis Gantry Machining Center for increased CNC Machining Capacity Astro Machine Works, Inc, located in Ephrata, PA, has added the APEC G3060 High Speed 5-Axis Gantry Mill-  to keep up with demand and increase capacity in our machining area.-  This machine is fast and precise, giving us the ability to machine very large parts.-  Dimensions are 236"...
Read More »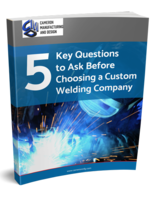 This white paper provides an in-depth overview into choosing a custom welding company by highlighting five questions you should ask a potential welding partner to determine whether they are right for your custom welding project.
Read More »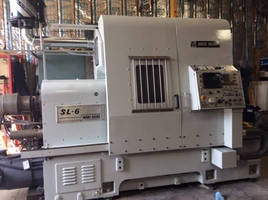 POINTS OF INTEREST: NEW Address: 1529 Cottage Street, Ashland OH 44805 MARCH : MORI SEIKI PASSES ITS FINISHING TESTS CINCINNATI GRINDERS ARRIVE FOR THEIR REBUILD (P. 2) ACU-RITE SPRING SALE EVENT; COMPLETE WITH FREE SHIPPING! (P.2.) MORI SEIKI MARCH MADNESS The Mori will go home, looking new and performing great. Looking at the before after pictures gives you a peek into the process. The Mori...
Read More »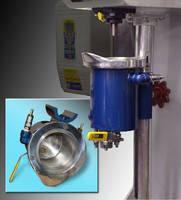 Available for 01 and HD01 Lab Attritor models, optional tank design features replaceable bar grids and removable- ball valve located- under tank, facilitating discharge of slurry. Offered in both 750 cc and 1,400 cc sizes, tanks come in stainless steel or Tefzel-coated for metal-free applications. Water-jacketed, one-piece tanks will- fit on all existing 01 and HD01 frames and- are compatible...
Read More »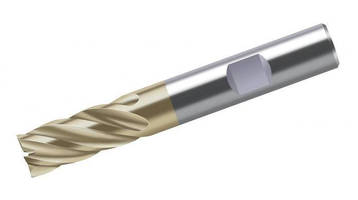 Designed for optimum performance on steel with secondary applications in stainless steel, Proto•max™ ST Z-5 features 5- cutting edges and is available with wear-resistant TAZ coating. Design reduces risk of tool breakage and is available with- Weldon shank configuration for secure clamping, with or without corner radius, and without- reduced neck for greater stability by using maximum...
Read More »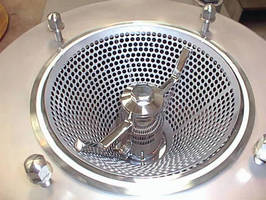 Constructed of 304 or 316 stainless steel to sanitary standards, Kek-Gardner Model CM540 Sanitary Cone Mill delivers gentle, low-energy size reduction while achieving even particle distribution with minimal fines. This smooth, moderate action alleviates such problems as product build-up, dust, and heat generation. Conical screens are offered with apertures from 150 micron, for fine/dry...
Read More »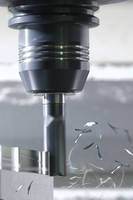 TENDO E compact, which- eliminates use of different holder technologies for milling, drilling, and reaming, can safely transfer- up to 520 Nm torque at- 20 mm clamping diameter. With- vibration damping and run out accuracy of
Read More »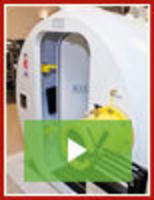 Tekna is a leader in Monoplace and Multiplace Hyperbaric Chambers for Hyperbaric Oxygen Therapy (HBOT), offering products that set the standard for quality and innovation. Our new 7200 series of multiplace chambers is a state-of-the-art system that integrates advanced engineering with a plethora of features and options making it the industry's premier HBOT system. To learn more, see our video.
Read More »