APOPKA, Fla., Nov. 21, 2006 -- Northrop Grumman Corporation (NYSE:NOC) has received a contract from the U.S. Navy to supply lightweight, laser target designators for use by U.S. forces in conflicts around the world. The target designators determine the distance to a target and place precision guided munitions on an exact position. Northrop Grumman's Laser Systems business unit will immediately...
Read More »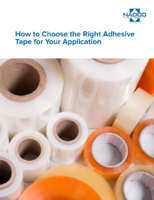 With a considerable number of adhesive materials, applications and methods, there are many options to consider when choosing an adhesive tape. As NADCO® is a leading manufacturer of custom tapes and labels; we took our years of experience to create this handy selection guide on choosing the right adhesive tape for your application.
Read More »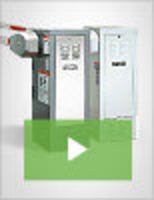 DoorKing is proud to introduce an easy add-on to its 1601 Barrier Gate Operator: The 1601 Traffic Lane Barrier. The barrier gate provides greater traffic control while eliminating the need for bollards or crash beams. Check out this video to learn more.
Read More »