Advanced Warfighter Awareness for Real-time Engagement line of advanced situational products being featured PARIS -- Raytheon is featuring its AWARE line of advanced situational awareness products at the International Paris Air Show. The Advanced Warfighter Awareness for Real-time Engagement (AWARE) systems use cutting-edge helmet, cockpit and vehicle-mounted smart displays to give air and ground...
Read More »
Immersive technology demonstrations to take attendees inside the mission at all-new Raytheon exhibit pavilion WALTHAM, Mass. - Raytheon Company (NYSE: RTN) will meet with its increasing range of international customers, demonstrate innovative new systems and upgrade solutions designed for today's threat scenarios and market environment, and share the deep subject matter expertise of its senior...
Read More »
We have recently learned that POWEREX and FUJI declined to support US-based military OEM's as a result of certain Japanese laws relating to the supply/export of products to military equipment. These Japanese companies did not merely provide insufficient support for their product but rather plainly refused to support military customer's requests. In many cases our Franchise Line Sensitron, can...
Read More »
SteelCraft has been awarded a $10.39 million subcontract by General Dynamics Land Systems – Canada in support of the Light Armoured Vehicle III Upgrade Project. The contract was announced on January 23, 2013 in Stratford by Mr. Gary Schellenberger, Member of Parliament for Perth-Wellington, on behalf of the Honourable Bernard Valcourt, Associate Minister of National Defence and Minister of...
Read More »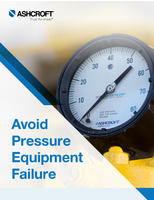 This eBook gives a guide on how to prevent pressure equipment failure.
Read More »
FORT WORTH, Texas - Understanding the need to strengthen the bond with our Special Operation Forces, Elbit Systems of America, LLC, a wholly owned subsidiary of Elbit Systems Ltd., is presenting its innovative special operations solutions in booth #1334 during the 2013 Special Operations Forces Industry Conference at the Tampa Convention Center in Tampa, Florida, May 14-16, 2013. Using...
Read More »
SUNNYVALE, Calif. -- Lockheed Martin [NYSE: LMT] today announced that it has successfully demonstrated the Area Defense Anti-Munitions (ADAM) system in multiple tests against free-flying Qassam-like rocket targets. The prototype laser system has destroyed eight small-caliber rocket targets in flight at a range of approximately 1.5 kilometers (0.9 miles) in tests conducted in March and April 2013....
Read More »
Accommodating wide range of payloads, sensors, and tools,- CUTLASS provides remote handling and surveillance of hazardous threats, including detection and disposal of explosive ordnance, without having to return to incident control point. Manipulator is equipped with 3-fingered gripper and has 9-
Read More »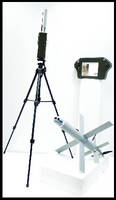 Sharing common command and control system, HERO-30 Expendable Reconnaissance UAV is electrically powered and launched from small canister, while HERO-400 Loitering Attack Munition, powered by gasoline, comprises electro-optical day/night imaging sensor and 8 kg warhead. HERO-30 provides half hour of mission time to accommodate needs of front line units as they are engaged in combat. Supporting...
Read More »
Energy efficient mobile units provide substantial cost savings for military and taxpayers PHILADELPHIA and EAST RIVERTON, N.J. - New Jersey-based manufacturer Sea Box, Inc. has received a $34.6M US government contract to provide the US Air Force with Sea Box Expandable Bicon Shelter (EBS) Hygiene Systems over the next five years. These fully containerized modules consist of multiple showers and...
Read More »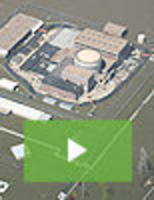 Aqua Dam is the ultimate solution for large-scale water control projects. It combines lightweight, large size, and portability all in one innovative product. To learn more about the uses, and applications of Aqua Dam, or to see it in action, check out our new video to get all the details.
Read More »