LUTON, England, - More than one million Elster Smart Water Meters without moving parts installed worldwide Elster (NYSE: ELT) announced today that it will showcase the latest Smart Metering range of electronic water meters without moving parts and the company's next generation H5000 Woltmann meter at Wetex, the regional exhibition of water, energy and environmental services for industry and local...
Read More »
Program includes communications network, meters, in-home displays and thermostats Raleigh, N.C., Entergy New Orleans, Inc., a subsidiary of Entergy Corp., has selected Sensus to provide its FlexNet(TM) Advanced Metering Infrastructure (AMI) system, electric AMI meters, in-home displays and programmable thermostats to support a Home Area Networking pilot program partially funded by a grant from...
Read More »
Advanced security and compliance tools enable utility deployment of integrated metering, communications and distribution automation solutions with confidence SAN DIEGO - Elster (NYSE: ELT) and Industrial Defender today announced a technology partnership for cyber security and compliance with Elster's EnergyAxis® advanced metering infrastructure (AMI) Smart Grid solution. This announcement was...
Read More »
Combining Elster's Advanced Grid Infrastructure (AGI) with ABB's sensor technology brings new solutions for Smart Grid development SAN DIEGO - ABB (NYSE: ABB), the leading power and automation group, and Elster (NYSE: ELT), a global leader in smart grid systems and solutions, today announced the integration of Elster's ALPHA-based medium voltage (MV) AGI node monitoring and communications...
Read More »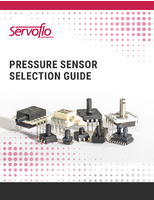 This white paper provides information and a guideline for pressure sensor selection.
Read More »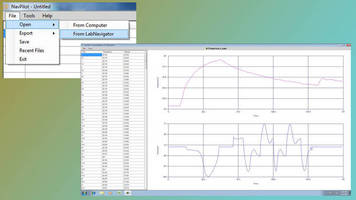 Able to collect data from range of sensor types, LabNavigator(TM) lets users input methods or instructions for reference, analyze data, review protocols, and record notes in voice or typed format. It supports concurrent use of up to 6 sensors, and included NavPilot-© II data analysis software enables direct-to-PC file transfer via USB cable to facilitate LIMS integration. Files residing on...
Read More »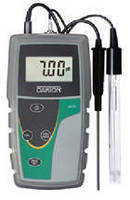 Oakton pH 6+ Meters feature up to 5-point, pushbutton calibration with autobuffer recognition and display of pH or mV and temperature, while Ion 6+ Meters offer direct readout of ion concentration with preprogrammed calibration points. CON 6+, TDS 6+, and SALT 6+ Meters supply autoranging conductivity or TDS with temperature measurements, and DO 6+ Meters have galvanic probe that does not require...
Read More »
Raleigh, NC (January 10, 2011) - Sensus and PECO, an electric and natural gas utility subsidiary of Exelon Corporation, have finalized a contract for the purchase and deployment of the Sensus FlexNet(TM) Advanced Metering Infrastructure (AMI) communications network and smart meters. The smart grid program will allow PECO to effectively enable outage management, distribution automation and voltage...
Read More »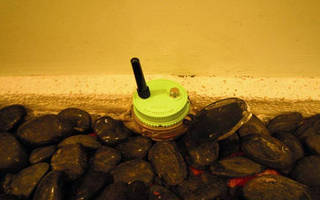 A unique battery-operated, submersible device for automatic meter reading (AMR) is now available in the UK. The device simply clips on to the existing water meter in seconds and so requires no modifications or costly re-engineering of the water meter. Manufactured by Taiwanese company Aquas Smart Water Solutions and available in the UK through sole distributor M.A.C Solutions, the AQLOG AMR...
Read More »
Konica Minolta Sensing Americas and B&W Tek, Inc. Announce SpectraRad(TM) Xpress Miniature Irradiance Meter RAMSEY, N.J., -- Konica Minolta Sensing Americas, Inc. (KMSA), the worldwide leader in the industrial measurement of color, light and shape, has partnered with B&W Tek, Inc., an advanced instrumentation company producing optical spectroscopy and laser systems to introduce a new, lower cost...
Read More »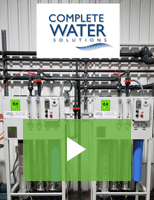 Complete Water Solutions provides full installation tailored to your water treatment needs. Check out the video to learn more.
Read More »