CALGARY, Dec. 2, 2016 - Ladacor today announced the official opening of the Studio 6 Extended Stay Hotel in Bruderheim, Alberta following construction utilizing Ladacor's Advanced Modular System™ building technology, making it one of the largest and tallest shipping container-based modular hotels in North America. Ladacor's AMS™ technology repurposes surplus shipping containers into...
Read More »
Warwick, Rhode IslandÂ- — Advanced Chemical is proud to announce its recently granted OHSAS 18001 status. From now through 2017, the OHSAS (Occupational Health & Safety Advisory Services) certification confirms Advanced Chemical's mission to provide a safe and supportive environment for all employees and visitors at its full-service precious metals refinery. Developed in response to the...
Read More »
Warwick, Rhode Island —Â- Advanced Chemical, a full service precious metals refiner, is proud to announce it recently received Responsible Recycling Practices (R2) Certification.  Through audits and other means, the accredited R2 Certification program requires electronics recyclers demonstrate to an accredited, independent third-party auditor that they meet specific high...
Read More »
ORLANDO, Fla.– Dana Holding Corporation (NYSE: DAN) will present the company's broad range of GWB™ industrial driveshaft solutions at the Institute for Scrap Recycling Industries (ISRI) 2013 Convention and Exhibition, the world's largest meeting of scrap recyclers. GWB driveshafts are used in shredding equipment with motors ranging from 1,000 to 10,000 horsepower, and each one is custom-made...
Read More »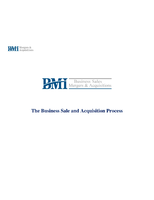 To learn more about BMI Mergers & Acquisition's 15-step plan, and how they can help you sell your business, download this white paper now.
Read More »
Philadephia, PA – With the April launch of Helles Golden Lager, its ninth canned beer, Sly Fox Brewing Co. of Pottstown, Pennsylvania becomes the first brewery in North America to utilize the innovative 360 Endbeverage can technology developed by Crown Holdings, Inc. (www.crowncork.com). The entire lid of the can is removable, turning it into a drinking vessel and eliminating the need for...
Read More »
There are a lot of advantages of aluminum scrap recycling in the industry. Aluminum is one of the most demanding products in the industry that is helpful to various kinds of companies in several ways. As there is a lot of demand in the market, aluminum scrap has become one of the main businesses in the industry. It is very important to hire scrap metal companies that can do the recycling of the...
Read More »
Milwaukee, WI, May 8, 2007 - Lucas-Milhaupt, Inc., a Handy & Harman Company, has announced that is now offering refining services to its customers. Recovery services are being provided through Handy & Harman of Canada, Ltd. at its facility in Toronto, Ontario. Industries that can benefit from this program include: the electronics industry, photo processors, jewelry manufacturers, industrial...
Read More »
Metal Recycling consultants review current operations and create customized systems for manufacturers to efficiently dispose of scrap metal. By streamlining and automating pricing of scrap, they help organizations increase efficiency, reduce handling costs, boost sales while staying in compliance with environmental regulations.
Read More »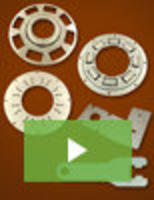 PDS is an established leader in progressive die stamping, with a reputation for providing precision and value that dates back more than half a century. Through extensive capabilities and a staff of seasoned professionals, we set the standard for quality, delivering flexible services that can meet the needs of the most challenging requirements. See our video to learn more.
Read More »