Featuring ultrasonic hand piece and small fluid delivery system, Generation 1.75 SonoPrep® Device is ergonomic and portable with replaceable battery and digital display that monitors operation. Employing low-frequency ultrasound to penetrate skin's outermost layer, device makes skin permeable for up to 24 hours for continuous non-invasive diagnostics such as glucose monitoring and...
Read More »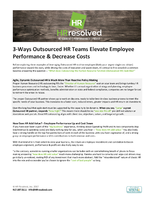 Is outsourcing your HR department the right call for your company? This white paper explores various factors for you to consider.
Read More »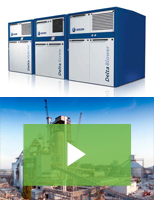 Aerzen offers blowers and compressors for challenging cement applications such as pneumatic conveying from raw mill to raw meal silos, combustion air, cement silos fluidization, and more. At Aerzen, safety is our top priority. Check out our video to learn more.
Read More »