Ride Tilting Pad Bearing and Polymer Runner combines hardened steel bearing with spring-mounted pads for load equalization and deflection to create converging wedge shape. Design combination permits bearing to run cool at loads up to 3,500 psi and withstand shock to 100 g. Available in sizes from 1-60 in. OD, Ride tilting pad fluid film bearing never wears out under normal operation and polymer...
Read More »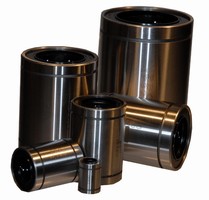 Simplicity® ISO Metric Linear Ball Bearings feature 1-piece polymer ball cage coupled with hardened bearing steel shell providing minimal friction. They are available in range of sizes and configurations including integrated flange, twin-length types, and pillow blocks. Available accessories include hardened and ground shafting, support blocks, and shaft support rails.
Read More »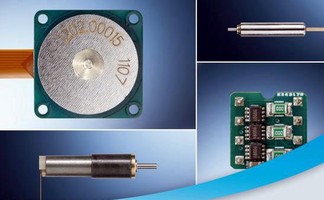 Designed to facilitate work with MicroMo miniature synchronous motor, Microsystems Starter Kit contains drive electronics, adaptor board, and motor. Adapter board has integrated oscillator for speed control, PWM frequency of 500 kHz, and direction of motor rotation is reversible. Kit accommodates DC Brushless motors series 0206...B, 0308...B, and 1202...BS/BH, which offer respective continuous...
Read More »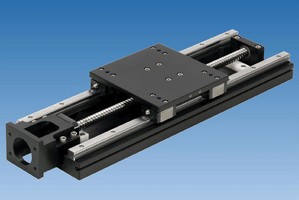 With ball screw diameter of 12-20 mm and lead of 4-20 mm, Misumi actuators are built on extruded 6063-T6 aluminum base with black anodized finish and 1,045 steel side supports. Ball-screw driven devices feature linear slide for medium/heavy loads, grooved base for sensor mounting, positioning repeatability as low as ±0.03 mm, and maximum velocities of 1055 mm/sec. Units provide precision...
Read More »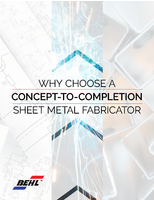 Concept-to-Completion provides you with the services and guidance you need to get your metal fabrication project done better, faster, and more cost effectively, all in one place.
Read More »
SAN JOSE, Calif., Aug. 7 - Sony Electronics today unveiled next-generation dual format DVD/CD recordable drives, featuring three designs that deliver the industry's fastest recording speeds. The 840 series of drives is Sony's latest crop of multi-format DVD burners that support 20X DVD±R recording speeds, delivering a full 4.7 GB disc of video, data, music or images on standard 16X DVD±R...
Read More »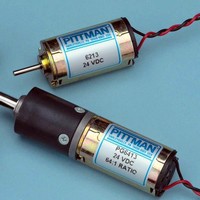 PITTMAN® Series 6000(TM) 22 mm dia brush-commutated motors incorporate skewed 5-slot armature design and bonded neodymium iron boron magnets. They are available in 1.256, 1.556, and 1.901 in. lengths with 0.80, 1.3, and 2 oz-in. continuous torque, respectively, and can generate maximum peak torques up to 10.2 oz-in. Features include sintered bronze bearings, 2-pole stators, heavy-gauge...
Read More »
Incorporating 2 models, PRO Series combines NEMA 17 integrated 42 mm hybrid stepper motor with attached microstepping drive electronics in compact, RoHS-compliant package. Precision designed for medical technologies and semiconductor manufacturing applications, hybrid stepper motors are available in case lengths of 40, 48, and 60 mm. Depending on case length, PRO Series Size 17 motor can produce...
Read More »
Based on electromotive coil technologies, NEMA 23 size Centrifugal Fan/Blower Motor provides 85 oz-in. continuous torque at 16,300 rpm, while operating at 80 V and 17.65 A, including amplifier losses. By replacing iron core and wire windings of conventional motors with precision machined copper sheet, issues such as hysteresis, cogging, and iron losses have been eliminated.
Read More »
CANOGA PARK, Calif., Aug. 8 - Three Pratt & Whitney Rocketdyne Space Shuttle Main Engines, fitted with upgraded controllers to actively monitor engine health and performance, powered the launch of the Space Shuttle Endeavour from NASA's Kennedy Space Center today. The Endeavour is on Mission STS-118 to the International Space Station (ISS). Pratt & Whitney Rocketdyne (PWR) is a United...
Read More »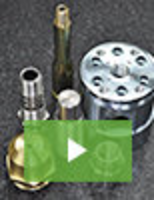 Quality, customer service, and unbeatable value are the hallmarks of Hogge Precision. Since 1989 we have built a reputation as the go-to precision machining source, servicing many demanding industries. For CNC machining and screw machining, there are few manufacturers that can match our capabilities and expertise. See our video to learn more.
Read More »