Flexible AC systems maintain power quality in grids and improve the capacity of steel plants Zurich, Switzerland, April 10, 2008 - ABB, the leading power and automation technology group, announced today that it has secured five orders in the first quarter 2008, totaling some $ 25 million, to install flexible AC transmission systems (FACTS) for steel plants located in Australia, Egypt, the...
Read More »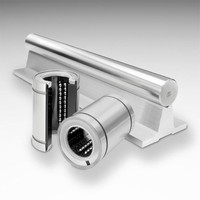 Designed for harsh environments, Thomson Stainless Steel MultiTrac Ball Bushing® bearings are constructed of 440 stainless steel components to resist rust and corrosion. They offer coefficient of friction as low as 0.001, and deliver steady state travel speeds up to 10 fps and accelerations to 450 ft/sÂ-² without use of derating factors. Available in 8, 12, 16, 20, 25, and 30 mm sizes...
Read More »
Available in inch and metric sizes with respective bore ranges of 3/16-1 in. and 10-25 mm, Linear Precision Bearings incorporate load plates that float in outer sleeve and allow for clearance between ball elements and shaft. Load plates also compensate for any slight misalignment between shaft and housing bore. Also featured, floating integral wiper seal allows for self-alignment while...
Read More »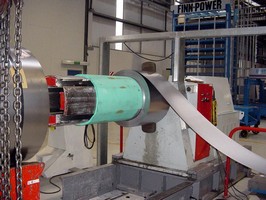 Kastalon Mandrel Sleeves allow coil processor flexibility to unwind or rewind coils that are larger than maximum expansion of mandrel. Manufactured from Kastalon Polyurethane®, they are offered in slip-on or bolt-on versions with or without slot for tail gripper. Thin-walled sleeves prevent damage from coil creases, scratches, and marring; thick-walled units enable adjustments of ID size;...
Read More »
This white paper provides a comprehensive guide to E-Mobility and E-Aviation.
Read More »

Jaeger® ID8A/B Series incorporate powder-coated aluminum housing, steel protection tube, steel or stainless extension tube, and powder metal gears to withstand harsh operating environments. Offered in 12 and 24 Vdc versions, actuators offer static load capacities from 4,500-13,600 N and stroke lengths from 100-600 mm. ID8A series with Acme screw and ID8B series with ball screw achieve...
Read More »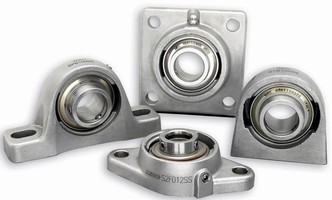 MRC® brand Marathon® series prelubricated mounted bearing units offer sustained maintenance benefits by eliminating any need for regreasing over their lifetime. They can save substantial time and money usually spent on the lubrication process and additionally can contribute to "green" conditions on the plant floor. The USDA H1-approved high-quality synthetic grease is odorless, tasteless,...
Read More »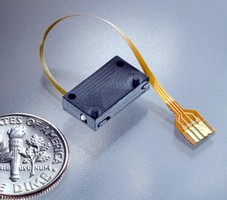 Providing 30 g of thrust with maximum operating velocity of 150 mm/sec, EDGE motor is suited for shutter/aperture control, small medical pumps, grippers, and other devices in aerospace/military, medical devices, and industrial automation applications. Supported by Nanomotion's dual axis ASIC that can function as drive and control, ceramic servo motor is capable of driving linear or rotary...
Read More »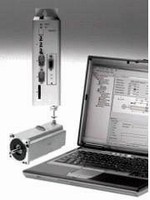 EMMS-ST stepper motor offers holding torque from 0.5-9.3 Nm, with external gearbox options of 3:1 and 5:1. Configurable as open- and closed-loop, CMMS-ST controller integrates braking resistor and mains filer, SD/MMC memory card, and network interfaces for Profibus and DeviceNet. There are 63 configurable positions, 8 positioning profiles with sequencing capability, and positioning profile...
Read More »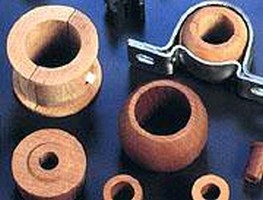 Made from close-grained, dried, dense hardwoods, POBCO-B Bearings are impregnated with blend of nontoxic lubricants and are machined into any shape and size with tolerances as close as ±.002. Units can operate in wet conditions, and will not contaminate. They contain no toxic materials, and are not adversely affected by water, mild acids and alkalis, and most caustic chemicals. Dirty particles...
Read More »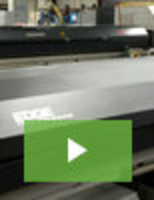 For precision and value that sets the standard for quality and craftsmanship, EGS Production Machining is the source for precision and value. Our extensive capabilities and dedication to customer service allow us to deliver the optimal manufacturing solution. See our video to learn more.
Read More »