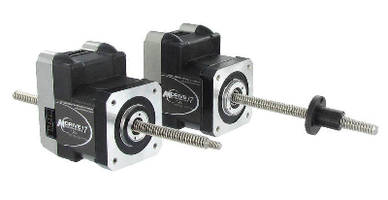 Measuring 2.3 x 2.2 x 1.7 in., MDrive-® NEMA Size 17 Linear Actuators are available in non-captive and external shaft styles. With non-captive shafts, screw extends through MDrive and moves axially as motor rotates. With external shafts, rotating screw integral to MDrive motor moves screw-mounted nut axially, with choice of general purpose or anti-backlash nuts. Operating from -40 to +85-
Read More »
o Seven Units Now in Service in Both 50- and 60-Hertz Applications o Power-Gen International 2008 o Booth #4600 ORLANDO, FLORIDA-Dec. 3, 2008-Two GE HEAT(TM) (high efficiency, advanced technology) steam turbines have surpassed 20,000 hours of operation at power plants in California and Ireland, GE Energy reported today at Power-Gen International 2008. The achievement is widely regarded as an...
Read More »
o Project Illustrates Russia's Innovative Use of Distributed Energy to Promote Local Energy Security o Power-Gen International 2008 o Booth #4600 ORLANDO, FLA.-December 2, 2008-A recently expanded commercial rose greenhouse in the town of Dmitrov, Russia, is using GE Energy's special Jenbacher cogeneration/carbon dioxide (CO2) fertilization system and artificial lighting controls to provide vital...
Read More »
Developed to solve friction, durability, and noise issues, ec4more family of brushless DC motors target medical technology, office equipment, and building/industrial automation manufacturers and suppliers. Offering optimized power density with abrasion resistance and electromagnetic compatibility, line includes products with cylindrical diameters of 30-60 mm, lengths of 50-90 mm, and output up to...
Read More »
This white paper provides a comprehensive guide to E-Mobility and E-Aviation.
Read More »
TOULOUSE, France, Feb. 3, 2009 - Pratt & Whitney has completed ground and flight testing of the PurePower PW1000G demonstrator engine. The final phase of testing was completed jointly with Airbus on an A340-600 flight test aircraft and included 27 flights and more than 75 hours of flight testing. The PW1000G engine features Pratt & Whitney's patented Geared Turbofan technology and targets...
Read More »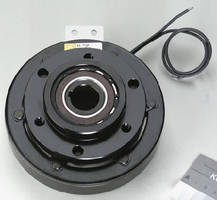 These clutches are made to mount eight onto an engine shaft and take the vibration and temperature from small gas engines or diesel engines. Clutches can then either drive customer's components directly or through a belt. A variety of pulleys already exist, however, custom designs are also possible.
Read More »
Dead shaft idler roll bearings with low-friction, non-contact shield, resist temperatures up to 350-
Read More »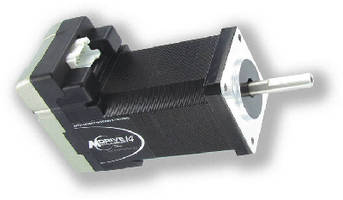 Suited for limited-space applications, MDrive14Plus products integrate NEMA size 14 brushless 1.8-
Read More »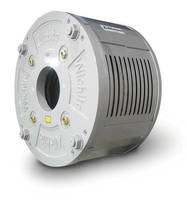 January 28, 2009 AquaMaKKs water-cooled clutches and brakes from Wichita Clutch are air, hydraulic or spring-set actuated and feature non-metallic composite water jackets and superior heat-dissipating copper wear plates that are optimized for heavy-duty continuous slip tension applications. The AquaMaKKs family of clutches and brakes is ideally suited for tension control applications in mining,...
Read More »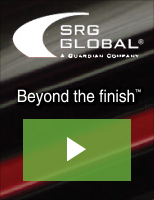 SRG Global's automotive coatings enhance the structural integrity of the finished part while also improving vehicle efficiency. Check out our video to learn more.
Read More »