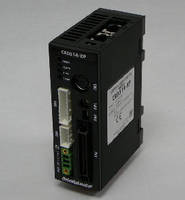 Offering output torque from 3.2-35 lb-in., CRK Series 5-Phase Stepping Motors come in standard and high-resolution versions with resolutions up to 0.00288°/step and 0.00144°/step, respectively. Built-in RS-485 compatible controller packages allow for up to 16 axes to be controlled from one RS-485 Master controller. Five network communications rates up to 115,000 bps can be selected....
Read More »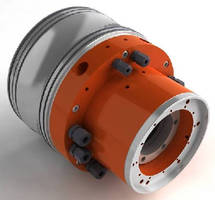 Designed for in-line integration inside ram between motor and spindle, RAM High Torque allows electronic sensors to be located outside gearbox to simplify maintenance. Five sizes are available, and torque transmission ratings - 800, 1,000, 1,500, 2,500, and 7,000 Nm - lend to performance of machine tools employed in roughing work. Lack of internal electronics promotes reliability, and external...
Read More »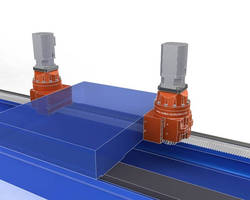 Allowing for mounting on both sides of machine frame, KRPX rack and pinion planetary reducers are coupled with electrical preload system enabling zero backlash. System fits to machine frame with oversized screws, while setting is enabled by keyway machined on mounting surface and housing is manufactured of spheroidal graphite cast iron. Enabling accelerations up to 25 m/secÂ-², products are...
Read More »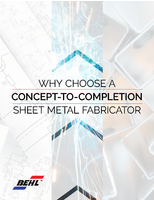 Concept-to-Completion provides you with the services and guidance you need to get your metal fabrication project done better, faster, and more cost effectively, all in one place.
Read More »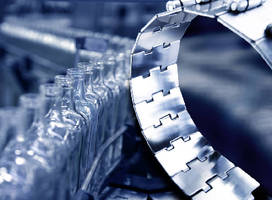 Suited for nearly all conveying tasks that require flat transport surface, Flexon Flat Top Conveyor Chains are available in plastic and stainless steel versions as both linear and curved tracks. Low-contamination materials fulfill hygiene requirements in beverage and packaging industry. Resistant to chemicals, plastic chains can be cleaned with agents that are either unsuitable for metal chains...
Read More »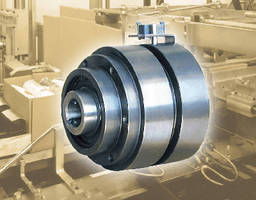 Using ball/detent interface and proximity sensor, single-position TL Series immediately disengages machine shaft when excessive torque or machine jam occurs, protecting downstream equipment and product from damage. By utilizing pneumatic actuation, units facilitate remote trip-out torque adjustment via air regulator, allowing overload protection while machine is in use. Limiters are available in...
Read More »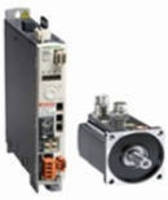 Available in 3 book-size models, Lexium 32 Compact, Lexium 32 Advanced, and Lexium 32 Modular servo drives facilitate selection and adaptation to machine manufacturers' power and performance requirements. All Lexium 32 servo drives come with Safe Torque Off on board as per IEC/EN 61800-5-2. Units are complemented by medium-inertia Lexium BMH and low-inertia Lexium BSH motors, which cover torque...
Read More »
Roto Hammer Industries, a leading manufacturer of manual valve operators, has added Stainless Steel Lock Link Chain to complement their chain wheel offerings. Stainless Steel Lock Link Chain is an addition to Roto Hammer's current line of galvanized Lock Link Chain and is ideal for operating environments where the strength and durability of stainless steel is desirable over the standard...
Read More »
Security Fabricators has a new and innovative gate operators. The Liftmaster SL585 is a durable heavy-duty gear-driven operator for use on heavy gates and high-cycle applications such as gated communities and industrial locations. The powerful design supports gate lengths up to 70 feet and gate weights up to 1,600 pounds. A strong powder-coated galvanized steel chassis, all-weather gearbox, as...
Read More »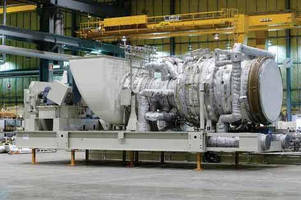 Erlangen, Germany, September 15, 2009 - Siemens Energy has received an order from the Russian company OOO RN-Tuapsinskiy NPZ, a fully owned subsidiary of OAO Rosneft, for the supply of six industrial gas turbine generators. The SGT-800 gas turbine-generators each rated at 47 megawatts will be operated in the Tuapse refinery located on the Black Sea. The first three gas turbines are scheduled for...
Read More »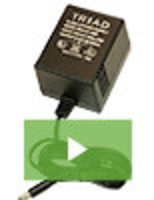 Triad Magnetics, an established leader in power supply design and manufacturing, is proud to announce their next generation WAU AC and WDU DC Series of power supplies. These linear wall plug-ins offer minimum noise performance without sacrificing reliability or life. See our video to learn more.
Read More »