Using EP7041 EtherCAT® Motion Box, small EtherCAT motion applications can be implemented directly in field without protective control cabinet. Unit enables 64-fold micro-stepping, which ensures smooth and precise motor rotation. Measuring 5 x 1.2 x 1 in., IP67-rated box operates in harsh environments and contains encoder connection, 2 digital inputs for limit switches, and digital output...
Read More »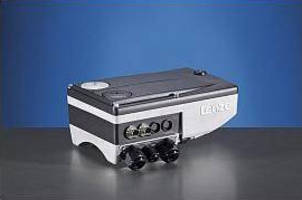 Suited for intralogistic applications/general mechanical engineering, 8400 motec mounts directly on motor and covers power ranges from 0.37-1.5 kW. In VFC eco mode, it adjusts magnetizing current to actual load requirements to optimize energy efficiency. Unit also includes color-coded, illuminated area on surface for visible diagnostics in field or from different mounting positions. Operation and...
Read More »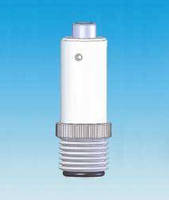 Intended for use on glass polished or stainless steel shafts of overhead stir motors, 8050 mechanical seal stirrer bearing operates equally in vacuum and pressure applications as low as -0.6 Torr. Completely contained bearing and internal parts prevent shedding of materials into reaction. Featuring all PTFE, Rulon, or PEEK wetted area construction, product is rated for up to 400 rpm speeds and...
Read More »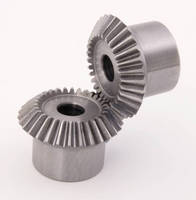 Ondrives Ltd have recently introduced a range of bevel gears into their precision gear range, all made in-house by the well-known gearbox manufacturer at their recently extended premises and factory in Chesterfield, Derbyshire. The straight cut bevel gears are made to Quality Grade 7f24 DIN 3985, with other Quality Grades available on request. Standard modules available are from 0.6 to 4.0 and...
Read More »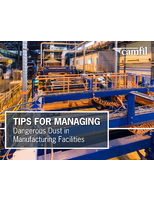 This eBook covers important considerations when creating a dust management plan for your facility. For more information, download now.
Read More »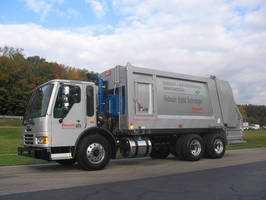 (Rochester Hills, MI - www.boschrexroth-us.com) Bosch Rexroth, one of the world's leading specialists in drive and control technologies, received an MI Earth Day Award during the MI Earth Day Fest, an annual three-day event held April 22-24 in Rochester, Michigan. The event is Michigan's largest Earth Day gathering, with nearly 100,000 attendees anticipated. The award was created to recognize a...
Read More »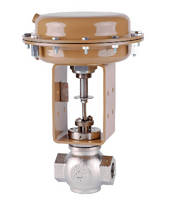 Ellsworth, Kansas, USA - Designed for a new level of conformity, the new C27 actuator release from Cashco, Inc. promises to be a win/win product for both the manufacturer and its customers. Basically, the C27 actuator is the first of a new line of actuators that Cashco is in the process of introducing, which can be coupled to any one of several body assemblies or valve body models," says Cole...
Read More »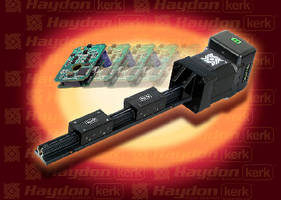 Supplied as integrated system, Model RGS04 features wear-compensating, anti-backlash driven dual carriages for repeatable positioning. All moving surfaces include Kerkite® engineered polymers running on Kerkote® TFE coating. Assembly's IDEA(TM) system combines hybrid linear actuator technology with fully programmable, integrated stepper motor drive, which includes GUI for programming...
Read More »

Measuring 2.14 in. dia x 7.75 in. long with keyed output shaft of 12 mm dia x 25 mm long, Model MMP-TM55-60-12V GP52-308 accepts any 12 Vdc source, including battery power. Mounting is accomplished with 4 face mount M5 threaded holes, equally spaced on 40 mm dia B.C. Requiring 1.2 A at 12 Vdc to generate full load torque, reversible gearmotor features IP54 protection level for operation in harsh...
Read More »
Miniature piezoelectric motor and drive system will deliver high torque and speed without magnetic interference, enabling further miniaturization of precision guided munitions Victor, NY - April 23, 2010 - New Scale Technologies, Inc. (www.newscaletech.com) has been awarded a Phase I Small Business Innovation Research (SBIR) contract from the U.S. Navy to develop a non-inductive rotary actuator...
Read More »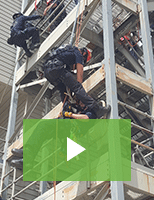 Elite Technical Services provides your company with qualified and experienced safety experts. Specializing in confined space and high-angle technical rescue and jobsite hazard assessment, your workplace safety is the top priority. Check out the video to learn more.
Read More »