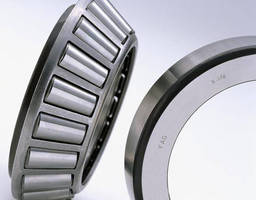 By working closely with a manufacturer of hydraulic pumps and motors, The Schaeffler Group has optimised a number of bearings used in Sauer-Danfoss' newly developed H1 series of axial piston pumps and motors. As a result of the new optimised X-life cylindrical and tapered rolling bearings, overall efficiencies of the H1 pumps and H1 motors have increased by around 2 per cent, resulting in...
Read More »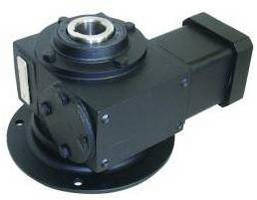 Adaptable to both Servo and NEMA frame motors, Model RG features true double enveloping worm gear technology. Unit offers output torque up to 8,540 lb-in., gear ratios from 5:1 to 60:1, and backlash from 6-32 arc-min. Available with center distances of 1.50, 2.00, 2.50, 3.00, and 3.50 in., drive provides solid, hollow, and shrink disk output options. Unit is factory filled with synthetic oil and...
Read More »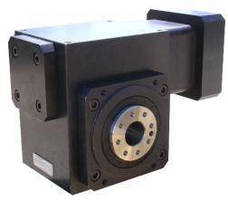 Series W offers option to direct mount to end of output shaft with qualified mounting surfaces and tapped holes. In addition to improving performance with backlash-free connections, direct mount facilitates attaching various components to reducer output. Available center distances include 38, 51, 64, 76, and 89 mm, and other features include double sealing on input and output shafts, output...
Read More »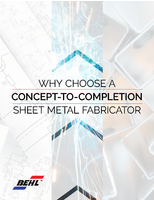 Concept-to-Completion provides you with the services and guidance you need to get your metal fabrication project done better, faster, and more cost effectively, all in one place.
Read More »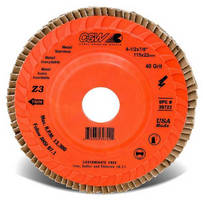 Able to accommodate aggressive applications, trimmable Z3 flap discs have disc backing designed to trim down to expose flaps. This extends working life while minimizing disc change frequency. Hybrid compact flap design compresses and compacts flaps at 4° angle for additional edge strength. Manufactured from premium zirconia alumina grain and polyester and cotton flap backing, discs are...
Read More »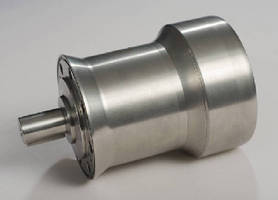 When environmental conditions demand a higher level of protection, the alpha SG stainless steel gearbox from WITTENSTEIN offers the ideal solution. Specially designed for washdown and food-grade environments, this product is the most reliable and robust stainless steel gearbox on the market. Features of the SG include: - Stainless steel housing - Stainless steel shaft - Stainless steel fasteners...
Read More »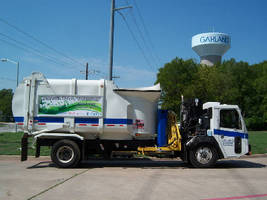 (Rochester Hills, MI - www.boschrexroth-us.com) The City of Garland, Texas, Environmental Waste Services Department, recently began a long-term field test evaluation of the Bosch Rexroth Hydrostatic Regenerative Braking (HRB) system, to assess the technical, environmental, and economic benefits of the parallel hydraulic hybrid system. Sponsored by the Houston Advanced Research Center (HARC),...
Read More »
FARNBOROUGH, England -- FARNBOROUGH AIR SHOW -- Israir Airlines and Tourism LTD has selected Hamilton Sundstrand Power Systems' APS3200 Auxiliary Power Unit (APU) for its new fleet of two Airbus A320 aircraft. Hamilton Sundstrand is a subsidiary of United Technologies Corp. (NYSE:UTX). The APS3200 APU is currently on board more than 1,600 Airbus A320 aircraft around the world and has accumulated...
Read More »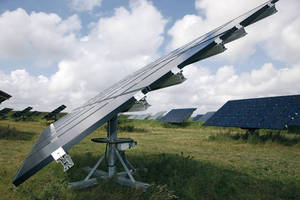 NORD DRIVESYSTEMS motors have been selected to position and securely hold solar panels on photovoltaic plants in Northern Germany. Energy efficiency was NORD DRIVESYSTEMS key success factor as the solar panels track and follow the sun over the course of the day. Intelligent tracking technology from Solarpark Rodenäs GmbH increases the efficiency of photovoltaic plants. It requires robust...
Read More »
Offered with 3.54 in. max ID, precision cylindrical roller bearings for screw drives combine axial cylindrical rollers and radial needle rollers in configuration that can manage loads from multiple directions. With 18.1 in. max ID, precision cylindrical roller bearings for rotary tables have integrated design with L-shaped inner ring, shaft washer, outer ring, 2 thrust roller cage assemblies, and...
Read More »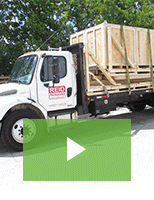 Reid provides mil-spec crates and corrugated boxes in custom dimensions from single to triple wall and will even package them on-site. Check out the video to learn more.
Read More »