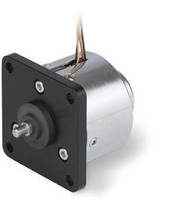 Available in unipolar or bipolar configurations, Saia® ULE Series provides constant positioning force to 400 N over full travel lengths to 300 mm in ambient temperatures ranging from -15 to +60°C. Compact 55 x 55 mm design and NEMA 23 mounting flange enable mounting in space-restricted applications such as valve control, positioning and adjustment systems, and control systems for...
Read More »
BorgWarner Collaborates with HPD on New Turbo Development AUBURN HILLS, Mich. - In collaboration for U.S. performance applications, BorgWarner will supply Honda Performance Development, Inc.(HPD) with its new EFR turbochargers for two racing platforms: the 2011 ALMS LMP2 engine and HPD CR-Z Racer as well as the CR-Z hybrid R Concept car. Designed for powerful performance, BorgWarner's new...
Read More »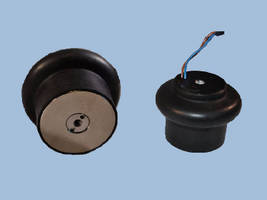 Housed in IP64 sealed package that is impervious to water splashes and other fluids, Model LA13-13 provides continuous operation under highly contaminated conditions. Unit incorporates rubber bellow with contoured design that attaches to both actuator coil and assembly and allows free actuator movement. Measuring 33.5 mm OD x 28.45 mm in length, Model LA13-13 provides peak force of 16.7 N, total...
Read More »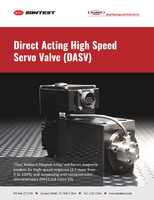 Download this paper to learn about how high performance servo valve's can be used in your most demanding hydraulic and pneumatic applications.
Read More »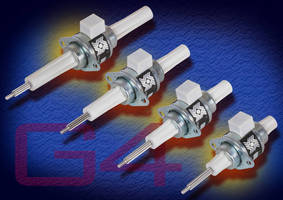 Available with 0.551, 0.708, 0.984, and 1.22 in. stroke lengths, 19000 Series rotary-to-linear motion device has 20 mm dia body and up to 180 oz linear force. Can-stack linear actuator, featuring integrated anti-rotation mechanism, is engineered with optimized stator tooth geometry, neodymium magnets, and custom engineered polymers. Applications include micro-fluidic dispensing, electronic...
Read More »
Developed as integrated traction and steer drives for use in mobile machines, Drive Platforms TPD 230 and TBD 254 feature wheel diameters of 230 and 254 mm, respectively. Both electrically steered, modular units incorporate induction motors, manufactured for specific vehicle battery voltage, and integrated holding brake. With minimal torsional backlash, drives provide low-noise operation. Output...
Read More »
Siemens Energy will supply 15 of its SWT-3.0-101 direct drive wind turbines for Minnesota Power's Bison 1 wind power plant near Center, North Dakota. Minnesota Power modified its original order, replacing 33 Siemens SWT-2.3-101 geared wind turbines to now include 16 2.3-MW SWT-2.3-101 and 15 innovative 3-MW SWT-3.0-101 direct drive machines. "With the SWT-3.0-101 direct drive wind turbine, our...
Read More »
Co-fired PZT bimorphs ideal for use in high temperature applications Morgan Technical Ceramics' ElectroCeramics business (MTC), located in Bedford OH, announces that it designs and manufactures co-fired piezo (PZT) bimorph elements for use in aerospace, medical, automotive and general industrial sensor and actuator applications. The co-fired PZT bimorph elements are more mechanically stable than...
Read More »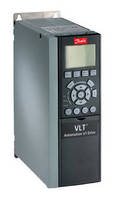 Suited for industrial variable torque applications, VLT® Automation VT Drive is available for 240 and 480 Vac single- and 3-phase, or 575 and 690 Vac 3-phase operation with Â-½-1,400 hp. Included Smart Logic Controller, main disconnects, and fusing simplify installation, while dedicated pump functions simplify programming and commissioning. Unit has ambient temperature rating of...
Read More »
Designed to boost gas and diesel engines from 200 to 1,000 hp/turbo, EFR Series is suited for tuners, racers, and car and truck enthusiasts. Units feature ceramic ball bearings, Gamma TiAl turbine wheels and shaft assemblies, and integrated wastegate. Housed in cast stainless steel for corrosion resistance, turbochargers also include integrated compressor recirculation valve, PWM solenoid valve...
Read More »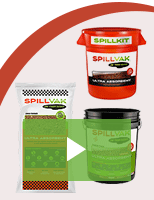 Are you struggling to find an absorbent that doesn't result in at least some leaching? SpillVak outperforms all rock and clay-based materials. Check out our video to learn more.
Read More »