Available in 75, 95, 126, and 155 mm frame sizes and 3 lengths, SHX and SPX feature embedded digital interface scheme that eliminates need for separate encoder cable. This enables CNC machine builders to use one drive-to-motor cable for each motion axis. Respectively, SHX and SPX modelsÂ- provide continuous torque outputs from 1.2–20 Nm and 1.4–23 Nm. Both series offer choice of single-...
Read More »
Â-· New FlexEfficiency* 60 Technology to Power New Projects in the U.S., Saudi Arabia and Japan · Unprecedented Combination of Efficiency and Flexibility Will Reduce Emissions and Allow Greater Integration of Renewable Energy onto the Grid · Expanded Portfolio to Include Larger Gas Turbines · New Gas Turbines to be Built and Tested in Greenville, S.C., and Shipped...
Read More »
Injection-molded, self-lubricating, maintenance-free iglide® Q2 bushings exhibit low chance of deformation that promotes extended service life in heavy-duty pivoting applications. Able to withstand radial loads up to 11,023 lb/in.Â-², these heavy-duty plastic bushings also exhibit resistance to wear.
Read More »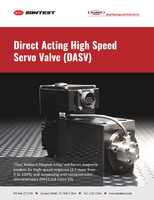 Download this paper to learn about how high performance servo valve's can be used in your most demanding hydraulic and pneumatic applications.
Read More »
Â-· GE's Quadramatic(TM) Systems to Help Grupo Mexico Add 84 Megawatts of Power · Grupo Mexico Expanding Buenavista Mine to Meet World's Growing Copper Demand · Project Showcases GE's Electrification Offerings for Global Mining Industry LAS VEGAS - Showcasing its expertise in improving the electrical infrastructure of the mining industry, GE's Power Conversion business (NYSE:...
Read More »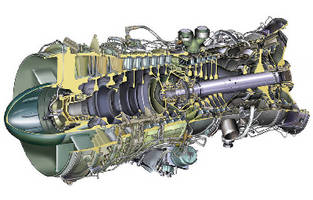 Engineered as modular package, RB211-Gzero retrofit upgrade product will benefit operators of RB211-C and RB211-G variant gas generators that feature RT-56 or RT-62 power turbines. Package increases flow of air through engine, thereby increasing power availability at ISO conditions by 10% for RB211-G, and up to 31% for RB211-C, depending on existing configuration. Available in power range of...
Read More »
LAS VEGAS - At MINExpo 2012 today, Dana Holding Corporation (NYSE: DAN) announced the company's enhanced support for mining OEMs and increased production of drivetrain solutions, including new manufacturing capabilities in China. Located in booth 26193 in the South Hall of the Las Vegas Convention Center, Dana unveiled plans to launch production of driveline products at the company's facility in...
Read More »
Â-· Landmark TM2500 Unit Packaged at GE Facility in Hungary · Technology Meets a Growing World Demand for Fast, Emergency Power · A History of Providing Portable Power Wherever and Whenever Needed BUDAPEST, HUNGARY - GE (NYSE: GE) today celebrated the production of its 100th trailer-mounted TM2500 aeroderivative gas turbine, a cornerstone in delivering fast, flexible,...
Read More »
HANNOVER, Germany - Meritor, Inc. (NYSE: MTOR) today introduced its redesigned MT-32-610 hub-reduction tandem for the European commercial vehicle market at the IAA Hannover Commercial Vehicle Show. The new tandem is lightweight, yet durable, and is intended for rugged, on- and off-highway use, including long haul, construction and logging. The MT-32-610 features specific ground clearance and a...
Read More »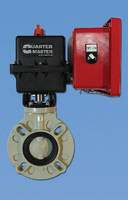 Comprising Series 94 quarter-turn electric actuator with self-powered battery and open/close timer mounted to ball or butterfly valve, Quarter Master Remote Cycle™ is intended for remote areas where power sources are limited or unavailable. System features NEMA 4X engineered resin enclosure with stainless steel trim, on/off switch, adjustable open and interval times via dip switches, and manual...
Read More »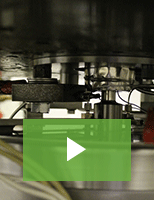 Test Devices helps you ensure the safety and efficiency of your high performance machines with cutting edge spin testing, rotor engineering, and precision balancing capabilities. Check out the video to learn more.
Read More »