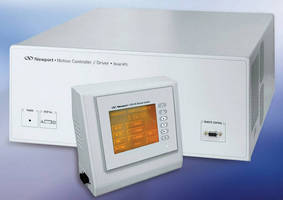 Available in 2-, 4-, 6- and 8-axis configurations, XPS-Qx series is based on QNX RTOS, offers intuitive Web interface,Â- and comes with firmware and dual-core processor. Integrated solution, providing high-speed communication via 10/100 Base-T Ethernet, accommodates applications from simple motion sequences to complex synchronization that require precision control. I/O...
Read More »
Upgrades Reduce Assembly Time By 46 Percent - Paving the Way for America's Future Space Exploration Missions PROMONTORY, Utah- ATK (NYSE: ATK) and NASA held an event to highlight progress made in manufacturing the first ground test motor and cost-saving process upgrades for manufacturing the solid rocket booster for NASA's Space Launch System (SLS). These changes have reduced assembly time by...
Read More »
Â-· GE Wins Contract to Supply Eight F-Class Gas Turbine-Generators · Gas Turbines Part of GE's Recently Introduced FlexEfficiency* 60 Portfolio of Products · Project Reinforces GE Commitment as Saudi's Growth Technology Partner · New Technology Promotes Operational Efficiencies in the Kingdom's Energy Sector RIYADH, SAUDI ARABIA -- Further expanding its role as a key...
Read More »
Due to increasing demand in the area of corrosion-protected torque limiting clutches for higher power ranges, mayr® power transmission have expanded the proven EAS®-HTL series by one construction size, thereby doubling the torque range of these housed clutches from 1,200 Nm to 2,400 Nm. Corrosion-protected torque limiting clutches for protection against damage caused by overload have...
Read More »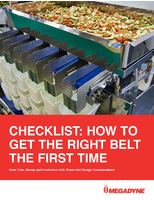 This guide is intended to help identify and address application criteria necessary to specify the right belt to deliver a highly efficient, reliable product.
Read More »
Integrated propulsion and electrical systems to maximize performance and energy efficiency of icebreaker expected to operate in 2 meters of ice at minus 35 degrees Celsius Zurich, Switzerland - ABB, the leading power and automation technology group, recently won an order worth $35 million from the Baltic Shipyard Ltd. to supply powerful propulsion and energy efficient electrical systems for a new...
Read More »
Available in 75, 95, 126, and 155 mm frame sizes and 3 lengths, SHX and SPX feature embedded digital interface scheme that eliminates need for separate encoder cable. This enables CNC machine builders to use one drive-to-motor cable for each motion axis. Respectively, SHX and SPX modelsÂ- provide continuous torque outputs from 1.2–20 Nm and 1.4–23 Nm. Both series offer choice of single-...
Read More »
Â-· New FlexEfficiency* 60 Technology to Power New Projects in the U.S., Saudi Arabia and Japan · Unprecedented Combination of Efficiency and Flexibility Will Reduce Emissions and Allow Greater Integration of Renewable Energy onto the Grid · Expanded Portfolio to Include Larger Gas Turbines · New Gas Turbines to be Built and Tested in Greenville, S.C., and Shipped...
Read More »
Injection-molded, self-lubricating, maintenance-free iglide® Q2 bushings exhibit low chance of deformation that promotes extended service life in heavy-duty pivoting applications. Able to withstand radial loads up to 11,023 lb/in.Â-², these heavy-duty plastic bushings also exhibit resistance to wear.
Read More »
Â-· GE's Quadramatic(TM) Systems to Help Grupo Mexico Add 84 Megawatts of Power · Grupo Mexico Expanding Buenavista Mine to Meet World's Growing Copper Demand · Project Showcases GE's Electrification Offerings for Global Mining Industry LAS VEGAS - Showcasing its expertise in improving the electrical infrastructure of the mining industry, GE's Power Conversion business (NYSE:...
Read More »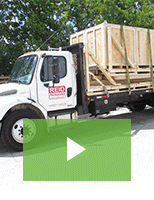 Reid provides mil-spec crates and corrugated boxes in custom dimensions from single to triple wall and will even package them on-site. Check out the video to learn more.
Read More »