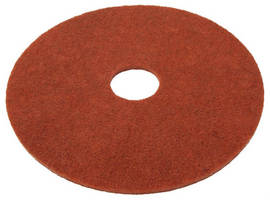 Green and sustainable floor, hand, and utility pads are designed for cleaning and polishing floors and other surfaces. Fibers are made from recycled materials, primarily recycled soda and water bottles, and water-based latex resins that contain no VOCs are used in binding process. Packaging cartons are also made from recycled materials.
Read More »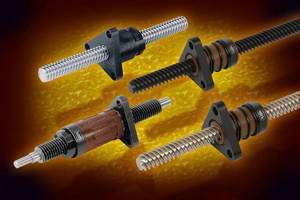 Haydon Kerk Motion Solutions, Inc. has joined forces with FIRST® (For Inspiration and Recognition of Science and Technology), a not-for-profit organization founded by inventor Dean Kamen to inspire young people's interest and participation in science and technology, as a Silver Supplier of the FIRST Robotics Competition (FRC®). The FIRST Robotics Competition Silver Supplier level designates a...
Read More »
Built to handle industrial applications, compact storage reels can accommodate long lengths of hose, rope, cord, or cable, while providing portability. Simple design requires low maintenance and has few moving parts. Optional fluid paths are also available.
Read More »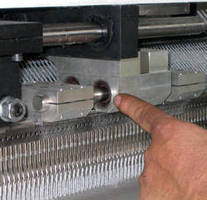 Carpet tufting creates a tough environment for linear motion products. Processing synthetic fibers into carpet backing using a high speed, reciprocating short stroke machining system, a carpet manufacturer was experiencing unplanned downtime due to linear bearing failure and massive profit loss due to thousands of yards in scrapped end-product. Poor quality and damaged carpeting were sited as the...
Read More »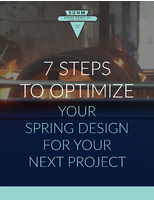 This white paper provides an in-depth overview into how to optimize a compression spring design in seven steps.
Read More »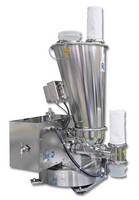 PITMAN, NJ - K-Tron Process Group will exhibit several new additions to the K-Tron Feeder and K-Tron Premier product line at PTXi 2010 (Powder and Bulk Solids Show), May 4-6, 2010, at the Donald E. Stephens Convention Center, Rosemont, Illinois, Booth 1413. For more information and online booth preview, visit www.ktron.com/PTXi. The K-Tron booth will feature the following powder and bulk...
Read More »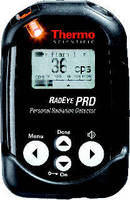 Thermo Scientific RadEye PRD helps border guards, customs agents or counterterrorism teams detect radiation sources more effectively than conventional personal detectors OAKWOOD VILLAGE, Ohio - Thermo Fisher Scientific Inc., the world leader in serving science, today announced that its Radiation Measurement & Security Instruments business has been awarded two U.S. patents for radiation...
Read More »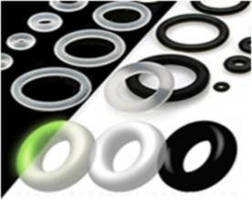 ROHNERT PARK, California (September 08, 2009) - Nugeneration Technologies (NuGenTec) announced today that its Gumlast(TM) L8010 has been successfully benchmarked against Kalrez® 6375 at Chevron Richmond refinery. Gumlast(TM) L8010 is 100% pure FFKM and is manufactured in the U.S.A. Utilizing the latest cross-linking and reinforcement techniques, multiple grades have been formulated to optimize...
Read More »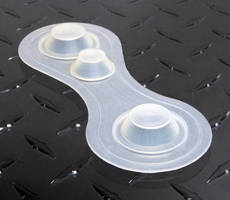 Newark, NJ - Recently, a long-established, well respected manufacturer of parking revenue systems turned to ZaGO for a solution to prevent rain water from leaking in through its pushbutton panel and causing worrisome malfunctions. Within short order, the leaky system was analyzed, a solution was devised and ZaGO's sealing switch boots were shipped. Problem solved. Our greatest strength here at...
Read More »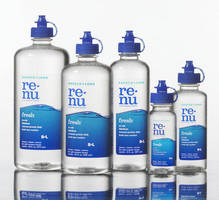 ROCHESTER, N.Y., -- Bausch + Lomb, the global eye health company, has unveiled a major packaging innovation into the lens care market. B+L has replaced the traditional white HDPE bottle with a clear PET container. This launch is an important paradigm shift in lens care packaging driven by consumer demand for a transparent container. The bottle's design and development was made possible through a...
Read More »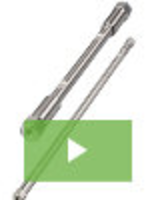 Jordi Labs provides materials solutions that set the standard for innovation and quality. Our line of GPC and GFC columns are on the cutting edge of precision manufacturing and a result of our uncompromising commitment to quality and customer service. See our video to learn more.
Read More »