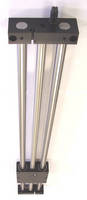 Model AGSL linear actuators have no mechanical connection between carriage body and piston, resulting in enclosed piston that prevents contaminants from escaping. Anodized aluminum carriage is guided on precision linear bearings and rides on hardened ground shafts to move smoothly while supporting tool plate and attached loads. Precision sealed ball bearings also provide provide rugged, precise...
Read More »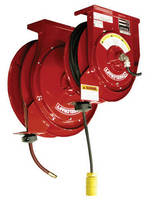 Twin Packs Reels feature various hose and cord reel models in single packages, suited for users looking to outfit bench or work station with both power or lighting and pneumatics. Over 26 different combinations are available as standard models, with other combinations available.
Read More »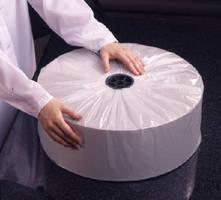 Undersized core plugs help hold overwraps in place while protection cores from damage. (Greenville, Wis.) - Undersized Plastic Core Plugs are precision made to securely grip protective overwrap when tucked inside the core. Exacting plug tolerances help make overwrapping fast and convenient. Plug sizes range from 1-15/16 to 6". Various models and strengths are available. Custom undersized plugs...
Read More »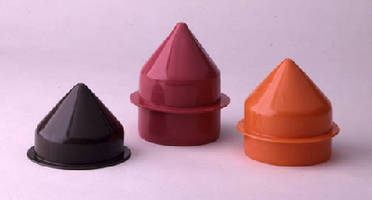 Patented cone tipped double plugs aid in roll stacking, ideal for robotic applications. (Greenville, Wis.) - Patented plastic double plugs with a cone tip help speed stacking and palletizing of slit rolls whether done manually or with robotic handling. Used in combination with divider sheets with pre-cut holes that align with slit roll cores, the rounded plug bottoms insert easily into holes and...
Read More »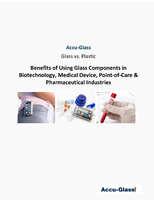 This white paper from Accu-Glass outlines the various properties that make glass such an attractive option for a diverse range of medical-related applications.
Read More »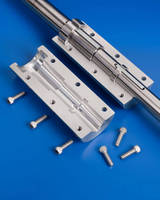 Large bore couplings feature axial and annular keyways to transmit torque while restraining lateral motion in pumps and mixers driven by unsupported shafts. Offered in 1-5 in. ID sizes, keyways are machined to customer specifications. Couplings are available in steel, stainless steel, or aluminum and come with straight- or stepped bores to join dissimilar shafts.
Read More »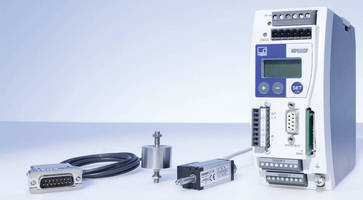 Marlboro - Quality monitoring is constantly increasing in importance in modern production. The metrology technology specialist HBM offers a comprehensive range of products in the Industrial Process Control (IPC) sector for various applications, for example, switch checks or monitoring of press-fit or forming processes. These products range from sensors via amplifiers right up to the controllers...
Read More »
Olean, NY - All companies strive to provide their customers with a reliable and efficient product that will perform to both their personal expectations and those of the customer. To continually produce a quality product that meets the high demands of today's consumers, manufacturers must have a thorough understanding of the functions the bearing executes in the application. Unfortunately, bearing...
Read More »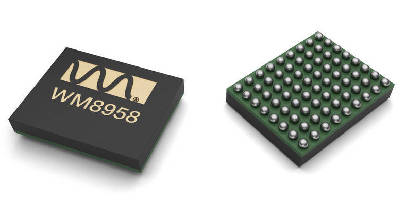 Housed in 72-ball W-CSP, multi-channel Model WM8958 provides 100 dB SNR during digital-to-analog playback. Audio enhancement DSP runs multiband compressor, enabling loud, clear sound from small speakers without causing overload or damage. Integrated stereo Class D/AB speaker driver and Class W headphone driver minimize power consumption during playback, while active ground loop noise rejection...
Read More »
CARPENTERSVILLE, IL - October 28, 2010 - Acme Industrial Company, a subsidiary of Jergens, Inc., has announced that it has been approved by the United States Defense Logistics Agency as a supplier of Class 3 Threaded Fasteners. The Qualified Suppliers List for Manufacturers (QSLM) approval extends to Acme's keylocking stud products, which provide high pull-out strength and torque-out capability....
Read More »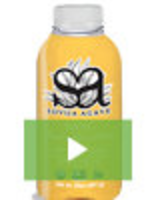 Come Alive Organics distributes all-natural, proprietary flavored agave for the food and beverage industry while helping children across the globe. Learn more about our agave products and our one sweet cause in this video and two-page PDF.
Read More »