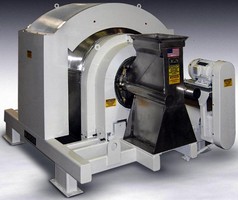 With all-stainless contact surfaces and suitable for 3-A and USDA applications, Rotary Batch Dryer-Dehumidifier-Cooler uses diagonal, vertical tumbling and spilling motion to optimize particle exposure. This, along with lifters inside drum, minimizes material degradation and promotes process efficiency. Lifters also serve to direct material into discharge spout for 100% evacuation. Ingredients...
Read More »
Application processor and flexible development platform, Vinno-III (VC0818), has color QVGA screen and is based on ARM926EJ with built-in multimedia features. Interfaces are provided for SD/MMC and SDIO, NAND flash, USB, and 3 mega pixel sensor. Also available, Vinno-III-Win open mobile platform is based on Microsoft Windows Mobile OS and features QVGA touch screen, 3 mega pixel camera, and...
Read More »
Along with 528 MHz ARM11(TM) applications processor, QST1000(TM) integrates various audio and video codecs; gpsOne® engine with support for Standalone-GPS and Assisted-GPS modes; and Bluetooth, Wi-Fi, and FM radio support. Multimedia features include camera, video playback up to VGA resolution, and TV-out. Also available, QST1100(TM) adds WAN connectivity for voice and data, while...
Read More »
Based on ultra-low-power GeForce® core, which is fully OpenGL ES 2.0 and Microsoft Direct3D® Mobile compliant, NVIDIA® APX 2500 enables intuitive 3D user interfaces and high-definition video on connected Windows Mobile phones. Device includes connectivity and media acceleration technologies required to enable Web 2.0 applications, from web browsing and social networking to GPS...
Read More »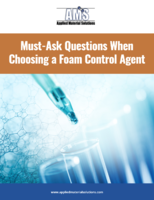 This eBook discusses foam controlling agents and how to find the right one for your needs.
Read More »
Solar Atmospheres, Souderton, PA, recently heat treated two 4140 (chromium molybdenum) steel weldments, each weighing 11,000 lbs. Using a 12 foot long horizontal loading Solar Manufacturing furnace with a 50,000 lb. capacity, Solar normalized and tempered the weldments to achieve specific yield strength, while minimizing distortion, through controlled heating and cooling. The weldment dimensions...
Read More »
Combined efforts focus on optimal design solution for land and water landings FREDERICA, Del., Jan. 30 / / -- Airborne Systems North America (ASNA) and ILC Dover LP have signed an agreement to work together on the Orion airbag landing and floatation system. A new study initiated by NASA is underway for a singular" landing system that works for land and water landings and protects the Astronauts...
Read More »
Supporting mobile devices featuring 802.11n, 802.16e, mobile TV, and 3GPP-LTE communication standards, Flexible-Air-Interface Baseband Platform incorporates 2 ADRES baseband processors, 3 digital front-end tiles with ASIP, ARM9 processor, and AMBA interconnect to link modules with on-chip memories. IP blocks come with reference firmware for IEEE802.11n, 802.16e, and 3GPP-LTE. When transmitting or...
Read More »
LEHIGH VALLEY, Pa., Jan. 28 -- Two new air separation units (ASUs) for Shadeed Iron & Steel's production plant in the Sohar Industrial Port of Oman will be supplied by a joint venture between the Abdullah Hashim Group of the Kingdom of Saudia Arabia and Air Products (NYSE:APD). The ASUs will supply oxygen and nitrogen for iron and steel production at the Shadeed Iron & Steel facilities in Sohar,...
Read More »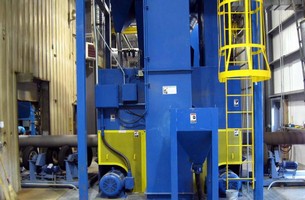 Burlington, Canada - (February 11, 2008) - Flowline Alaska was founded in 1981 in Fairbanks to serve the expanding needs of oil companies that develop and operate the Alaskan oil fields. Initially, Flowline pre-insulated steel pipe for installation in the North Slope, the northernmost part of Alaska, and now Flowline has three insulation, fabrication and coating facilities encompassing more than...
Read More »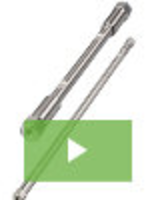 Jordi Labs provides materials solutions that set the standard for innovation and quality. Our line of GPC and GFC columns are on the cutting edge of precision manufacturing and a result of our uncompromising commitment to quality and customer service. See our video to learn more.
Read More »