Model TZ1090 is 32-bit broadcast receiver, Wi-Fi, and applications processor that enables audio, video, and data services for digital and Internet radio and Wi-Fi enabled mobile devices. Unit leverages 400 MHz dual-thread META(TM) HTP 32-bit RISC + DSP processor supporting Linux and two ENSIGMA(TM) UCCP multi-standard receiver and connectivity processors. Also included are 2D graphics...
Read More »
Stormwater Best Management Practices and Products Configured to Help Industries Meet Strict Environmental Benchmarks Portland, Oregon - StormwateRx (www.stormwaterx.com), a provider of industrial stormwater treatment and filtration systems, today announced the introduction of its Industry Remedies, a series of stormwater Best Management Practices (BMPs) and product configurations to meet the...
Read More »
RESEARCH TRIANGLE PARK, NC - Stamina® F3 HL fungicide seed treatment has received EPA registration for commercial seed treatment use on wheat and barley. Stamina F3 HL is applied at the rate of 1 oz. per 100 lbs. of seed and contains no color, allowing seed-treating companies the ability to add their own color. Stamina F3 HL provides growers an excellent seed treatment to help get their wheat...
Read More »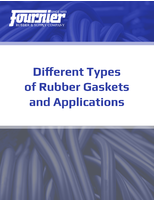 Rubber gaskets are a type of mechanical seal located in between mated parts, typically in static applications with flat surfaces like joints.
Read More »
MORTON GROVE, Illinois - ITT Corporation, parent of Bell & Gossett, Goulds Pumps and other brands serving the HVAC and plumbing industry, announced today that through its partnership with Mercy Corps, announced today that the company is donating five portable water treatment systems to the Sindh and Khyber Pakhtunkhwa provinces of Pakistan in response to the recent flooding. Of the more than 15...
Read More »
Filter screens area avaiable made from 0.001 in. thick stainless steel with 0.002 in. diameter holes. Applications include screen print stencils, hydraulic valves, medical devices, particle separation, sugar filtration, and various other critical filter processes. Stainless steel screens are photochemically etched from solid piece of stainless steel, which provides dimensional stability and...
Read More »
Manufacturing Customers Benefit from Comprehensive RO Systems That Meet Widest Range of Water Quality, Quantity Needs CHICAGO, IL - Culligan, a leading global innovator of advanced filtration and water softening solutions for more than 70 years, unveiled its comprehensive line of reverse osmosis (RO) products as part of its Culligan Matrix Solutions(TM) water treatment systems, which provide...
Read More »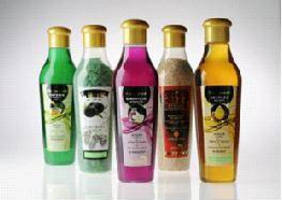 Milliken's Millad-® NX8000 Clarifying Agent is Used in PP for Exclusive Bath Oil Bottles SPARTANBURG, S.C. 1 - A Polish producer of cosmetic lotions is the first of a new wave of end-users of high added value products to take advantage of the outstanding optical properties achievable in extrusion-blow moulded polypropylene bottles through the use of Milliken's next-generation clarifying agent,...
Read More »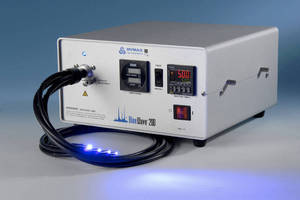 DYMAX Corporation, an ISO 9001 certified, world-leading manufacturer of advanced light-curable adhesives, coatings, epoxies, masking resins, and light-curing systems, has been issued U.S. Patent number 7,671,543 for Light Exposure Control Device and Apparatus, covering the invention of their intensity adjustment feature on the BlueWave-® 200 and BlueWave-® 75 UV/Visible spot-curing systems....
Read More »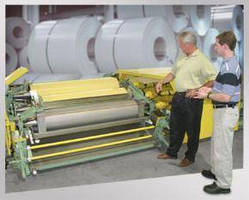 Measuring 43 in. to top of roll and 53 in. to top of guard, GFG LOW PROFILE is intened for forward and reverse application of coatings such as anti-finger print, chromate, phosphate, and paint. Design facilitates installation in tight places as well as viewing of roll surfaces and nips during operation. It also eliminates need for large holding tanks, reducing chromates and other environmental...
Read More »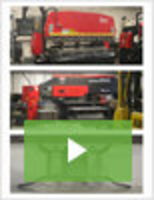 Quality Sheet Metal specializes in delivering precision, value, and customer service. With a client base that spans many diverse industries and a reputation for excellence that goes back over four decades, our clients know that we can provide the optimal combination of value and flexibility regardless of the challenge. See our video to learn what we can do for you. Through investments in state-of-the-art design, manufacturing, and quality control systems, Quality Sheet Metal remains focused on maintaining a high standard of quality, customer service, and competitive pricing. With an emphasis on customer satisfaction, Quality Sheet Metal is dedicated to establishing long-term partnerships, similar to the ones they currently have with their valued clients. If you're looking for a new partner with extensive capabilities in sheet metal fabricating and finishing, look no further.
Read More »