OK International will be showcasing a wide range of advanced technologies for production assembly at this year's SMT Germany exhibition, being held from May 3rd - 5th in Nuremberg, Germany. Represented on Weidinger stand 101 in Hall 6, OK International products on show will include advanced soldering, desoldering and rework systems - to name a few! Taking centre stage on the Weidinger stand, OK...
Read More »
FLINT, Mich. - With rising diesel prices smashing farmer, municipality and trucker budgets, OnSite Energy of Flint, Michigan announces its second generation series of automated 40-400 gallon biodiesel processors as a solution. These processors are reliable, automated, and available now to people wishing to save money by making their own fuel," said Dr. Michael Witt, CEO of OnSite Energy. "The...
Read More »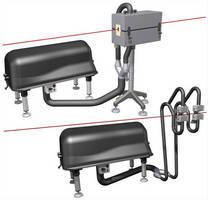 Powered by ACI variable-speed, multi-stage blower, LINE-Dry System removes residual moisture film from water-cooled extruded products up to 25 mm dia at speeds of 500 m/min. Enclosed version has one pair of facing air delivery plenums that can be adjusted to suit different product dimensions and are sprung to allow flexing to accommodate product distortions/kinks. Open version consists of 2 pairs...
Read More »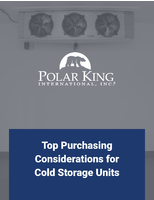 On-site cold storage is essential in a number of industries. A new walk-in cooler, walk-in freezer or refrigerated trailer is a major investment and having one that fits your specific needs is crucial.
Read More »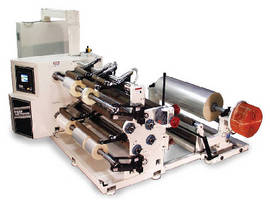 Model SR7000 slitter/rewind is designed for thin gauge films at low tensions. (Neenah, Wis.) - The Model SR7000 Duplex Slitter/Rewinder from REM is designed for thin gauge films, foils and packaging materials. Capable of running 84-inch wide webs at 1500 FPM, the SR7000 model can handle 48-inch diameter unwind rolls while producing 24-inch diameter slit rolls at rewind. Pull rolls are placed...
Read More »
Real-time intelligence, mission data, and condition-based maintenance solutions enhance aircrew safety and readiness CHARLOTTE, N.C., April 12, 2011 - Goodrich Corporation (NYSE: GR) will showcase a broad array of advanced military technology at next week's 2011 Army Aviation Association of America (AAAA) annual forum and exposition, taking place April 17-20 at the Gaylord Opryland Convention...
Read More »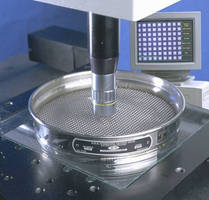 Mentor, Ohio-W. S. Tyler now performs examinations to certify that Test Sieves conform to the new ASTM E 11 Standard for Inspection and Calibration Grades. W.S. Tyler's Optical Analyzer is calibrated, ensuring the measurements are directly traceable to N.I.S.T., on a bi-annual basis. Certification documents that include detailed histograms are supplied with both new and in-use test sieves. The...
Read More »
Designed for manufacturing high density interconnect, flex, and rigid panels, ProVIA(TM) requires minimal floor space. Vacuum system, plasma chamber, control electronics, and 40 kHz power supply are housed in single enclosure. Full front and rear access allows for service to all interior components, and no side access is required. Pump is positioned on rollers to facilitate removal.
Read More »
NEWTON, Mass. -- With increasing global interest in safe and sustainable energy sources, a bright future is shaping-up for U.S. based thin film PV production. With these developments, a local presence coupled with global reach is critical to efficiently and effectively meet the rapidly increasing demand for sputtering targets. With over 30 locations worldwide including the U.S., Asia, and Europe,...
Read More »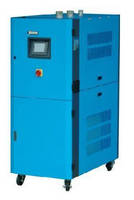 Willoughby, Ohio - Shini USA, a division of Budzar Industries, Inc., has the Desiccant Wheel Dryers at special introductory pricing. Both the SD-H Honeycomb Desiccant Wheel Cabinet Series and the Shini USA Portable Desiccant Wheel Drying Cart are in stock and available at the special pricing. The SD-H Desiccant Wheel Cabinet dryer offers the latest in rotary wheel drying technology. The honeycomb...
Read More »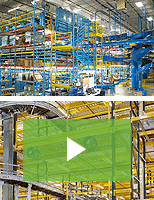 Steel King racks are designed to meet seismic requirements in the most demanding conditions. Our durable storage products help your company save on maintenance costs. Check out our product video or download our Rack Planning eBook to learn more.
Read More »