Waste Tec Inc. of Ormond Beach, Florida has developed another technology in the field of waste elimination. The Pit Evacuator Model G for lift stations. This unit grinds the Rags and Solids while evacuating the Grease from the lift station, mixing them together and discharging everything directly into the sewer, eliminating the need to be pumped thru the existing pumps, which results in less...
Read More »
Techcon Systems is pleased to announce the addition of the new Teflon lined series tip to its product family. Teflon lined tips are ideal for use with low viscosity fluids and Cyanoacrylates (super glue) material. Benefits of using this new tip include resist Cyanoacrylate clogging and prevent damage to substrates. Teflon lined series tip features a double helix Polypropylene color hub and a...
Read More »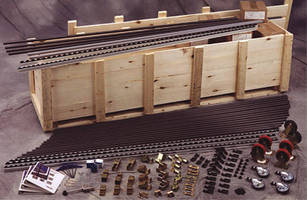 The Creform Starter Kit has been devised to specifically suit smaller manufacturers and assemblers/processors looking to instigate a clever materials handling system at an early stage from the ground up. Distributed and managed nationally by Industrial Conveying (Aust) Pty Ltd, Creform Starter Kit is a simple and economical method to acquaint new users with the Creform Materials Handling System -...
Read More »
Techcon Systems is pleased to announce the addition of the new Easy Flow Blue Piston to the 700 Series Premier Dispensing Product Line. Designed with close tolerances to precisely fit inside the syringe barrel, the Easy Flow Blue Series Piston requires less pressure to dispense fluids consistently and prevent air from becoming trapped during the dispensing process. FEATURES AND BENEFITS: o...
Read More »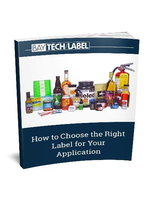 This ebook discusses factors to consider when choosing the optimal label for your application.
Read More »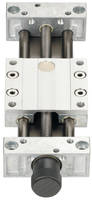 DryLin SLW Pre-Loaded utilizes antibacklash nuts, which minimize axial clearance, and includes DryLin W turn-to-fit linear bearings, with radial clearance adjustable via Allen wrench. Setscrew makes audible clicking sound with every increment of adjustment. System is lubrication-free and contaminant-resistant and features high torsional stiffness.
Read More »
For 4 years Noren Products Inc. has been producing noise reduction and heat removal cabinets for professional Audio/Video Studios, Home Studios, Entertainment Centers, IT/Server Rooms and Offices. A separate equipment room is no longer necessary. Our cabinets allow you to work in the same room as your noisy equipment, reducing the noise level while removing the equipment's waste heat. Offering...
Read More »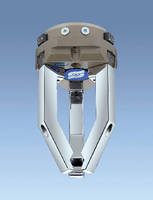 Available in sizes 40 and 50, Compact Class JGP 2-Finger Parallel Gripper and JGZ 3-Finger Gripper feature oval piston and round piston, respectively, plus rigid T-slot guidance for precise and fail-safe handling. Monitoring for both grippers can be carried out with inductive proximity switches or magnetic slot switches.
Read More »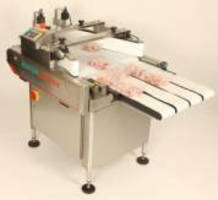 Converging thermoformed matrix of packs into one line, Packleader BCS offers independently adjustable working and infeed heights as well as HMI with multi-lingual support. Control technology promotes adaptability while facilitating setup/maintenance. Other features include quick-change belts, long-life clutches, and net line length addition of 1,100 mm. Able to accept pack formats at 16...
Read More »
Measuring 44.16 x 16.09 x 14.00 in., GunCruzer M4-4 Pack Case protects and secures four M4 A1 carbines with RIS, collapsible stock, and other rifle accessories such as ACOG optical sights and AIM Point visible laser lights. It can hold 28 magazines, 7 for each weapon. Held snugly by closed cell polyethylene foam that lines base and convoluted egg-crate style foam in lid, case withstands...
Read More »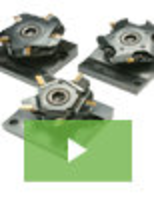 Thanks to the unique SpinSelect™ Multi-Pocket selectable quick change tool holder, it's time to rethink the range, complexity and volume of parts that your lathe can produce. Our Spin-Select™ tool was created to increase productivity and consistency by decreasing downtime associated with lathe cutting tool and insert setups or changeovers. This product is a game-changer for the industry and we're pleased to show you why.
Read More »