CHICAGO, Nov. 1 -- PACK EXPO -- The holidays will be especially colorful this year as United Biscuits' KP Nuts unveils new Christmas-themed paperboard cans from Sonoco. The six-color litho-printed paper labels on the cans of peanuts feature festive eye-catching, shiny, varnish-enhanced graphics and an elegant silver cap. It is the perfect pack for holiday celebrations, says United Biscuits' Dave...
Read More »
Used for 1-, 2-, or 3-axis configurations, motorized positioning tables offer travel up to 12 in., straight line accuracy up to .0001 in. per 1 in. travel, and handle loads from 30-180 lb. Heavy duty tables offer up to 48 in. travel, 1 ton load capacity, accuracy of .005 in. per 1 in. travel, and maximum speed of 18 ips, and include U-shaped guide rail and slide block for rigidity. Motor mounts,...
Read More »
Designed to work with lasers at variety of wavelengths, Variable Attenuator/Beamsplitter can be used as beamsplitter in holography and precision interferometry applications and as attenuator for general laboratory applications. It divides incident polarized light beam into 2 beams by 90-
Read More »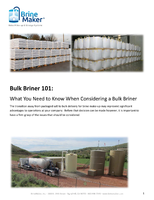 If you're thinking about switching from packaged to bulk salt, check out this white paper and see if a bulk briner is right for your application.
Read More »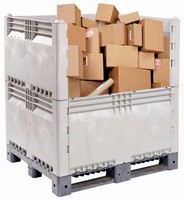 Measuring 44 in. high, KitBin-® XT bins combine locking wall design, impact-resistant HDPE structural foam construction, and temperature resistance from -0 to +140-
Read More »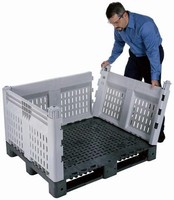 Measuring 48 x 40 x 28 in., KitBin-® storage and material handling bins are constructed of heavy-duty HDPE structural foam and feature removable, interlocking side panels for return shipment and storage purposes. Perforated and non-perforated versions are available, both with 4-way forklift entry, and one or more walls of each container can be removed for loading and unloading. Each stackable...
Read More »
Built to exceed 2007 federal EPA emission standards, self-diagnostic 8-Series includes 3,000-6,500 lb, internal combustion, cushion and pneumatic tire models. Toyota 4Y engine has closed-loop fuel system that works in conjunction with 3-way catalytic muffler to minimize emissions. Along with stamped steel side panels, features include fully sealed air intake system; Intelli-Shift(TM),...
Read More »
Grand Rapids, MI-Decade Products now offers a full range of pallets for industrial, agricultural and food processing applications worldwide. Engineered of high-density polyethylene (HDPE), Decade pallets are strong yet lightweight, corrosion resistant and durable. Because they are completely reusable and virtually maintenance-free, they are more cost-effective and user-friendly than pallets...
Read More »
October 27, 2006 - Key Technology introduces a new industry-leading warranty on its Iso-Flo® family of vibratory conveyors and Impulse(TM) family of electromagnetic shakers. The new five-year limited warranty comes standard on all Iso-Flo and Impulse conveyors shipped to North American and Latin American customers beginning October 1, 2006. Extending the standard warranty from two years to five...
Read More »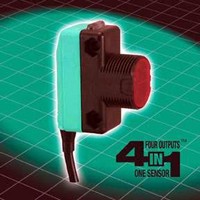 Now available with patented bracket for simplified mounting TWINSBURG, OH - Pepperl+Fuchs' popular Tru-Vue(TM) series photoelectric sensors are now available with 4-in-1(TM) outputs. This enables a single sensor to operate in NPN normally open, NPN normally closed, PNP normally open, or PNP normally closed configurations. 4-in-1 simplifies sensor selection and stocking because one sensor model...
Read More »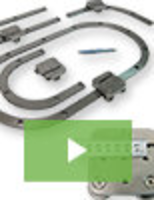 For the ultimate in precision open and closed loop guided motion systems, TPA Motion is the leader in curved rail, liner guides. We specialize in engineering excellence, with products that exhibit an elevated level of precision, delivering robust performance, even under the most challenging conditions. See our video to learn more.
Read More »