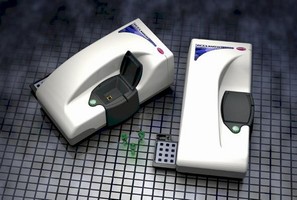 Since its installation 18 months ago, a Malvern Zetasizer Nano particle characterization system has proved indispensable at SoluBest, a drug delivery company based in Israel that uses advanced polymer formulations to prepare nanotransporters for drugs that are subject to delivery or compliance issues. Solubest's Solumer(TM) Drug-Transport Nanotechnology is based on an innovative approach for...
Read More »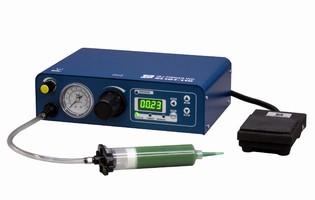 Offering manual, timed, and cycle modes of operation, air-controlled dispenser Model SL101 provides 10 memory positions for optimal control over dispensing process. CE certified, RoHS compliant unit is available in 110 and 220 V versions and can be used with watery liquids such as cyanoacrylates as well as with heavy greases. Equipped with suck-back control to help prevent drips, unit also comes...
Read More »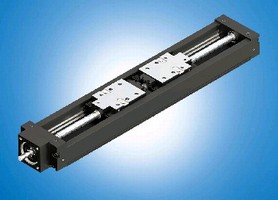 Measuring 40 x 20 mm, PSK 40 Precision Module features max length of 350 mm and incorporates 6 mm diameter ball screw with option for 1 or 2 mm lead. Ball screw is manufactured to tolerance class 7 with preloaded ball nut. Ball tracks are machined into precision steel base, which includes machined reference edge. PSK40 is suitable for medical, semiconductor, and small machining applications,...
Read More »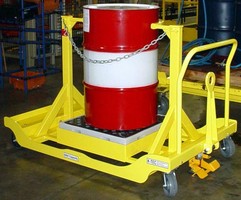 Featuring low center of gravity, LOBOY(TM) is constructed with rounded corners and smoothed edges and has built-in 11 gal capacity overflow. Additional features of this 100% welded cart include tubular steel drum support and safety yellow powder paint finish. Via wheel design, minimal push/pull forces are required for manual moving. No-bend towing system features spring-loaded, self-stowing...
Read More »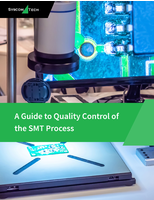 The printed circuit board (PCB) manufacturing process begins with cutting-edge equipment capable of accurately picking and placing up to 40,000 components per hour. This innovative equipment keeps error rates extremely low, and those defects that do occur are quickly caught by sensitive laser and optical inspection equipment.
Read More »
Canon City, CO - Portec Flomaster - a leading manufacturer of specialty conveyors, will demonstrate the newest addition to its product line, the Portec PFD in Booth 1843 at ProMat 2007 (January 8-11, 2007, McCormick Place South, Chicago, IL). The Portec PFD is a power face diverter (PFD) that diverts product without the use of a belt. Instead, it uses a patented double-chain technology. This...
Read More »
MILWAUKEE, Oct. 30 /-- STRATTEC SECURITY CORPORATION (NASDAQ:STRT) today announced that Master Lock Company and STRATTEC are introducing RE-Codeable Lock technology for application on certain Master Lock Products. During the 2006 Automotive Aftermarket Products Expo (AAPEX), held in Las Vegas NV from October 30 through November 2, 2006, Master Lock Company will be displaying a variety of...
Read More »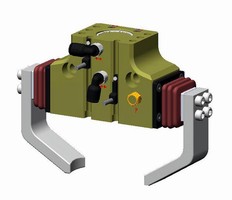 Madison Heights, Michigan, September 6, 2006 - The DPD series of double wedge parallel grippers from DE-STA-CO Robohand features DIRECTCONNECT(TM) technology and is offered in 12 sizes covering strokes ranging from 1/16 inch to 2 inches. Grippers in the DPD series exert grip forces ranging from 12 lbs. to 400 lbs. and fall into two distinct families - the DPDL for long stroke and the DPDS for...
Read More »
Providing recharge accuracy within -±.50 oz, Model 34788 is compatible with conventional and hybrid vehicles that use electrically driven compressors. Along with safety feature for automatic lock-out when 150 lb of refrigerant has been recovered, system also prompts pending filter change at 100 lb of recovery. Fold-down control panel facilitates storage, and optional vehicle database software...
Read More »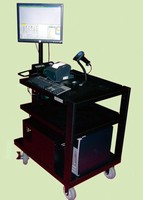 PC500 Powered Picking Cart holds equipment such as computer, printer, scanner, and merchandise, allowing inbound products to be received, inspected, labeled, and rerouted. Mobile unit features 6 in. rubber casters and holds up to 3 ergonomically adjustable shelves. With 44 A-hr battery, 500 W inverter, and full 20 A charger, cart includes battery volt meter mounted on top of vertical mast to show...
Read More »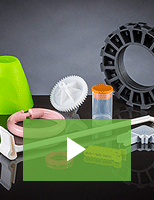 The Rodon Group is a proven leader in high-volume, close tolerance injection molding. We offer globally competitive, innovative manufacturing solutions for a broad range of industries. Check out our video to learn more.
Read More »