For lightweight protection and mobility, LaCie Cover protects HDD surface against scratches. Internal pocket is provided for cables/accessories. Also available, LaCie Coat features reversible design and hidden pocket for cable/accessory storage. For more robust protection, LaCie Cozy is made of EVA and has rigid exterior to withstand everyday impacts. Internal liner of memory foam protects HDD...
Read More »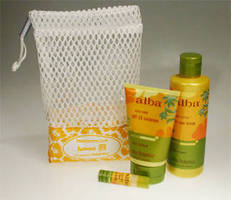 Cosmetic bags are offered in mesh, coated nylon, vinyl, and Europrene. Also, custom capabilities allow for combo bag materials in any style, such as zippered pouch printed tote bags with handles or carry case straps. Range of colors are available with logo or sublimation printing for showcase reusable, economic packaging for any product grouping.
Read More »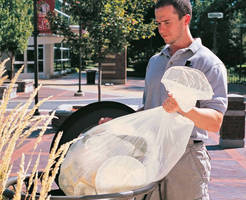 EcoTuff(TM) low-density coreless roll liners are made with up to 40% renewable resources, such as corn. Manufactured using low emission production methods, bags are available in assorted sizes and gauges in neutral color. Their performance matches that of comparable 100% fossil fuel-based polyethylene liners.
Read More »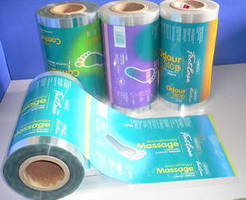 Malvern, PA, March 16, 2009 - Peace Products has the capability of printing on just about all of your flexible packaging material. From roll stock to completed bags, we can give your product the protection and visibility it deserves. Our Flexographic presses are capable of producing good quality impressions on many different substrates and is the least expensive and simplest of the printing...
Read More »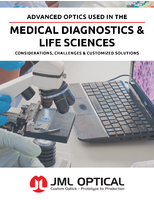 Considerations, challenges, and customized solutions for manufacturing optics in the medical diagnostics and life sciences fields.
Read More »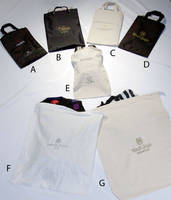 LBU Inc. is a manufacturer of bags servicing every industry. LBU has grown from producing bags in mesh, open mesh and nylon to materials that include; vinyl, neoprene, europrene, foam and PVC. Retail Instore shoppers and environmentally friendly organic cotton, hemp and canvas bags lead our product offerings. Expanding on this offering, LBU introduces a complete line of amenities bags for all...
Read More »
Providing custom-fit protective cushion for small, dense items such as gears, motors, and pumps, Instapak Quick Tuff® RT Foam Packaging consists of bag containing 2 liquid components that, when combined, will expand up to 27 times original volume. Packaging does not require warmer or dispensing system and can be immediately activated at room temperature. Available in 3 bag sizes, Instapak...
Read More »
Oxo Biodegradable Garbage Bags are produced from commodity PE resins and incorporate EPI's TDPA® (Totally Degradable Plastic Additives). When disposed of in landfill sites or when inadvertently littered, bags will degrade and ultimately biodegrade into carbon dioxide, water, and biomass. They help reduce build up of methane gas in landfill sites, save landfill space, as well as protect...
Read More »
RIBS MVTR dry pack barrier bag has Map Bag style adhesive closure that eliminates need for vacuuming air out of bag. Intercept(TM) Technology on inside layer of bag neutralizes corrosive gases to protect static-sensitive electronic equipment. Self-sealing RIBS MVTR can be used with desiccant, is structurally tight material, and provides moisture barrier to guard against corrosion.
Read More »
Licensing Partnership with Custom LeatherCraft Expands DEWALT Work Gear Product Offerings October 2008 - DEWALT, a leading manufacturer of industrial power tools, launches a comprehensive line of work gear for professional contractors, including more than 40 products such as heavy-duty tool belts, kneepads, soft-side tool carriers, tool holders and accessories. DeWALT has entered into a licensing...
Read More »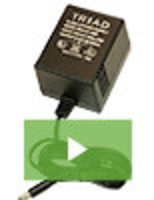 Triad Magnetics, an established leader in power supply design and manufacturing, is proud to announce their next generation WAU AC and WDU DC Series of power supplies. These linear wall plug-ins offer minimum noise performance without sacrificing reliability or life. See our video to learn more.
Read More »