FT. LAUDERDALE, Florida November 8, 2007 - InkSure Technologies Inc. (OTC Bulletin Board: INKS), a leading provider of covert machine-readable authentication solutions, announced today that it has been chosen by a central bank, for a banknote marking project. InkSure has been chosen to implement a machine readable feature into banknotes, to be used by the central bank, enabling counterfeiting...
Read More »
FARMINGTON, Conn., December 18, 2007 - TRUMPF Inc. will display their portfolio of laser technology products at Photonics West 2008. TRUMPF's vertical integration enables manufacturers and integrators to choose the laser media that best fits their specific application. At this year's show, TRUMPF will highlight the versatility of the thin disk laser concept, from multi-kW operation to...
Read More »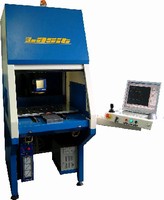 Suitable for marking metals, plastics, and many organic materials, multi-axis CompactMark® features fully enclosed, rigid welded steel body for repeatable positioning and precise marking. Motors are servo driven with 2,048 lines per revolution and integrated encoder, which prevents marking parts in wrong position. System features 19 x 15 in. pallet for marking multiple parts, and automatic...
Read More »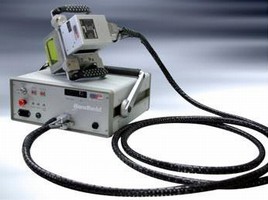 Handheld Fiber Laser Marking System can be taken inside large machine or vessel, such as submarine or tank, in order to mark parts without disassembling them. Scan head weighs approximately 5.5 lb and can fit into space as small as 11 in. System is designed for maintenance-free direct part marking applications and is suited for military applications where marking large parts with 2D matrix codes,...
Read More »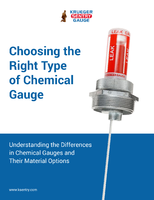 Understanding the Differences in Chemical Gauges and Their Material Options
Read More »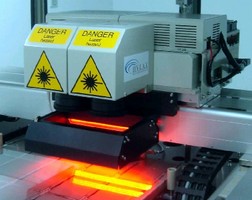 Suited for welding, marking, cutting, drilling, and surface treatment, ScanVision Laser System incorporates vision camera system, in-line with laser beam path, through galvanometers beam positioning system. Real-time vision compensation for work piece drift is accurate to a few microns tolerance and can be achieved in milliseconds. In-situ post process inspection and 2D code mark verification is...
Read More »
Spartanburg, SC - BMW Manufacturing Co. has continued its use of Borries Marking Systems' scriber markers for the vehicles manufactured in its upstate South Carolina factory. Now six Borries marking machines are in use at the Spartanburg County plant. Historically, Borries has had markers at the South Carolina BMW facility since the summer of 1994, when the plant was opened. As reported by Don...
Read More »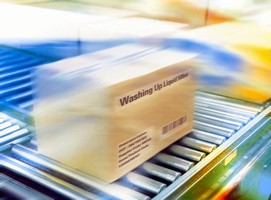 (September 27, 2007) - DataLase, originator of the award winning DataLase® process, will be exhibiting its range of mass customization solutions for the first time in the US, on booth #S-5251 PACK EXPO Las Vegas. The unique DataLase process uses a laser reactive coating which undergoes a color change when exposed to a CO2 laser. The DataLase process delivers the flexibility of customization...
Read More »
Since 1994, Columbia Marking Tools and US Manufacturing have worked together on many projects, establishing a consistent, ongoing relationship. When US Manufacturing's end customer planned to expand production and needed a marking tool to fit specific needs, Purchasing Agent Bill Bauer went out for bid and contacted Columbia immediately. The application required a complete turn-key laser marking...
Read More »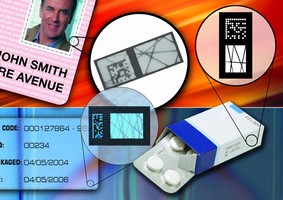 (September 4, 2007) - DataLase, originator of the award winning DataLase® process, and FractureCode Corporation, announce they are partnering to offer item-level coding and track & trace systems for individual products. By using the DataLase process to image the award winning FractureCode track & trace technology onto individual products, the companies will be able to offer high resolution...
Read More »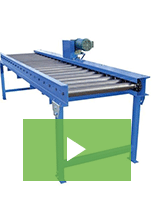 A-Plus Warehouse carries a wide selection of commercial and industrial material handling equipment at affordable prices. Check out the video to learn more.
Read More »